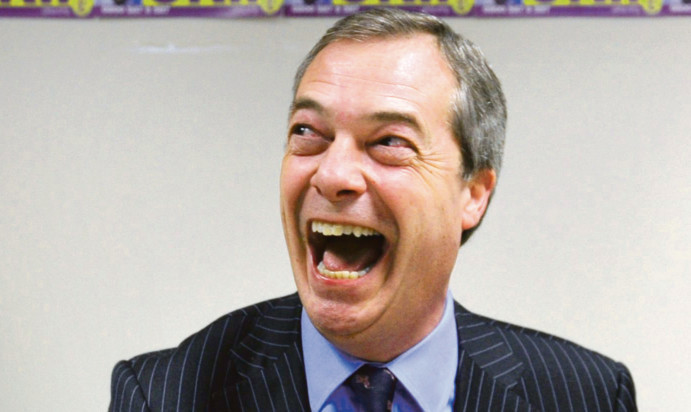 There are certain characters in politics whose celebrity far outweighs their influence.
George Galloway was talk of the steamie yet again in Westminster last week after it emerged he'd met with Ed Miliband.
The rumour mill went into overdrive. Was Gorgeous George, flung out of the Labour party 10 years ago for opposing the Iraq War rather too vehemently, about to return to the fold? Was it a sign that Miliband thinks the next election will be so tight that a single seat like Galloway's in Bradford could decide the outcome? Ed said they were talking about constituency boundaries.
But Miliband ought to be careful with whom he tangoes. Galloway isn't so much a loose cannon as a rogue weapon of mass destruction.
News of the meeting leaked and Galloway, in a slightly creepy way, described the Labour leader as "quite impressive, physically and intellectually". Two days later, after Miliband played the meeting down in an effort to soothe a party fearing he was trying to rehabilitate someone many of them regard as a traitor, George had changed his mind. He declared Miliband was "an unprincipled coward with the backbone of an amoeba".
Another chap, whose political bark is more noticeable than his bite, bowled into Westminster last Tuesday to regale political journalists with his wisdom. Ukip leader Nigel Farage is the sort of chap who bowls everywhere he goes and regales rather than talks to people.
Last week he was dubbed "the Alex Salmond of Albion" both like to come across as ordinary folk but deal more effectively in platitudes than policies.
There is one vital difference however. While Salmond's persona as the sort you could share a beer with in the pub is genuine, in person Farage is more like the honking hooray who's had one too many glasses of white wine that you would actively move down the bar to avoid. Farage was delighted to be invited to Westminster for all his profile, his party has no MPs. However, they may do some damage at the local elections in England this week, both to Labour and the Conservatives. If they do then his party will be taken more seriously yet, and will need serious policies to match. Already the party is coming under closer scrutiny.
David Cameron once wrote them off as "nutters and closet racists". He was wrong both to discount Ukip and possibly inaccurate in his description. Last week one of their council candidates was suspended after she was accused of posting anti-Semitic comments online. She claims her computer was hacked.
Unlike Farage and Galloway there are some in Westminster the other way round low-profile but effective. Cambridge Lib Dem Dr Julian Huppert is just that.
He's earnest, honest, hard-working and he takes his job seriously. He's the class swot and, as such, a threat to the MPs who regard politics as a bit of a jolly. Consequently, when he stood up to ask a question at Prime Minister's Questions last week, he was met by a chorus of groans. The Speaker intervened, making an awkward moment worse. It was all rather unfair and, unfortunately, quite funny.
Such episodes do seem to follow Dr Huppert around. During a recent select committee hearing Home Secretary Theresa May, appearing as a witness, broke off her testimony to chide: "Don't look quizzically at me, Dr Huppert." Chairman Keith Vaz explained: "That's how he normally looks!"
But on Thursday Huppert single-handedly stood up for free speech. He'd promised he would amend the defamation bill so big companies cannot sue people who knock them unless they prove serious financial harm done. He cajoled, compromised and kept his promise.
Huppert, bullied in the Commons, ensured corporations cannot bully critics into silence. What can Galloway and Farage say they achieved last week?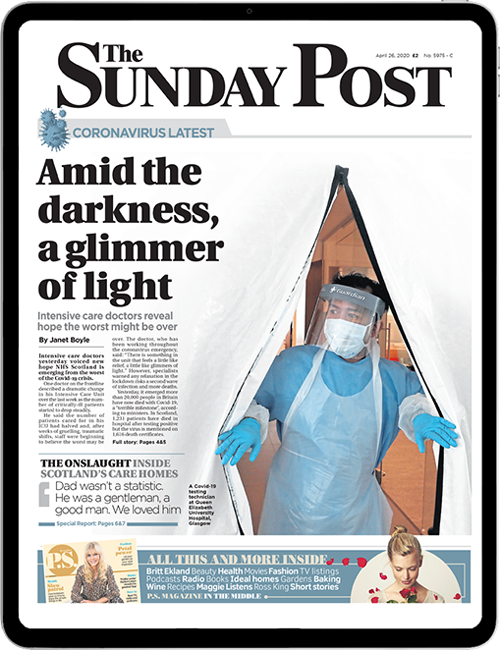 Enjoy the convenience of having The Sunday Post delivered as a digital ePaper straight to your smartphone, tablet or computer.
Subscribe for only £5.49 a month and enjoy all the benefits of the printed paper as a digital replica.
Subscribe