The Bank of England's move to pause for breath after its near two-year-long barrage of rate rises suggests borrowing costs may have reached the peak.
Most economists said that while policymakers have left the door firmly open to further increases, they expect the Bank to now keep rates unchanged at 5.25% "for the foreseeable future".
For many, the focus has now moved on to when rates may start to be cut, although this is expected to be well into 2024.
James Smith, economist at ING, said: "Barring any unpleasant surprises in the next round of wage and inflation data, we suspect the tightening cycle is now over. But today's vote was close."
He said while the Bank was "leaving all options on the table for November", ongoing falls in the rate of inflation means "we think the Bank will remain on hold for the foreseeable future".
Rate cuts could start coming next year, he added.
Mr Smith said: "We suspect we could see some initial cuts by the middle of next year, especially given our base case that the Fed (US Federal Reserve) and ECB (European Central Bank) will have begun cutting by that point too.
"The risk is that the first move comes a bit later, but ultimately the UK economy can't sustain rates above 5% indefinitely, and we think something closer to 3% is a more likely medium-term level."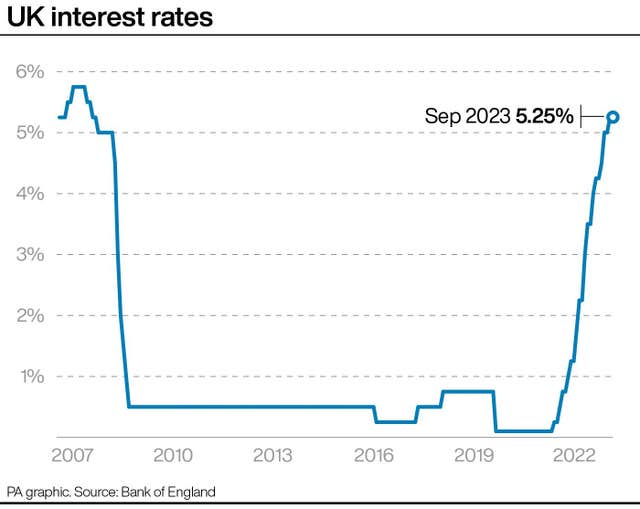 Martin Beck, chief economic adviser to the EY Item Club, said while some may see the hold decision as merely a pause before rates rise again, it is unlikely the Bank will resume its hikes.
He said: "Inflation should continue to fall, pushed down by lower energy bills, the lagged effect of deflation in producers' input prices and a significant deceleration in money supply growth.
"Pay growth should moderate too, reflecting lower inflation expectations, weaker demand for workers and a fall in job-to-job moves.
"And the economy is looking weaker than the Bank of England had expected, reflected in a cut to its forecast for growth in the third quarter to 0.1% from 0.4% previously."
He said "more uncertain" is when rate cuts might happen.
"Were inflation to repeat August's downside surprise and were signs that pay growth is on the turn to continue to build, the committee could change its stance, with cuts perhaps beginning early next year," said Mr Beck.
"On the other hand, the recent increase in oil prices, if it's sustained or intensifies, could slow inflation's descent and raise renewed concerns around 'second-round' effects, delaying rate reductions until well into 2024."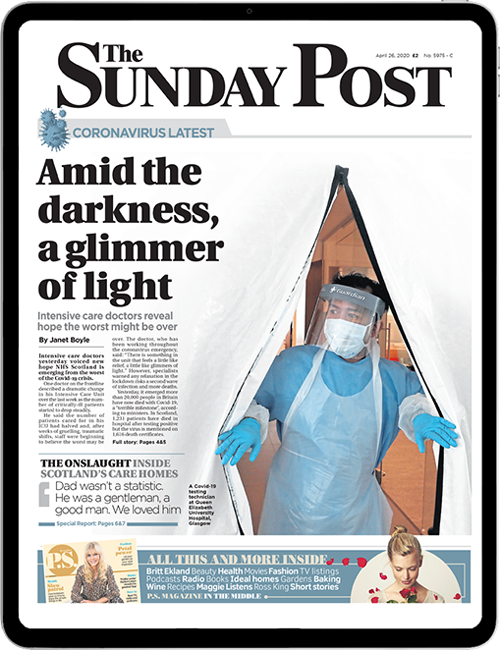 Enjoy the convenience of having The Sunday Post delivered as a digital ePaper straight to your smartphone, tablet or computer.
Subscribe for only £5.49 a month and enjoy all the benefits of the printed paper as a digital replica.
Subscribe