Almost 5,000 excess winter deaths were caused by cold homes last year, a charity has warned MPs.
Simon Francis, co-ordinator at the End Fuel Poverty Coalition, told the Commons Energy Security and Net Zero Committee that estimates suggested that there were 4,706 excess winter deaths over 2022 to 2023 caused by living in a cold damp home in England, Scotland and Wales, up from 3,186 the winter before.
Asked if he expected the figure to increase this winter, Mr Francis said: "The signs are that people are going to be struggling more in cold, damp homes this winter.
"Essentially though what we end up with is a situation where we have to hope we have a mild winter, and I don't think that households around the country would really accept that as being acceptable that they are expected to just hope that it's mild and that they're not going to suffer greatly as a result of the conditions they live in."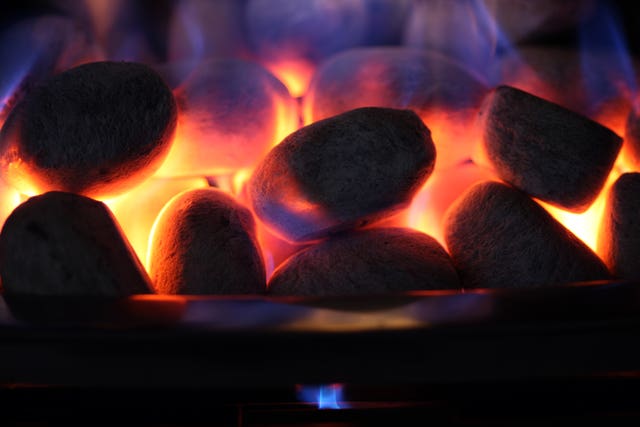 Mr Francis presented the figures to MPs at the committee's inquiry into Government preparations for winter.
National Energy Action chief executive Adam Scorer said: "Whether they like it or not, Government is going to have to come up with a package of financial support for energy bills for the most vulnerable this year.
"The level of energy debt is so extreme now, and it is destroying lives, that we have to have a mechanism, a help to repay scheme, that helps people to accelerate their way out of energy debt.
"We cannot get back on an even keel with a good way forward of dealing with energy affordability without tackling the 70% increase in energy debt from 2020 to 2023."
Asked for "recommendations this committee can put in its report to government before this winter so that we can get it right", Gillian Cooper, head of energy at Citizens Advice, said it was continuing to be difficult to identify those who were the most vulnerable, and suggested that a taskforce could look into how to better share data between agencies.
Ms Cooper said: "We do think we need to introduce some form of social tariff, targeted price support. We think it needs to be something that varies depending on household income and the energy efficiency of their home.
"The challenge that we always come back to is the data matching questions. We can't unlock any of the benefits that this system would deliver unless we've got better data matching.
She added: "And it needs to be taxpayer-funded. If we want to deliver meaningful support to people we cannot socialise it through energy bills because the costs of that will be too significant for many other households.
"It could push other households into fuel poverty. So it needs to be taxpayer funded if we really want this to work and be a sustainable system for people in the coming years."
Addressing a second panel of heads of energy firms including EDF, Octopus, E.On and British Gas, MP Vicky Ford said: "A lot of you listened to the previous panel, and that was horrifying. 4,700 deaths, dangerous coping mechanisms, people not washing their children's clothes, not using their ovens, risking their lives with barbecues.
"In the meantime a lot of you have been making an awful, awful, awful lot of money – nine times profit increase.
Speaking to Centrica chief executive Chris O'Shea directly, Ms Ford asked: "Chris, how do you sleep at night?"
Mr O'Shea replied: "So our profits increased at British Gas this year, as you say, quite substantially, the vast majority of that is the recovery of past costs.
"These were costs that were incurred not prior to the invasion of Ukraine, but after that. So we saw substantial costs coming though in the price cap and unfortunately Ofgem were unable to change the price cap to match the costs recovery with the cost…"
Ms Ford interrupted: "Stop. People are dying. People are being driven to situations to kill themselves last winter because of the one-off crisis that happened for the first time that winter, because of Ukraine, and we think it may happen again even worse.
"And yet your company thinks it's OK that you've made record profits and you're keeping them. Or am I wrong?"
Mr O'Shea replied: "So firstly, I would say that we have committed to putting in 10% of British Gas's profits voluntarily over and above what's required under licence conditions to help customers.
"Last year the Government had the energy price guarantee in place. That limited the price cap to about £2,500. That's not materially different to where it is just now. That took out the effect of the invasion of Ukraine.
"What we're missing is that energy prices more than doubled from the long-run average prior to the invasion of Ukraine. They're now back down to the level before the invasion of Ukraine but they are twice the long-run average. So energy is far less affordable.
"What we're facing right now, and energy is part of a crisis, which is there are a substantial number of people in the UK that cannot afford to live with dignity. Whether its rent, mortgage, food, energy.
"Now energy companies are permitted to make 2% margin, that's half the margin that supermarkets make, that's a lot less than other regulated businesses. We are part of a bigger issue."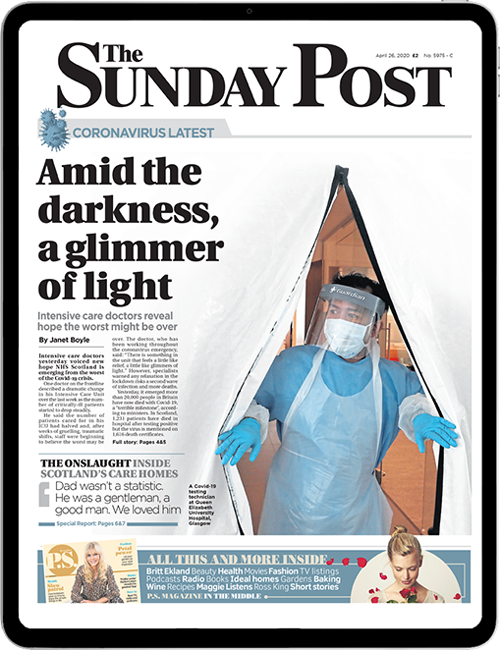 Enjoy the convenience of having The Sunday Post delivered as a digital ePaper straight to your smartphone, tablet or computer.
Subscribe for only £5.49 a month and enjoy all the benefits of the printed paper as a digital replica.
Subscribe