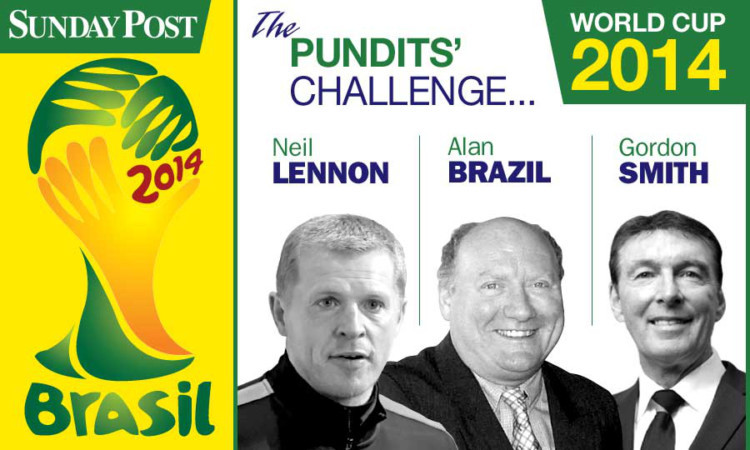 Neil Lennon, Alan Brazil and Gordon Smith predict the World Cup Scores in our battle of the Sunday Post columnists.
They've been telling us they're experts on football all season. Now Alan Brazil and Gordon Smith have the chance to try and prove it!
We've lined them up against our summer World Cup signing, Neil Lennon.
He led Celtic to their third consecutive Scottish title this season before deciding to seek pastures new. He will be in Brazil for the tournament. So will Brazil Alan, that is. And tuned into his widescreen TV at home, Gordon won't be missing any of the action, either.
So as a bit of fun, we've set up a Pundits Challenge to see who the REAL expert is. We'll award five points for a correct scoreline, and three points for a correct result.
So, for example if Brazil beat Croatia 2-0 in tonight's opener, Neil will get five points, Alan and Gordon just three.
If it's a draw or Croatia win, all three men will be pointless moving on to Mexico's match with Cameroon.
Let the fun commence.