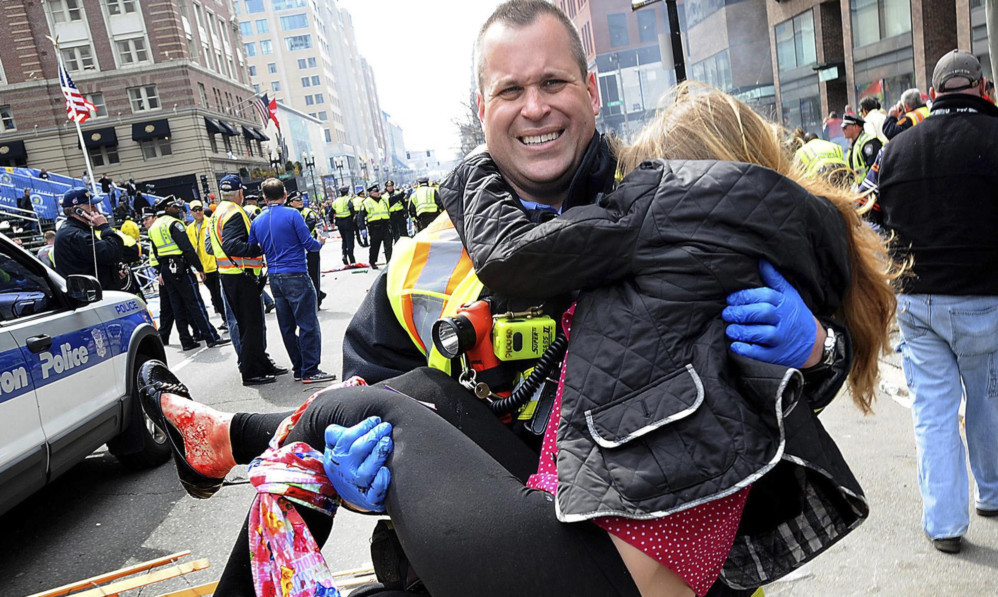 Bombs and disaster, but we're keeping calm.
This has been one of the strangest and saddest weeks I've had since moving to Lala.
With the Boston bombing at the marathon, the explosion at the fertiliser plant in the town of West and the subsequent hunt for the bombers in Boston, it's all people have been talking about even in Lala, the land of showbusiness.
Obviously things changed in America after 9/11 it was just a wee bit different. It was hard to put your finger on. Just a feeling, I suppose. But people are amazingly resilient, too.
It kind of reminds me of when I lived in London, when the IRA were targeting mainland Britain. Everyone just kind of got on with life, despite knowing of the dangers. Even after Oxford Street was bombed, there was a determination to "Keep Calm and Carry On". And the same can be said of here.
The weird thing is that being based in Lala, when you watch those unbelievable things unfold, you almost feel like you're watching a movie. But then you realise it's real life, with families being changed forever. It's so sad.
Everyone is talking about the week but I noticed a subtle change in their behaviour, too.
I was flying back from Miami and when I was in the airport a fire alarm went off.
Normally, everyone kind of ignores these things, or hardly pays attention. But for a moment I could see everyone freeze including me. Then an announcement came on saying it was a false alarm and everyone visibly relaxed.
I have to say I didn't notice a big increase in security but security at American airports is incredibly tight as a matter of course these days.
You get used to taking off your shoes, being X-rayed and so on. It's just a way of life. I just find it so sad.
It's when things happen on home soil it brings it home to everyone. A week or two ago when North Korea was making all the headlines back in Britain, it was way down the news agenda here.
On the TV news we had a guy missing, road traffic disruption and then a wee bit about the situation in North Korea.
One thing I noticed about the Boston bombing was the number of people who just kept on filming when it all happened.
Because everyone has camera phones, filming every event and unusual situation has just become a way of life. Go to a concert and half the audience will be filming the whole thing. A part of me did think, put your phones down and help.
But you can't criticise anyone none of us know how we'll react when faced with a traumatic situation like that, do we?
Similarly, the stars took to Twitter to voice their thoughts, with Tom Cruise saying his heart went out to everyone involved and adding links to the Red Cross "safe and well finder".
Maybe we're a little bit less innocent. But life will carry on. It's the way they're made here.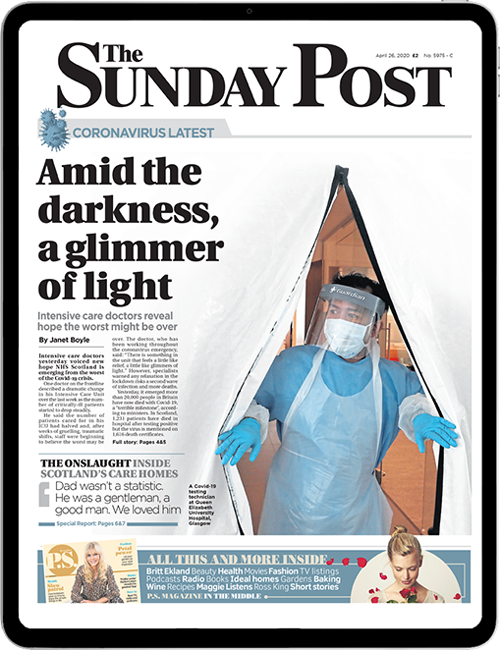 Enjoy the convenience of having The Sunday Post delivered as a digital ePaper straight to your smartphone, tablet or computer.
Subscribe for only £5.49 a month and enjoy all the benefits of the printed paper as a digital replica.
Subscribe