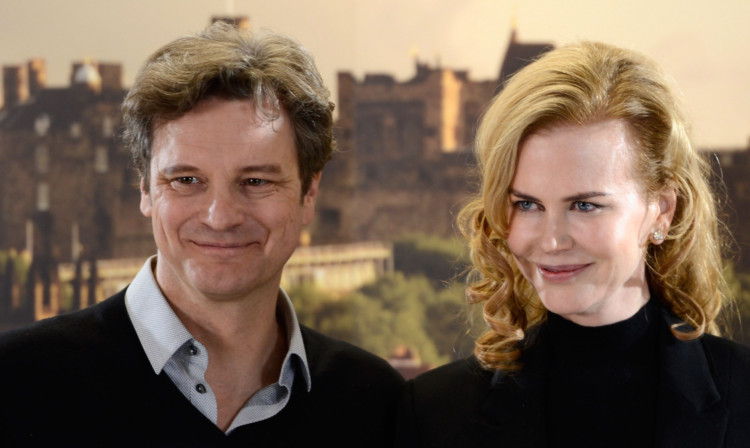 I was over at the Toronto International Film Festival last week and I have to say I felt right at home.
Entertainment bible Variety magazine called it a British Invasion, but it seems Scots are in the vanguard.
The amount of movies set in my homeland that have a huge buzz around them is absolutely staggering.
Last week Under The Skin, starring Scarlett Johansson, had its premiere at the Venice Film Festival before being brought here to Canada.
The gorgeous Scarlett plays a sexy alien preying on unsuspecting men. It looks a bit weird, but Glasgow and the Highlands feature heavily.
Scarlett was talking about filming it last week. To get into character, she drove around Glasgow trying to pick up unsuspecting men off the street.
I'm surprised there wasn't a queue going up Buchanan Street.
Sorry lads, but Scarlett got engaged last week, to a guy called Romain Dauriac.
She used to be married to handsome film star Ryan Reynolds (who starred in Green Lantern and RIPD), but they divorced in 2011.
Romain is a mere journalist oh dear, Scarlett. Apologies to my colleagues at The Sunday Post, but surely you could do better?
Her Art Deco-style engagement ring looks amazing though. If the movie work ever dries up ScarJo will be able to sit on Malibu beach and act as a lighthouse.
Elsewhere is a musical directed by Dexter Fletcher who used to star in children's drama Press Gang of the stage show Sunshine On Leith.
It's based on the songs of The Proclaimers and is set to be a feel-good hit, like Mamma Mia!
The trailer makes the movie seem a bit lightweight, but Peter Mullan is in it and I'm sure he'll bring some class to the proceedings.
It'll be great to hear the music of Charlie and Craig Reid on the big screen.
I worked with them loads when I was at Radio Clyde they're nice guys. Sunshine on Leith is bound to give their Greatest Hits sales a boost.
The Railway Man, starring Colin Firth and Nicole Kidman, also gets its premiere in Toronto.
Firth plays Eric Lomax, a Second World War veteran who was forced to work on the Thai-Burma railway while held as a prisoner of war.
A lot of the movie was filmed in Edinburgh and North Berwick and it's already attracted an Oscar buzz.
Starred Up, by Scots director David Mackenzie, has also had some great early reviews. Although it was filmed in Belfast, it was partially funded by Creative Scotland, like the other movies I've mentioned.
It's great to see all these movies doing so well here in Toronto it's one of the biggest film festivals in the world, and it's a beautiful city, too.
The people here in Canada always remind me of people back home too. Everyone is so polite and welcoming.
A lot of TV shows and movies are filmed in Toronto and it often doubles for New York.
The people are proud of their links to the industry you can tell as soon as you step off the plane.
As the production team and I were getting our passports stamped, they couldn't thank us enough for visiting Canada and covering their festival.
We should be thanking them for showing so many of our movies.
The Canadians put on a special reception for the Scottish stars here in Toronto last night.
Scotland has featured so heavily in movies over the last couple of years and it's proper A-list films, too.
The Dark Knight Rises, World War Z, Prometheus and Skyfall were all partly filmed in Scotland. And let's not forget Disney Pixar's smash hit Brave, which seemed to feature voice acting from every Scot who could string a sentence together.
Apart from yours truly, that is. For some reason poor old Ross hasn't been asked to take part in any films.
In fact, isn't it telling that I come to live in LA the home of movies and movie productions start to head to Scotland?
My agent tells me it's a coincidence!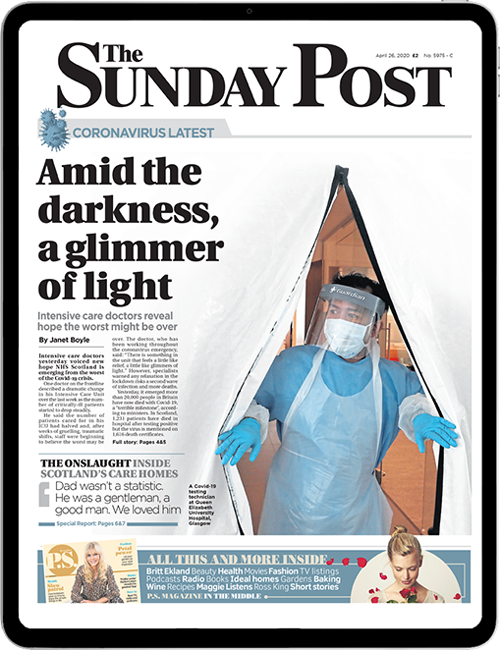 Enjoy the convenience of having The Sunday Post delivered as a digital ePaper straight to your smartphone, tablet or computer.
Subscribe for only £5.49 a month and enjoy all the benefits of the printed paper as a digital replica.
Subscribe