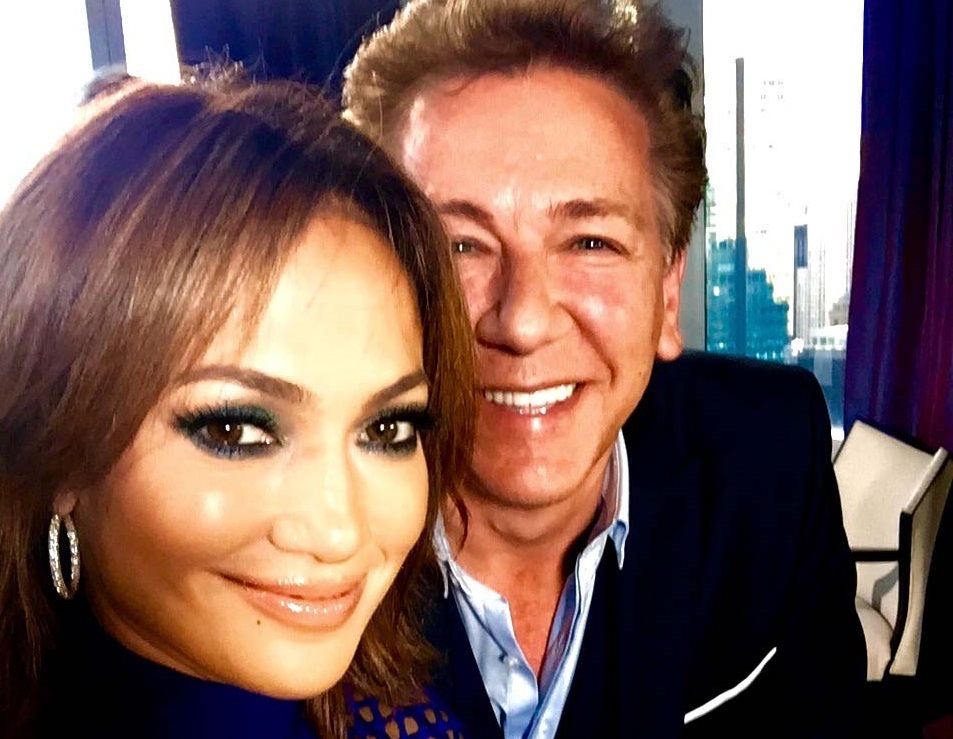 WHAT do Jennifer Lopez and Lorraine Kelly have in common?
I know it doesn't seem like the most obvious comparison but hear me out.
For starters, both Lorraine and J-Lo just seem to look better and better, every year!
Jennifer invited me for a chat in her plush New York hotel recently to talk about the release of her latest DVD, a documentary about her world tour called Dance Again.
She's looking fantastic, is oor J-Lo, at 46.
I have to admit I was a bit intimidated before going to speak to her. Well, she is a feisty Latina A-list diva.
I was waiting to interview her and was told Jennifer would just be nipping out for her lunch first.
As she passed me in the hall I was gripped by a bit of Glasgow gallusness.
"It would be great if you could keep your lunch break to under an hour," I said, deadpan. "I'm off to a Broadway show in a bit."
You could hear the intake of breath from Jennifer's assistants but the lady herself just laughed and promised she would be as quick as she could.
It was a high-risk gambit but I think it paid off!
During the interview, J-Lo was a pleasure.
Sometimes when chatting to a celeb they're all business. J-Lo was happy to chat about everything from her divorce from fellow singer Marc Anthony to her tendency to use a bit of bad language!
"I have a bit of a potty mouth," she giggled.
"Since my kids have been born, I've tried to be better!
"I can't swear in the house now. But sometimes The Bronx comes out! It's awful."
J-Lo and Lorraine
Don't worry when I'm under pressure the Knightswood comes out.
I'm lucky that no one here can understand what I've just said, though!
Dance Again shows how J-Lo decided to go on tour in the wake of her separation and divorce.
"It was a journey," she explained.
"It came from me being in a lot of pain. I went on tour to have something else to focus on and travelling and performing these songs, which are the story of my life, helped me gain my strength back.
Divorcing with kids is one of the hardest things you can go through it's the loss of a dream.
"To pick myself, to find my voice and to dance again is what this is about."
I wish I'd asked Jennifer if she'd like to be a Bond girl.
It's because the next few weeks will be a festival of 007 for me with the upcoming Spectre movie.
Next week I'll be speaking to Idris Elba about perhaps taking on one of the biggest roles in movie history.
Then the week after that will be my chat with the man himself, Daniel Craig.
I can't wait!Classy Jim was a real Diamond
Jim Diamond
IT was enormously sad to hear of the death of Scottish music legend, Jim Diamond, last week.
Glasgow-born Jim truly was one of our finest soul singers ever.
This is how classy Jim was his single I Should Have Known Better was at No 1 just before Do They Know It's Christmas by Band Aid was released.
Classy? Well, Jim told people to stop buying his single and pick up the charity record instead.
He joined me on my first ever TV pilot up in Aberdeen way back in the 80s.
He was great fun and I remember after the show hitting a club with him.
As we walked in they played his song, Hi Ho Silver I think he shook every hand in the club that night, and was just a complete star all round!
My thoughts are with his family. RIP, Jim.Read more from Ross King – click here