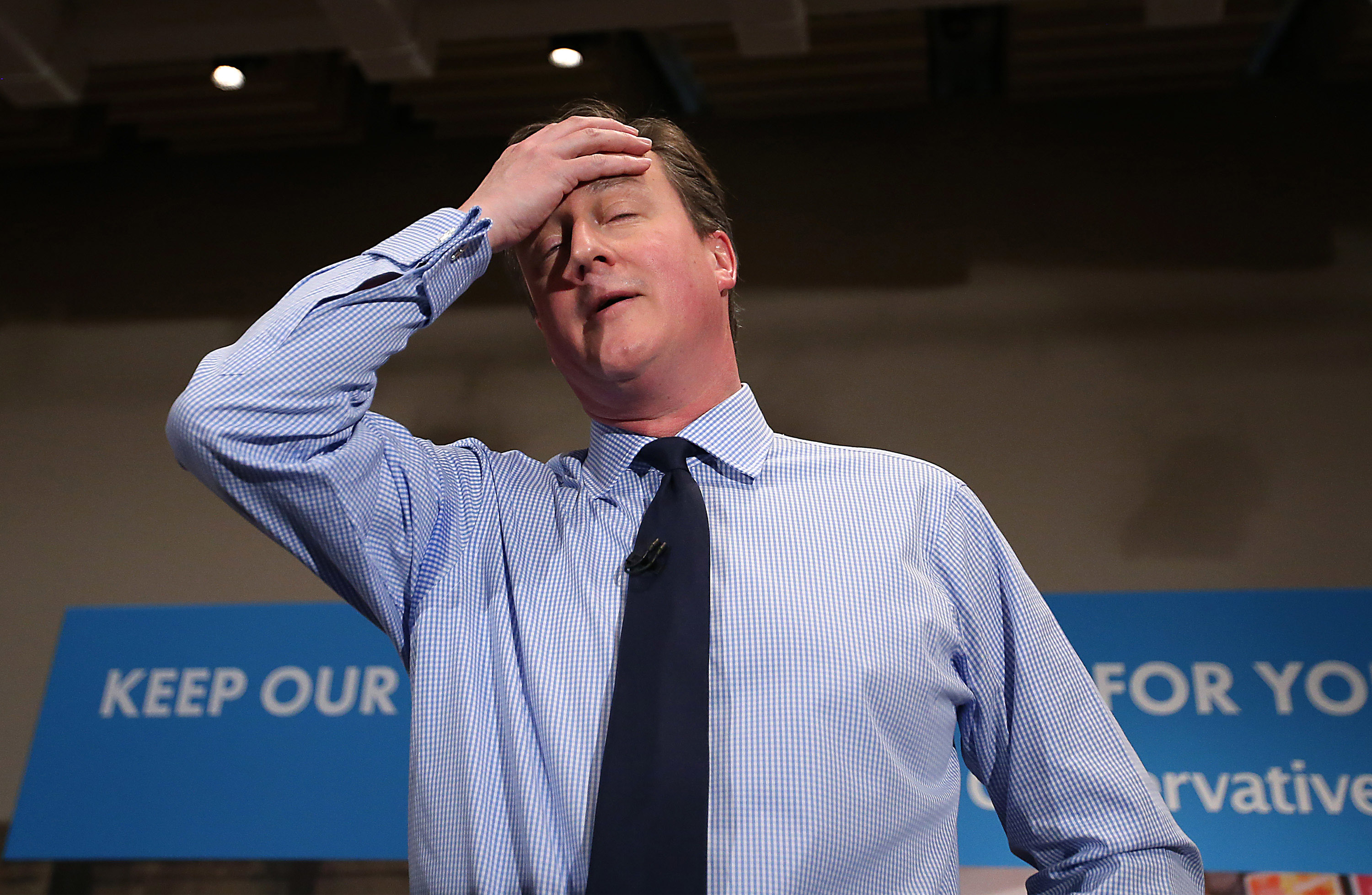 IT'S the little things that get governments in the end.
The current Conservative administration in Westminster is not short of big things to keep it occupied.
An EU referendum campaign that is turning increasingly vicious as it tears the party apart, for example.
Or an education policy to cut schools loose from local authority control that has had to be binned and is therefore heading the same way as last autumn's tax credit cuts and wholesale changes to trade union laws.
The House of Lords inflicted 21 defeats on the Government over its flagship housing bill and Number 10 U-turned on the issue of whether to let in child refugees.
The Prime Minister had to issue a grovelling apology to a Muslim scholar last week whom he'd accused of supporting Isis in Syria.
And most pertinent of all, the economy is heading south again.
If the Tories are supposed to be good at anything it's stewarding the economy. Yet in the last few days figures have shown the trade deficit – the gap between what we import and what we export – at its worst since the height of the economic crisis in 2008, economic growth has nearly slowed to a standstill and industry has actually gone backwards slipping into recession. All this despite George Osborne claiming he'd lead a "march of the makers".
Luckily for the Government the opposition has gone AWOL.
Jeremy Corbyn is otherwise engaged in ponderous thoughts while his MPs contemplate how to oust him rather than holding the administration to account.
But the law doesn't stop, and an "administrative error" is building into a significant headache.
The Tories got their election expenses wrong.
To what extent is open to interpretation.
The party put on battlebuses during last year's election. These transported hordes of young Conservative activists into key seats where by all accounts they promptly cleaned out the local Co-op of booze, fags and other items invaluable to young men and women staying away from home while campaigning for any given candidate.
Conservative HQ paid for the buses and importantly also the accommodation for these energetic evangelists.
There's confusion over whether hotel bills should have counted as a candidates' constituency expenses – which are subject to a strict limit no higher than about £16,000 – or national spending which has a much higher ceiling.
Switch the spend from the nationwide bill to local totals and suddenly a swathe of Tory MPs would have bust their spending cap.
It's been suggested that as many as 29 seats are affected. Ten police forces are investigating at least 11 MPs.
Remember that the Government has a working majority of just 17.
If just half a dozen of those MPs being investigated are found to have broken the law and by-elections ensue as they surely would then suddenly the electoral game is afoot again in a big way.
The Conservatives have dismissed the expenses mix-up as nothing more than an "administrative error".
Asked about the issue last week David Cameron was bullish enough to state he was "confident we've
operated correctly".
But even if it comes to nothing and the Government majority remains intact the whole episode could leave a bad taste.
In politics, perception matters.
The Tories will not want the word sleaze to attach itself to them again as it did in the 1990s – the last time the party governed alone, with a slim majority, led by a pleasant centrist with no great conviction and split by the issue of Europe.
The big difference with 20 years ago was that back then the economy was on the up. Now it hangs in the balance, just as the Government's future could if their election expenses are declared out of order.
An administrative error could yet imperil the whole administration.
---
READ MORE
James Millar: David Cameron's real opposition is from inside his own party, not Labour
Politics Podcast: Scottish Election results, pointless MPs and PMQs review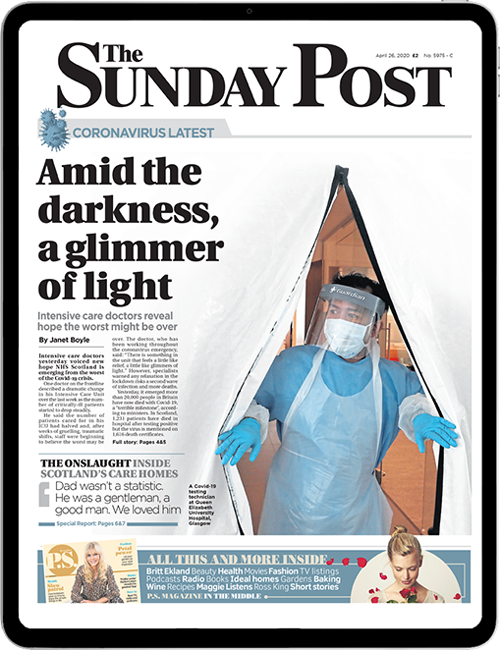 Enjoy the convenience of having The Sunday Post delivered as a digital ePaper straight to your smartphone, tablet or computer.
Subscribe for only £5.49 a month and enjoy all the benefits of the printed paper as a digital replica.
Subscribe