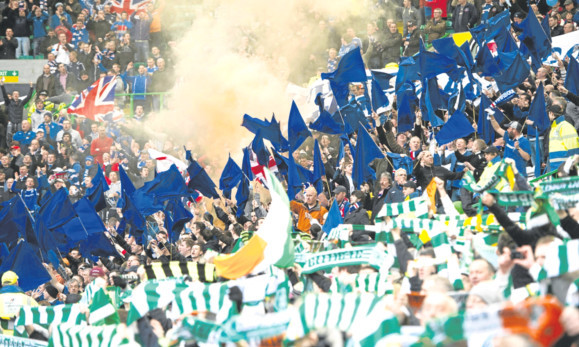 New York may have locked down in preparation for a "Snowmaggedon" that never came, but sadly in Glasgow it seems we are in great danger of doing the very same thing
Not over dodgy weather forecasting, I might add, but over "dodgy" football fixtures particularly those between bitter Old Firm/New Co Firm (what does it matter) rivals Celtic and Rangers.
This afternoon, in case you've been living on Mars, sees the rare return of those footballing titans, who will square up to each other at Hampden.
It's a game which will have the winner earning the right to play against the victor of yesterday's New Firm match in the final of the Scottish League Cup, but is one that will probably be remembered not for the football but for all the wrong reasons.
The media hyperbole and Police Scotland's overzealous, and at times totally paranoid, approach to the build-up of this game has made sure of that.
So much so that the other semi-final, again between two bitter rivals, had barely been given a mention.
I pointed this out to my Head of Marketing, an avid and disillusioned bluenose, and he hadn't a clue there was even a game on.
The fact that 40,000-plus fans with cash to spend were about to descend on Glasgow from the North East of Scotland in the early hours of Saturday morning had totally escaped his notice!
Time had stopped for him, as it had for many in this city. Sunday was all that mattered.
Police Scotland see it rather differently. They have already rounded up known hooligans in both cities and all eyes, ears, CCTV and handcuffs were not just focused on today's big match but yesterday's as well.
But was another inhospitable ring of steel thrown around the the city to greet all those arriving from the north really the best way to protect and promote the city.
It seems so wrong on so many levels.
The hysterical hype and threats of severe punishments being exacted on those caught up in the fervour and crossfire of both games, but especially today's, has reached epic proportions.
Not only do we have both sets of fans being warned to be on their best behaviour or else, which is understandable given their past acrimonious encounters, but the players and managers have been as well.
Celtic players have been banned from tweeting. Many pubs and clubs have also been told they will face the full force of the law and possible loss of licence if they are captured serving someone who is a wee bit too merry or who bursts into song.
Fans have even been told that they cannot now take a flag or banner into the stadium unless they are also carrying a fire safety certificate!
Come on, it's becoming ridiculous! Do we really need such a heavy sledgehammer to crack so few bigoted nuts? We are not only driving football further into the gutter with our OTT hype but crippling business at the same by scaring non-football fans, shoppers, tourists, students, diners, clubbers and residents away from the city.
Fear is being used here as a tactic to intimidate and deter and that is feeding the frenzy and creating yet more animosity Glasgow shouldn't be closed off or be a place to be feared. It should be open and welcoming to all!
If we regard ourselves as an open, free and tolerant society then we shouldn't allow ourselves to become the exact opposite closed, restrictive and intolerant every time the Old Firm are thrown together.
Of course the full force of the law should be applied to those who cause trouble. The book should be thrown at them and the key chucked away.
But the vast majority of fans aren't troublemakers and neither is the general public and all those trying to eke out a living in very trying times shouldn't be treated as if they are.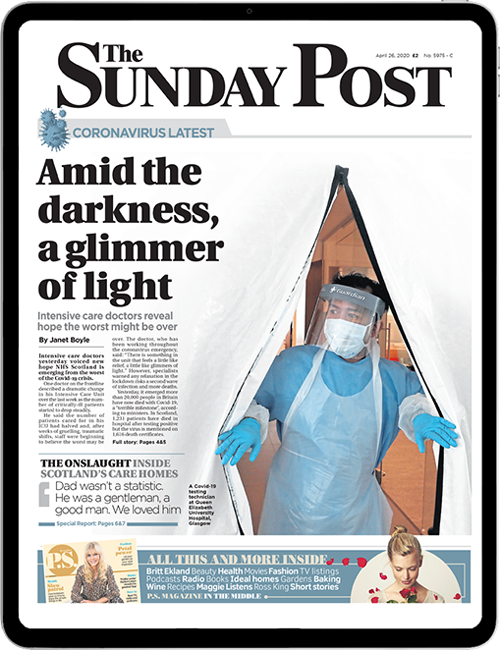 Enjoy the convenience of having The Sunday Post delivered as a digital ePaper straight to your smartphone, tablet or computer.
Subscribe for only £5.49 a month and enjoy all the benefits of the printed paper as a digital replica.
Subscribe