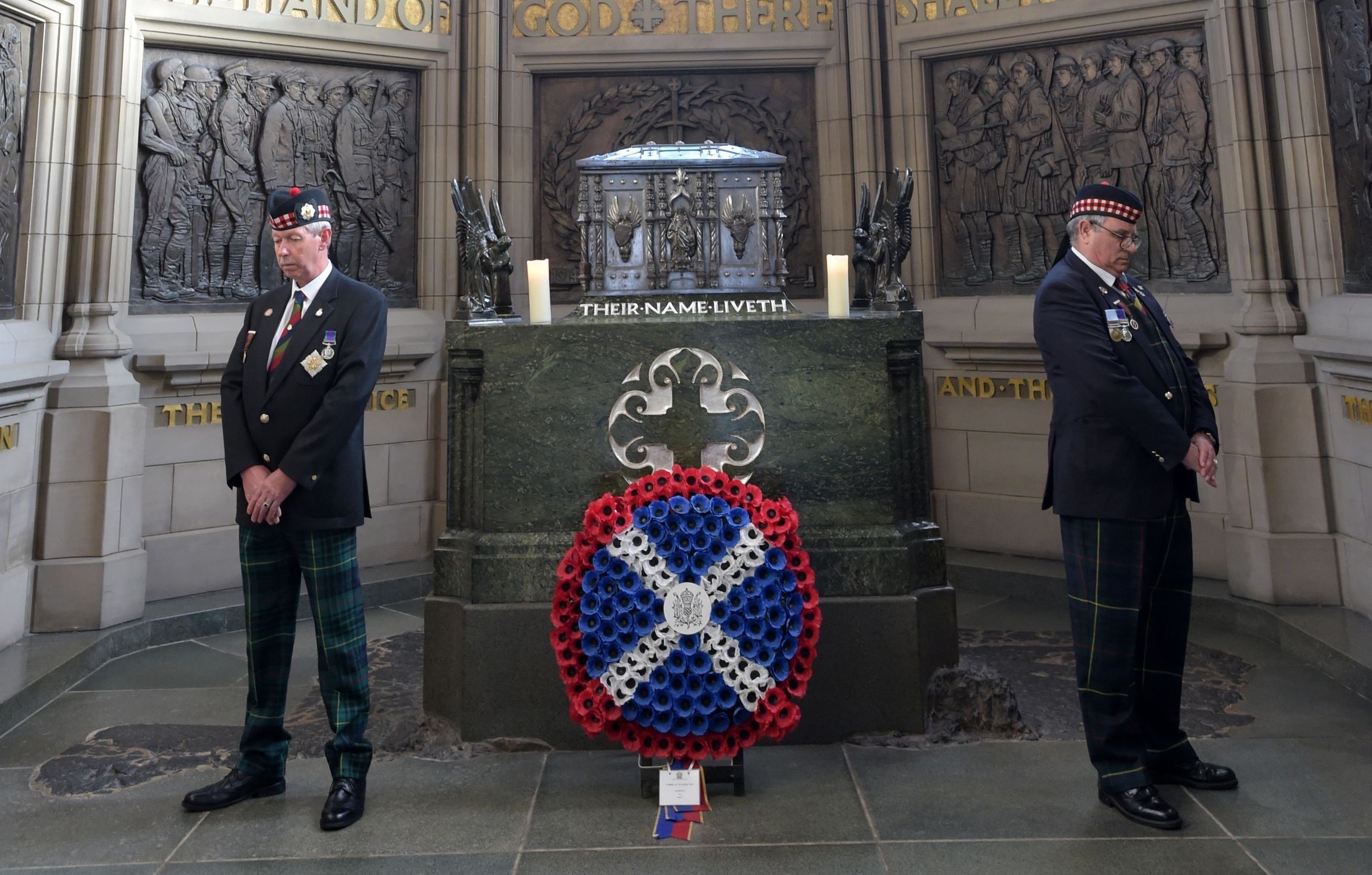 ONE hundred years ago, our army faced the bloody battle of the Somme.
More than 19,000 British troops were killed, many of them heartbreakingly young.
The slaughter was on a scale that is hard to comprehend.
Those of us who have visited the First World War graves and memorials know how overwhelming it is to see those rows and rows of crosses.
It really brings home the sheer scale of lives lost.
All over the weekend, people, including members of the Royal Family, have been paying their respects to the dead and remembering their sacrifice.
The ceremonies were deeply moving and beautifully observed.
We've also had many articles about the brave boys and men who went over the top to their certain death – and it's those stories that are so heartbreaking.
Reading the letters they sent back to their loved ones – full of ordinary hopes and dreams of a better life – brings home how they weren't remote figures in history but were just like us.
They wanted to get back to their jobs, their homes and their families and the teenagers
wanted to actually just start their adult life.
Far too many of them perished or suffered horrible wounds.
When I was a very little girl, I remember a poor old soldier from the First World War who had lost all of his limbs and used to sit begging for pennies in Sauchiehall Street.
He was the reason I wanted to find out more about what happened during the war and how it affected a whole generation.
It was an appalling waste of life, and I'm sure I'm not the only one to feel both sad and angry at such carnage.
The troops were "lions led by donkeys" and most of the old hands, up to their knees in mud, must have known their mission was impossible.
The conditions they endured were hideous.
Not just the rats and the lice, but the mud was choked with dead bodies of fallen comrades.
It was cold, damp and disgusting.
God knows how they coped.
I think even our remarkable present day armed forces would find it incredibly difficult to go through what their fellow soldiers endured a century ago.
And there's no way our spoiled teenagers of today would cope in such hellish circumstances, although arguably it is no bad thing they would refuse to be lambs to the slaughter.
We should all take time this weekend to remember these boys and men – and all the women who mourned their loss.
Every village, town and city experienced the pain of bereavement.
We all see those memorials scattered across the UK.
They are there for a reason – for all of us to stop for a minute and remember and reflect on what they sacrificed so we could live in a democracy and in relative safety.
---
READ MORE
In pictures: Commemorations take place to mark Battle of the Somme centenary
Incredible account from survivor of the Battle of the Somme is published for the first time since 1918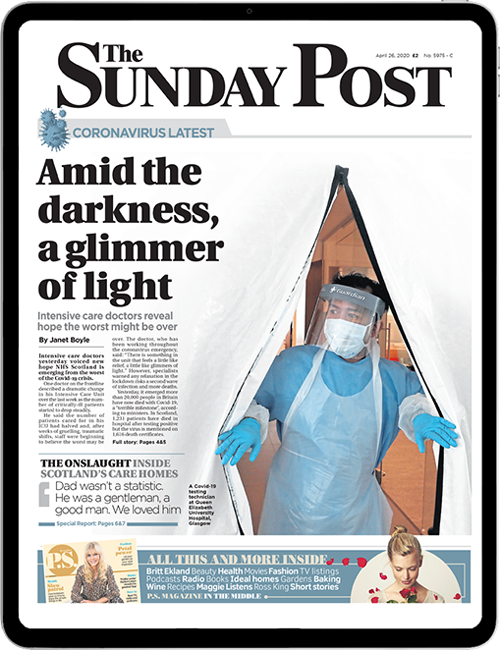 Enjoy the convenience of having The Sunday Post delivered as a digital ePaper straight to your smartphone, tablet or computer.
Subscribe for only £5.49 a month and enjoy all the benefits of the printed paper as a digital replica.
Subscribe