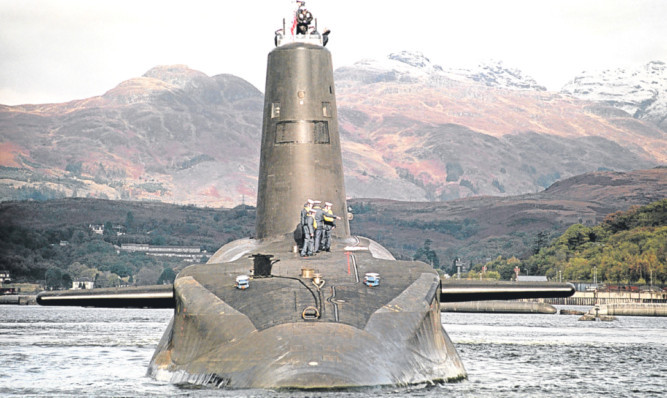 The UK should junk Trident altogether.
So Trident could move to England at a fraction of the price previously quoted by the UK Government, if Scotland votes for independence.
Strangely, that seems bad news all round. How come?
Well, everyone knows the SNP wants weapons of mass destruction out of Scotland four years after a Yes vote. But the UK Government has wagged a big finger and said: "It cannae be done."
First, they said 10s of thousands of jobs would be lost. Then a freedom of information request showed only 520 civilian jobs were directly affected. And more would be created by turning Faslane into a base for the new non-nuclear Scottish navy.
Second, came the "no place to go" argument the MoD argued no other place in the UK could offer a deep water berth and access to international waters without endangering busy shipping lanes.
And finally there was the whopping £25bn price tag for moving the subs, nuclear missiles and servicing base south twice Scotland's entire public spending last year!
But the Royal United Services Institute has challenged all of that and questioned the whole case for spending £130bn to renew Trident by suggesting a move to Plymouth or Milford Haven would be possible and would cost only a 10th of UK Government estimates.
Now £3.5bn still ain't cheap. And far from being delirious about the possible jobs "bonanza", folk in the West Country are up in arms over the idea they should become a terrorist target and live with the fear of nuclear accidents.
Funny, the folk on the Clyde have been expected to live with those risks for decades. Anyway, you'd expect David Cameron and his Etonian Cabinet chums to be delighted.
Less wonga for shifting Trident, more wonga for bonuses to millionaire pals in the banking industry or flogging off another much-loved public asset like the Royal Mail way below sale price.
But no. There hasn't been a squeak from No.10 about this great summer cut price sale. Could that be because retaining Trident has always been about prestige, not cost or even defence?
A BBC programme last week presented by Andrew Neil featured gloomy experts predicting a chronic "loss of influence" if Scotland was "lost" and Faslane closed.
But what about the humiliation of coughing up the same cash Holyrood spends over a decade on hospitals, schools, roads, social services and transport to buy nuclear weapons whose impact is too awful and indiscriminate to use in any of the world's trouble zones?
Oh yes and the Americans keep the secret war codes in case Dave presses the button by mistake. Not much of a special relationship.
Polls show around 75% Scots and Brits consistently oppose renewing Trident. In March, 64% of British people sampled even demanded an international convention banning the use of nuclear weapons.
In 2009, 70% wanted to spend Trident cash on nurses' salaries or affordable homes instead. Why on earth don't politicians listen to the people on this one?
What use is Trident in tackling street fighting and terrorism in Syria, Ukraine or Isis in Iraq? Indeed, how can peace-keeping or soldiers' kit be financed while we are all forking out for Trident?
Of course, it's good to hear the nukes can be shipped out of the Clyde reasonably cheaply if Scotland votes Yes.
But it would be far, far cheaper and better for a fearful, leaderless planet if the rest of the UK then seized the initiative for peace and junked these outdated weapons of mass destruction completely.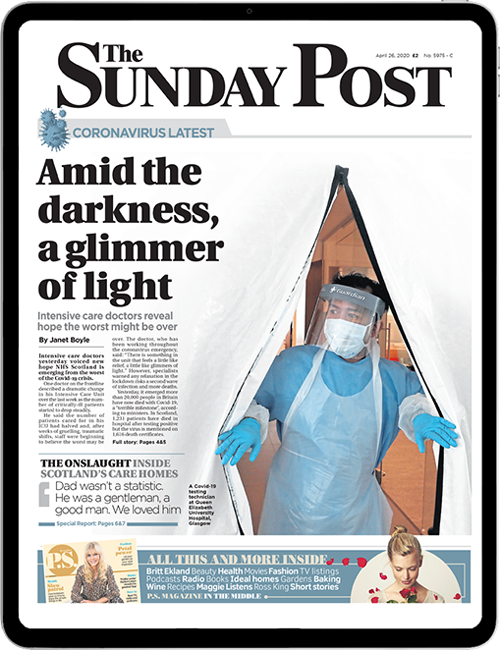 Enjoy the convenience of having The Sunday Post delivered as a digital ePaper straight to your smartphone, tablet or computer.
Subscribe for only £5.49 a month and enjoy all the benefits of the printed paper as a digital replica.
Subscribe