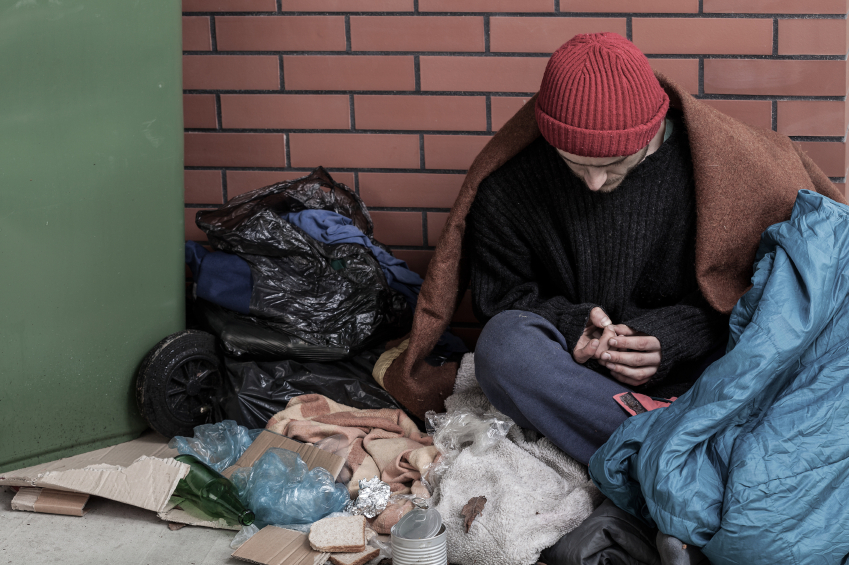 Judges of Italy's Supreme Court of Cassation have definitively overturned a theft conviction against a homeless man of Ukranian background after he stole cheese and sausages to the tune of €4.07 (£3; $4.50) from a supermarket.
The judges decided that the man, called Roman Ostriakov, had taken the food "in the face of the immediate and essential need for nourishment".
Thus, the court said Mr Ostriakov had not committed a crime.
Mr Ostriakov was caught in 2011 at a Genoa supermarket when a fellow customer reported that the homeless man had only paid for breadsticks.
In 2015, Mr Ostriakov was sentenced to six months in jail and a fine of  €100.
---
In My View
I want to congratulate Italy's highest court of appeal for its compassion and decency in overturning a lower court's decision to convict a homeless man for stealing food in a time of need.
Instead of reducing the conviction to 'attempted theft' to have the sentence cut (because Mr Ostriakov hadn't actually left the shop yet when he was caught) the court overturned the conviction entirely.
Setting a precedent that states the right to survive prevails over property is, however, an interesting one both morally and legally.
While I personally believe supermarkets should hand food to homeless people free of charge, allowing them to 'steal' it represents a floodgates argument.
In a capitalist Western society, I can't imagine restaurants, hotels, bars, newsagents, cafés or supermarkets praising this verdict for long.
At the risk of sounding callous towards people who most need nourishment, it sounds to me as though Italy's court has essentially said stealing is legal in some circumstances.
Again, legally speaking, it also didn't define the condition someone needs to be in for there to be zero conviction.
I'm sure we all know what someone in need 'looks like' but it's unhelpful (though not unusual) for a court to be so vague in its description of both the person's need and the quantity of food they are 'allowed to steal'.
It might mean anyone wearing 'vintage' clothes could walk into a Krispy Kreme outlet and take a box of 12 doughnuts, claiming they are acting "in a state of necessity".
Alternatively, people who need to use food banks but are actually well dressed might be convicted if they are caught stealing because the appearance of someone 'in need' has not been qualified.
Perhaps the value of the food is the factor that irritated the Italian court into quashing the conviction.
Goods worth less than £3 are surely not worth the time it took for the case to undergo three rounds in the courts.
As more cases of 'theft' crop up across Europe, as a result of migration and economic hardship, it could become enshrined in EU law that food theft up to a certain value carries no penalty – if you get caught.
---
READ MORE
European Court of Justice rules Scottish Government plan for minimum alcohol pricing could breach EU law if alternatives not considered
Boomtime for fruit and veg as supermarket prices plunge