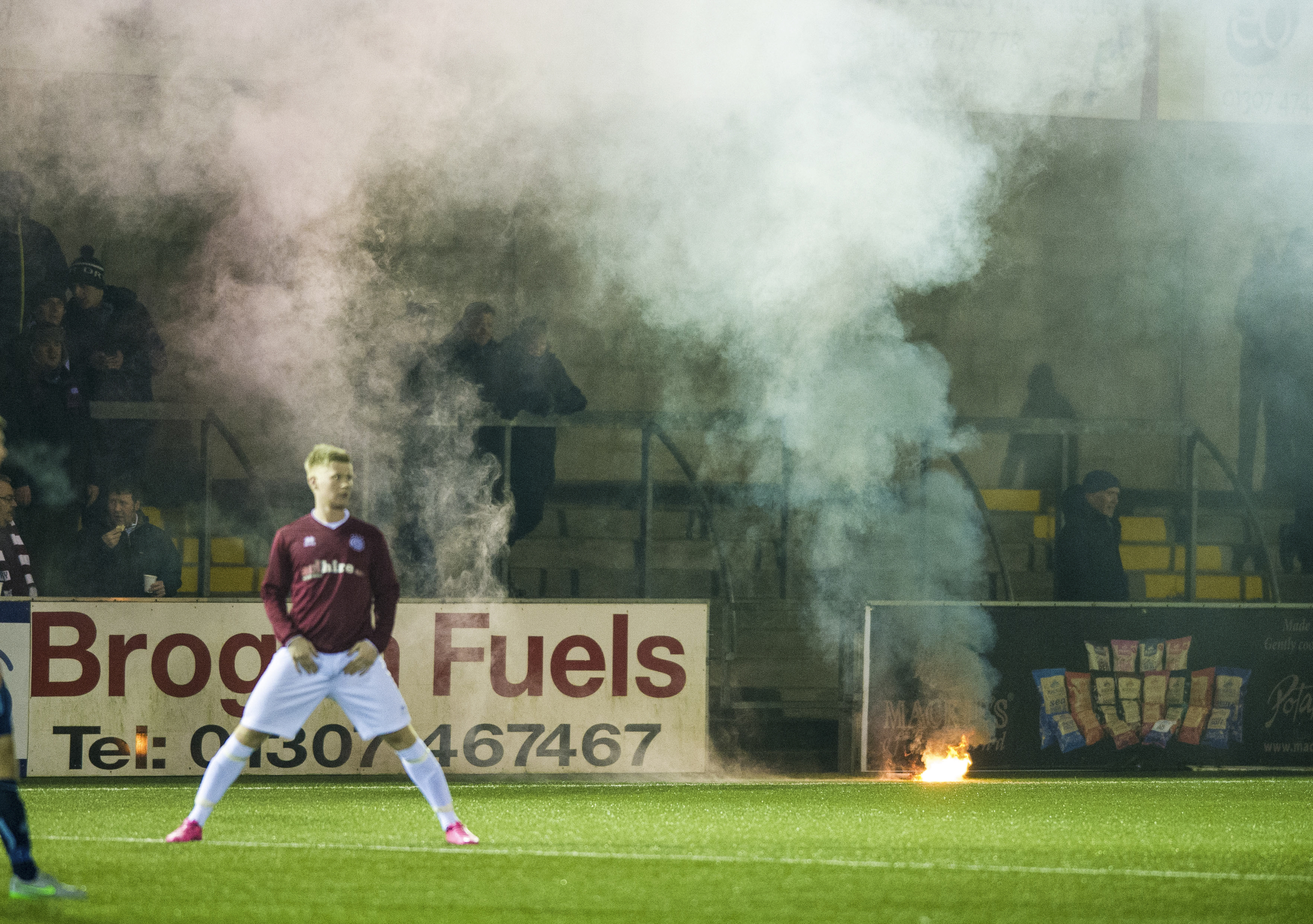 That and the annual boring bickering over league reconstruction and a winter shutdown.
Not this time!
Now it's a huge flare-up over flares that has pundits and fans slavering in rage. And I'm not talking about a re-emergence of bell bottoms.
The overreaction to this very small problem by the police and SPFL has been of epic proportions and has probably done more to damage our national game than any wee banger throwing a smokey one ever could.
The police response is fair enough, they are just doing their job. But just what on earth are the SPFL playing at?
Spies Are Us? In From The Cold? Spectre v 007? Whatever it is, it's certainly not football!
Spending £4 million of our hard-earned tax on scary facial recognition systems and other hi-tech surveillance gadgets instead of on football development is a licence to kill what's left of our national game.
It will make it a mission impossible to attract stay-away fans back.
Who will have access to the data gathered? How secure will it be? Would we also be expected to give our fingerprints?
And, given the small size that some of these flares and smoke bombs come in, would strip searches be introduced?
What sort of message does that give out? How will the scary measures encourage fans to return?
It frightens them away and gives the impression that football is still beset with violence and disorder when it is actually at the safest level it has ever been.
First alcohol was banned, then it was standing up, then it was singing, then fags and now it's the odd flare and smoke bomb, both of which are almost an integral part of the game in Europe, adding greatly to the atmosphere.
And no one, as far as I know, has been injured by one!
I'm not advocating the use of them and I'm not going to condone the minority of bams who know full well they're breaking the law by setting them off.
But we don't need such a heavy hammer to crack just few nuts!
When I take my rose-tinted specs off and look back at games I attended as a kid, I remember it being a lot more dangerous, with stabbings, slashings, bottlings and rioting between rival fans.
Unlike today, though, every game was a full house and the atmosphere was electric, with song after song – the contents of which no one bothered about – belting out across the stadium. And the football played was sublime.
How times have changed, and in many respects, fan safety being one, for the better.
But it's always the negatives we hear about, flares being the latest, and in doing so we turn off future fans and those who may have thought of going back to the game.
And clubs, because of the reckless actions of a very small minority of so-called fans, are hounded and heavily penalised by their own governing bodies.
Junior clubs like Linlithgow Rose, whose poor president Les Donaldson is no doubt sick with worry over the fines they may have to fork out because of two eejits.
The sad reality is that their Scottish Cup tie at Forfar was abandoned, not because of the throwing of smoke bombs but because of dodgy floodlights.
As with the brains of the SPFL the bulbs popped and the lights went out.
The future of football at all levels relies on there being success on the pitch.
If football's governing bodies want to attract lapsed fans or those kids who would rather play FIFA on their PlayStations, then real money – £4 million would be a start – should be invested in the game at grassroots level and beyond to guarantee that success.
A football ground is a place for pies, not spies, and they certainly shouldn't be playing at James Bond with our money.
That is just creating a smoke screen and pouring petrol on a fire that is already well lit.
---
READ MORE
Gordon Smith: Who will pay for SPFL's facial recognition cameras?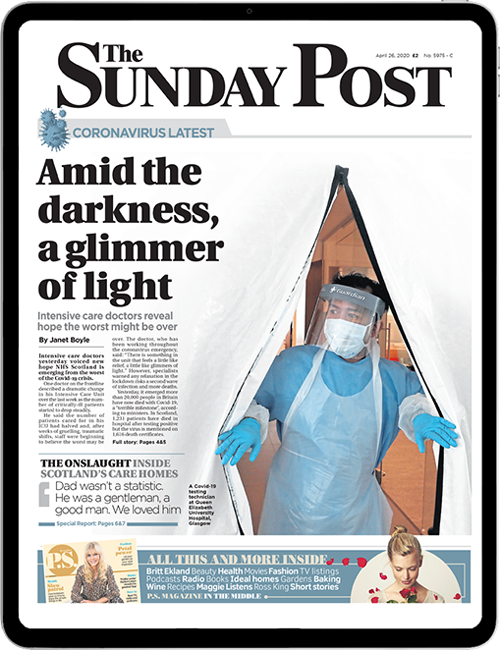 Enjoy the convenience of having The Sunday Post delivered as a digital ePaper straight to your smartphone, tablet or computer.
Subscribe for only £5.49 a month and enjoy all the benefits of the printed paper as a digital replica.
Subscribe