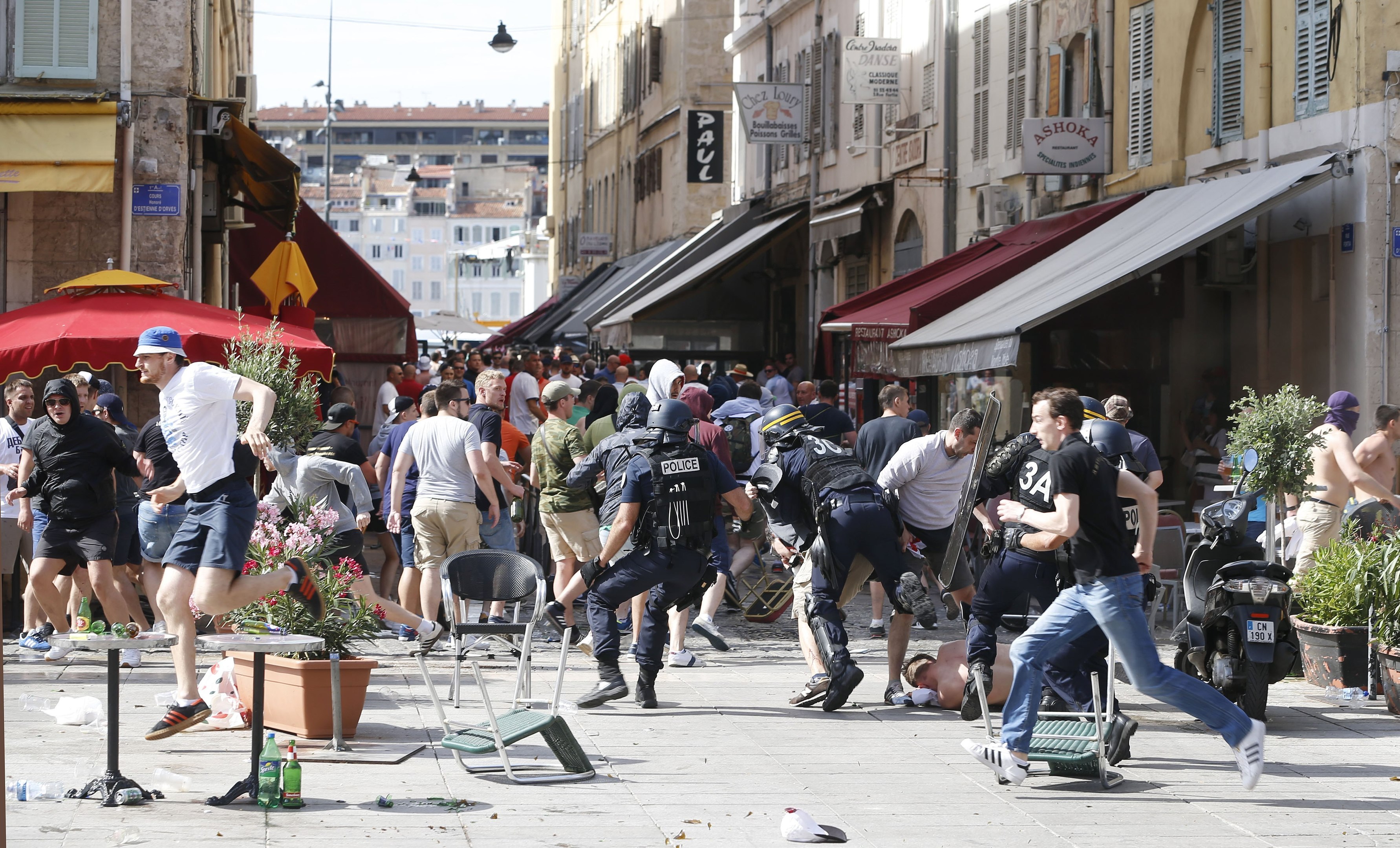 Regrettably, it hasn't just been the football at the Euros that has dominated the headlines, but the vicious kick-offs between rival groups of supporters.
In particular the pitched battles fought on the streets of Marseilles between the lager louts of England and the black-shirted brutal bullies of Russia.
They were sickening scenes of violence and disorder.
A tournament that was initially billed as a carnival of sport is now in danger of being remembered as nothing more than a hooligans' cavalcade of chaos.
Many wondered if Inspector Clouseau had taken charge of the policing given their initial belligerent and lackadaisical response.
They were told who to expect trouble from, and the English and Russians topped that list
It seems they either ignored it or were otherwise preoccupied by the ongoing terror threat, which is perfectly understandable.
But in any case, to blame the French police and security authorities for what happened would be to let those who participated in the violence off the hook.
We can no more blame them as we can the bars, cafes or stores who have sold some louts alcohol.
And it should be pointed out that the highly organised and tooled-up Russian ultras were not drunk. They didn't need alcohol to fire them up.
But what can be done? How can the violence be stopped?
Well I would ban the lot of them. Teams and fans!
The firing of tear gas canisters, the deployment of riot police and water cannon, the throwing of missiles and attacks on the cops, the public and rival fans should mean a red card.
No messing about. Kick them out!
Merely threatening to do so is just asking for more trouble.
If UEFA aren't up to the task then the governments here and abroad should step in.
We wouldn't put up with those sort of scenes here at home so why are they allowing it to happen abroad?
The hooligans should be held accountable for bursting their national team's ball.
It's a shame for the decent fans and the players, but enough is enough.
Everything else has been tried and nothing, it seems, short of expulsion will ever bring a stop to this circle of violence.
Russia should have been shown a red card immediately.
Amazingly, their government condoned the thugs' actions by calling in the French Ambassador for a severe ticking off when some of their muscled yobs were jailed or expelled.
The French should have frogmarched them all out for that and Fifa should have handed their cheques back and overturned their debatable decision to have Russia host the 2018 World Cup.
When lives are put at risk, when hospital wards are filled with victims of assault, when eyes are being burnt and lungs choked with noxious tear gas.
When it becomes safer to stay indoors than venture out, when anarchy is erupting all around and police and security cannot protect you. When your streets are being overrun.
Then football is no longer a civilised game to be enjoyed but a terrifying ordeal that must have the final whistle blown on it until a solution is found and normal service can be resumed.
They think it's all over . . . well it should be now for all those who have run the game into the sewer.
---
READ MORE
Euro 2016 football violence echoes 1980s hooliganism
Donald MacLeod: The last thing we need is a 24-hour drinking culture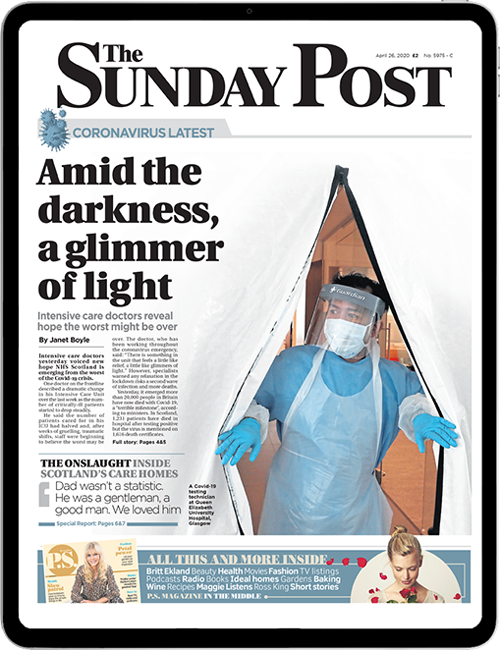 Enjoy the convenience of having The Sunday Post delivered as a digital ePaper straight to your smartphone, tablet or computer.
Subscribe for only £5.49 a month and enjoy all the benefits of the printed paper as a digital replica.
Subscribe