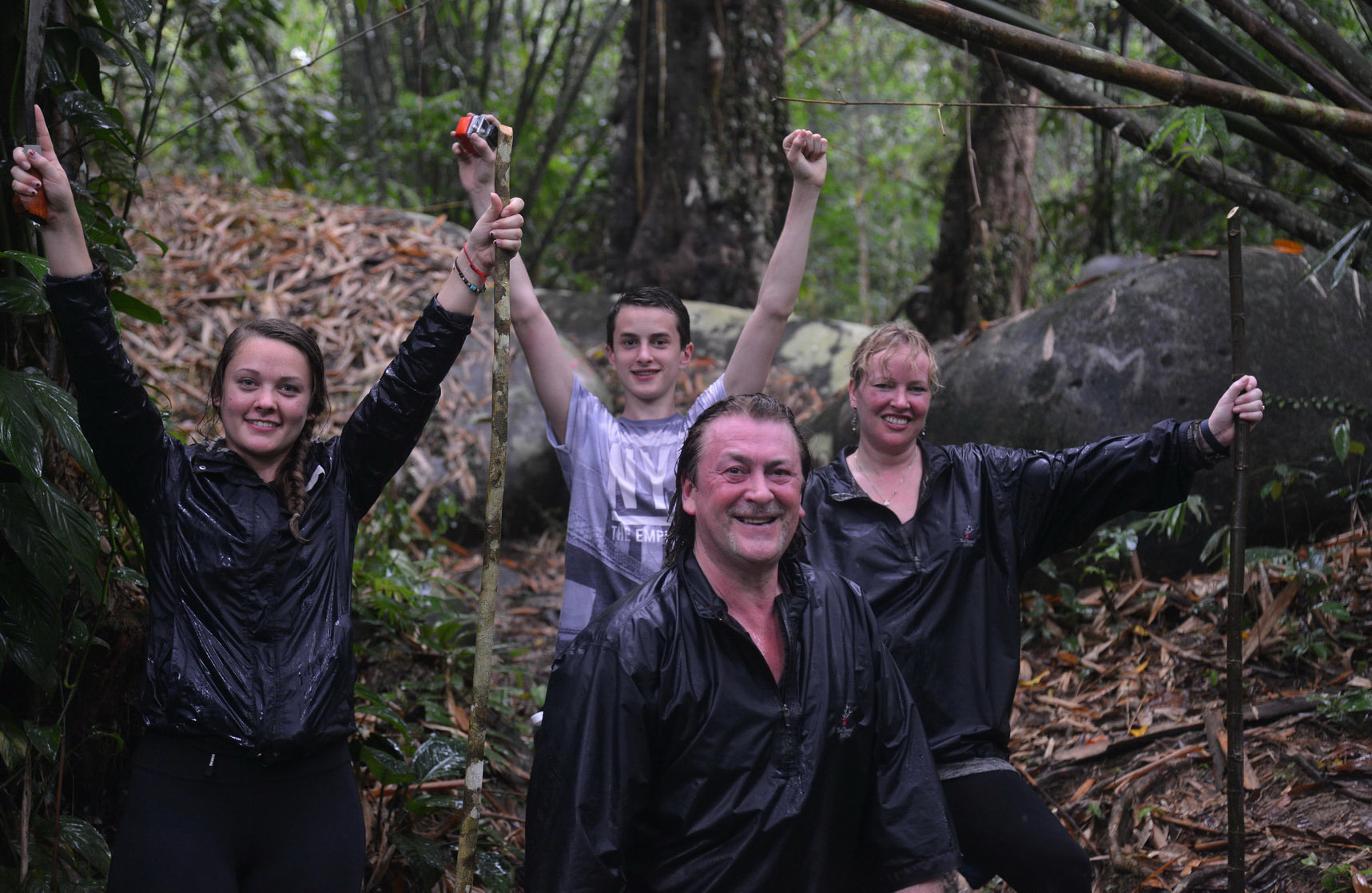 Words that can strike terror into the bravest of souls, especially if you're on the other side of the planet and have also had a luggage meltdown.
Welcome to Singapore!
I was on a family trip of a lifetime to the mystical and steamy Far East, a trip where we would not only catch up with our much- missed daughter Lauren but gaze upon some of the world's greatest sights and wildlife.
But not only did I arrive at the hotel with someone else's luggage – which had me traipsing back to Changi International Airport only to discover mine had never even left London – I was now being told that the hotel computer had said no to my credit card.
And to cap it all off when I phoned the credit card company's emergency number I was coldly informed by a robot that the customer service department was only open Monday to Friday . . . and this was Saturday!
As regular readers will know Clan Macleod holidays, whether in Millport or Sub-Saharan Africa, never quite go to plan.
Having said that, Singapore didn't disappoint.
Forget New York, forget London, forget Tokyo – Singapore is the place!
It's alive, it's buzzing – and it's very, very wealthy.
Don't chew chewing gum though(it's banned) or drop litter, or you could find yourself being severely punished by cleaning the streets.
But despite the many other delights this heat-baked archipelago has to offer, they are but nothing compared to the real jungle deal of Kuching and Borneo.
First impressions on arrival, especially after the glittering sterility of Singapore, can leave you a bit deflated.
Cracked pavements, clapped-out cars, corrugated shops and litter everywhere.
But don't be put off.
Night and day it may be to Singapore but this place has an appeal and charm all of its own and views that make it a jaw dropping tropical paradise.
Monkeying around at the Semenggoh Nature Reserve with endangered Orangutans was like something out of the Jungle Book! Unforgettable and a total joy.
But the best, most enjoyable trip by a bamboo strip was the full-on adventure we had in the dark and steaming jungles of Borneo.
Birds' nest soup, market stalls with vegetables and fruit we had never seen, caving in the Fairy Cave, tarantulas, foot-long deadly centipedes, snakes and bats.
Then we visited a tribal hall to look at the collection of misbegotten enemy skulls.
Finally , with our guide James Handfield-Jones of Kuching Caves, we headed in the headed into the jungle for an energy-sapping three-hour trek round the mountain to the border of Indonesia and back.
Absolutely brilliant, hidden dangers round every corner.
The rain poured and the mud thickened and we loved every second of it.
Mind you, my heart nearly stopped when a hunter appeared from nowhere carrying a rifle. For a millisecond I thought my head would soon be swinging from his rafters! He was out hunting squirrels.
Nuts to that!
I'm not a celebrity, and even if I was this is definitely a place NOT to get me out of! We loved it and can't wait to return.
Ooobedoo! I wanna be like you-oo-oo!
---
READ MORE
Donald MacLeod remembers Prince's impromptu gig at The Garage in Glasgow
Lorraine Kelly gets up close and personal with gorillas on trip to Uganda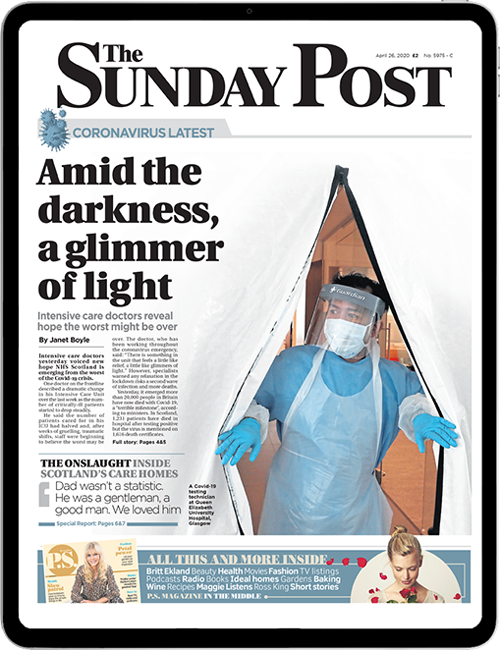 Enjoy the convenience of having The Sunday Post delivered as a digital ePaper straight to your smartphone, tablet or computer.
Subscribe for only £5.49 a month and enjoy all the benefits of the printed paper as a digital replica.
Subscribe