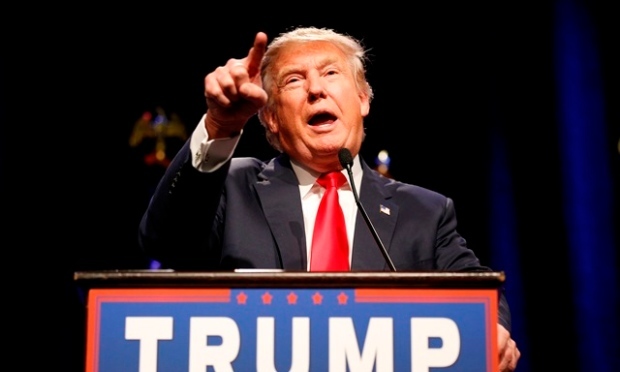 Given the worldwide condemnation and global fury his latest racist outburst received you would certainly think so.
And you would be wrong!
He is currently streets ahead of the other, less offensive, Republican nominees. He is still very much in with a chance.
He is not what many believe a stupid or ignorant man. He is a highly intelligent, highly motivated self-made multi-billionaire who knows exactly what he's saying and more importantly when to say it.
He is the one, not Obama or Clinton, who is now calling the shots and pulling the media trigger. And as we recoil in horror over his latest offending salvo he edges ever closer to becoming the most powerful – and most dangerous –man in the world.
As with France's far-right National Front, playing the race card against all Muslims when he did was proof he knew exactly what he was doing.
Like it or lump it, his hair-raising racist gamble has paid off. His poll lead has increased.
When he opens his mouth we swallow his bile. We stamp our feet, we petition and march in protest, we strip him of awards and degrees, we remove him from ambassadorial rolls.
We react just as he knew we would, caring not a jot about what we think because we're small fry and he is playing with the big boys for bigger stakes – the presidency.
And sadly, for the moment, with lack of a credible and galvanised opposition he is winning that race hands down.
In Europe, in America and here in the UK the far right is on the rise. Just as I predicted it would be back in January.
Every terrorist attack, every murder, every atrocity feeds this evil, rapacious machine.
America is now gripped with fear and suspicion after the terrorist slaughter in San Bernardino, making it easy ground for a calculated, divisive and determined individual like Trump.
After Charlie Hebdo and the recent Paris atrocities Marine Le Pen's National Front have swept through France like a virus.
Every European country affected by the migrant crisis has seen a phenomenal rise in hate crimes and racially motivated attacks against Muslims.
Walls of barbed wire are being rolled out across Europe as Trump would have border walls stretched across Mexico and fear of terror, attack and reprisals is being fed by the far right.
The UK hasn't been immune to the effects of this evil contagion, so let's not kid ourselves that it has.
Another petition to have gathered more than 450,000 signatures has been the campaign to stop all immigration and close the UK borders until ISIS have been defeated, but it is never mentioned.
The UK has also seen a rise in race hate crimes and support for the far right and I fear the elephant in the room will go on the rampage if there is ever another 7/7 bombing or beheading of an off-duty soldier.
One thing is for sure, though. If the terror attacks do continue and the far right starts to dominate the political landscape of Europe, the UK won't need an in/out European referendum because there won't be one left to join.
As for The Donald, we can only hope that the American electorate listen to this scary bald eagle, eventually see through his comb-over and scalp him at the ballot box.
If not, we could all be well and truly trumped.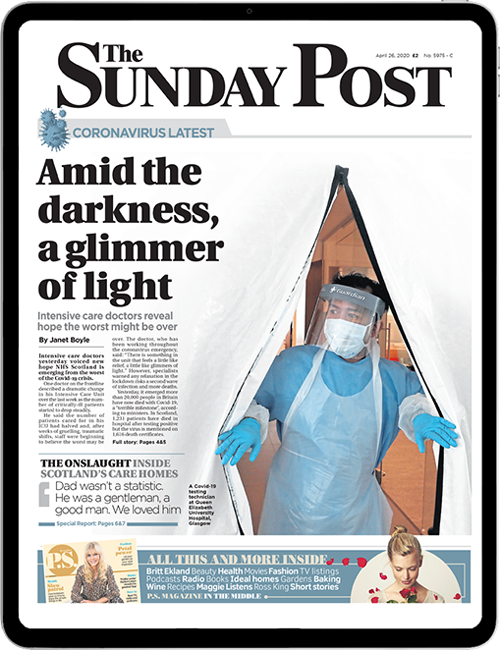 Enjoy the convenience of having The Sunday Post delivered as a digital ePaper straight to your smartphone, tablet or computer.
Subscribe for only £5.49 a month and enjoy all the benefits of the printed paper as a digital replica.
Subscribe