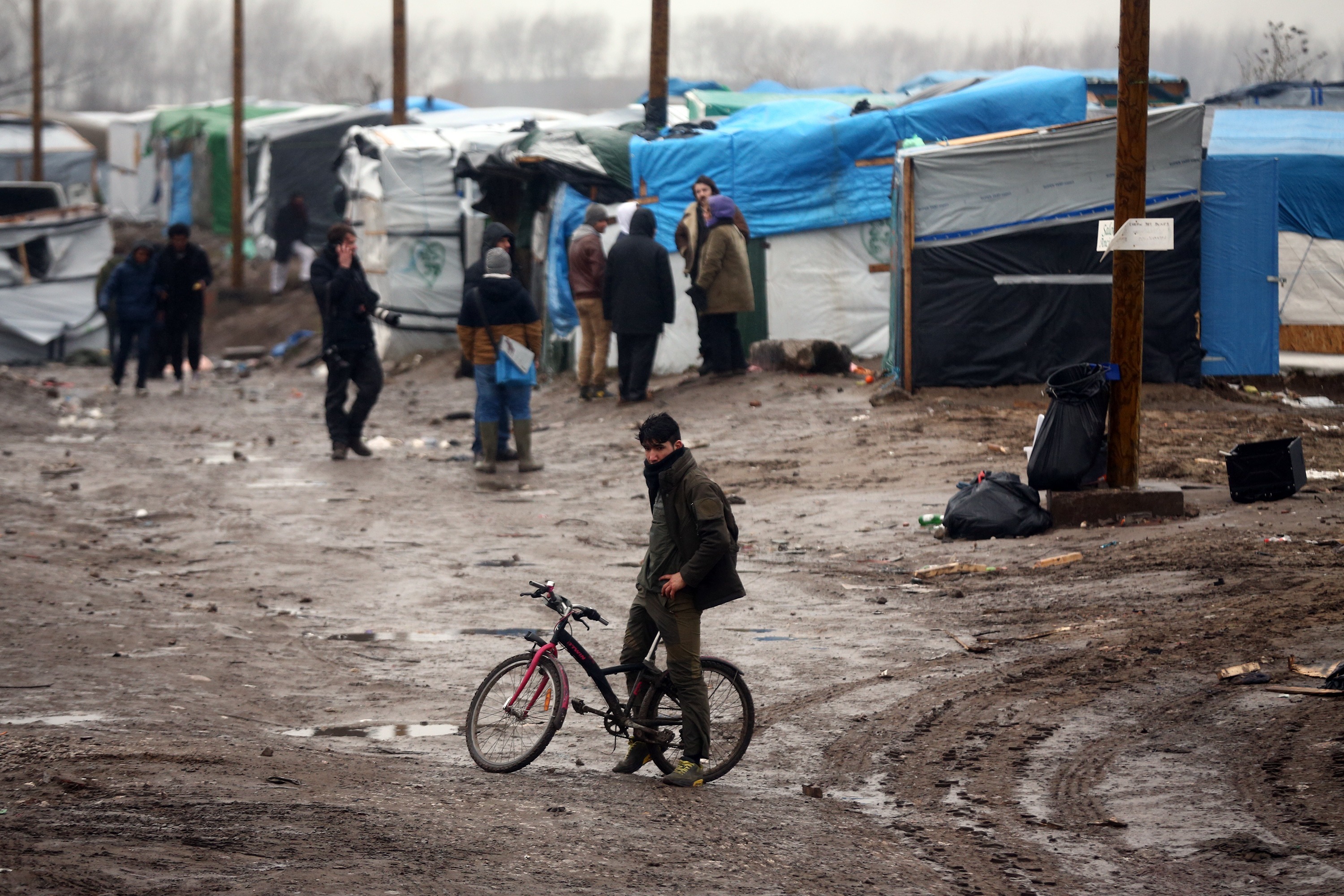 NEWS the UK is to fund the building of a one kilometre, four metre-high wall in Calais to secure our borders has been welcomed – by French bricklayers.
For others, The Great Wall Of Calais, as it has inevitably been dubbed, is another callous response from the UK and French Governments to Europe's migration crisis.
Coming just days after the French pledged to raze the notorious "Jungle" camp in Calais which houses more than 10,000 refugees determined to reach the UK, the adding of this wall to the miles of razor wire and security fencing already in place has been roundly criticised.
Richard Burnett, chief executive of the Road Haulage Association, said the plan was a poor use of taxpayer's money and argued the £2 million earmarked for the project should be spent on increasing police and security on approach roads to Calais instead.
Vikki Woodfine, of law firm DWK, said the wall was just a knee-jerk reaction.
The standard government's response to any humanitarian crisis nowadays is not to show humanity, but to stick their heads in the sand and build walls.
Miles of them!
Turkey plans to build an 800km wall to reinforce its border with Syria. Greece plans to extend their walls on the border with Turkey. Macedonia has erected two 30km lines of razor wire fence on its Greek border. Austria is building a 15km barrier with Slovenia,while Slovenia is planning to erect a border fence with Croatia. Hungary has sealed its border with Serbia and will extend its border fence with Romania.
Even Spain is building a wall around its tiny North African territories of Cueta and Mellila.
So much for Europe's free movement of people!
The Schengen zone will soon only be passable if you take a ladder, wire cutters and a length of rope.
And we now have chief mischief maker, the divisive US Republican presidential candidate and the world's leading trumpeter of wall-building, Donald Trump.
He is still insisting that if he becomes President he will build a wall along America's 2000-mile border with Mexico to add to the hundreds of miles of razor wire already in place –and that Mexico will pay for it.
Something the Mexicans are understandably happy about!
Let's not forget Project Fear's ludicrous suggestion during the Scottish referendum debate that a wall would have to be built between Scotland and England if the former were to go it alone.
There is no getting away from them – walls are the new must-have for paranoid governments.
If in doubt, build a wall. Still unsure? Build it higher. Insecure? Build another! Feeling threatened? Add razor wire, electric fencing and a minefield.
But as the mass migration of people increases, becoming almost biblical in scale, there is no end to the refugees' suffering in sight.
I don't profess to know the answer to the crisis.
However, I do know building walls and rolling out miles of razor wire will only, as the chaos in Calais proves, make matters much worse.
As many a Berliner will tell you, divisive walls such as these take a lot longer to tear down than do to be put up.
It can take a generation for the trauma and mental scars to heal. Sometimes longer!
But let's face it, listening to advice and learning from past mistakes is not something our government indeed, any government, is good at.
The walls will continue to go up for years to come before they ever come tumbling down.
I just wish the eggheads of the wall-loving Humpty Dumpty's were cracked together, preferably by having them thrown from the top off the damn things . . .
---
READ MORE
Donald MacLeod: It's so good to see the big boys face such taxing times
UK-French meeting in Calais to discuss care of unaccompanied migrant children