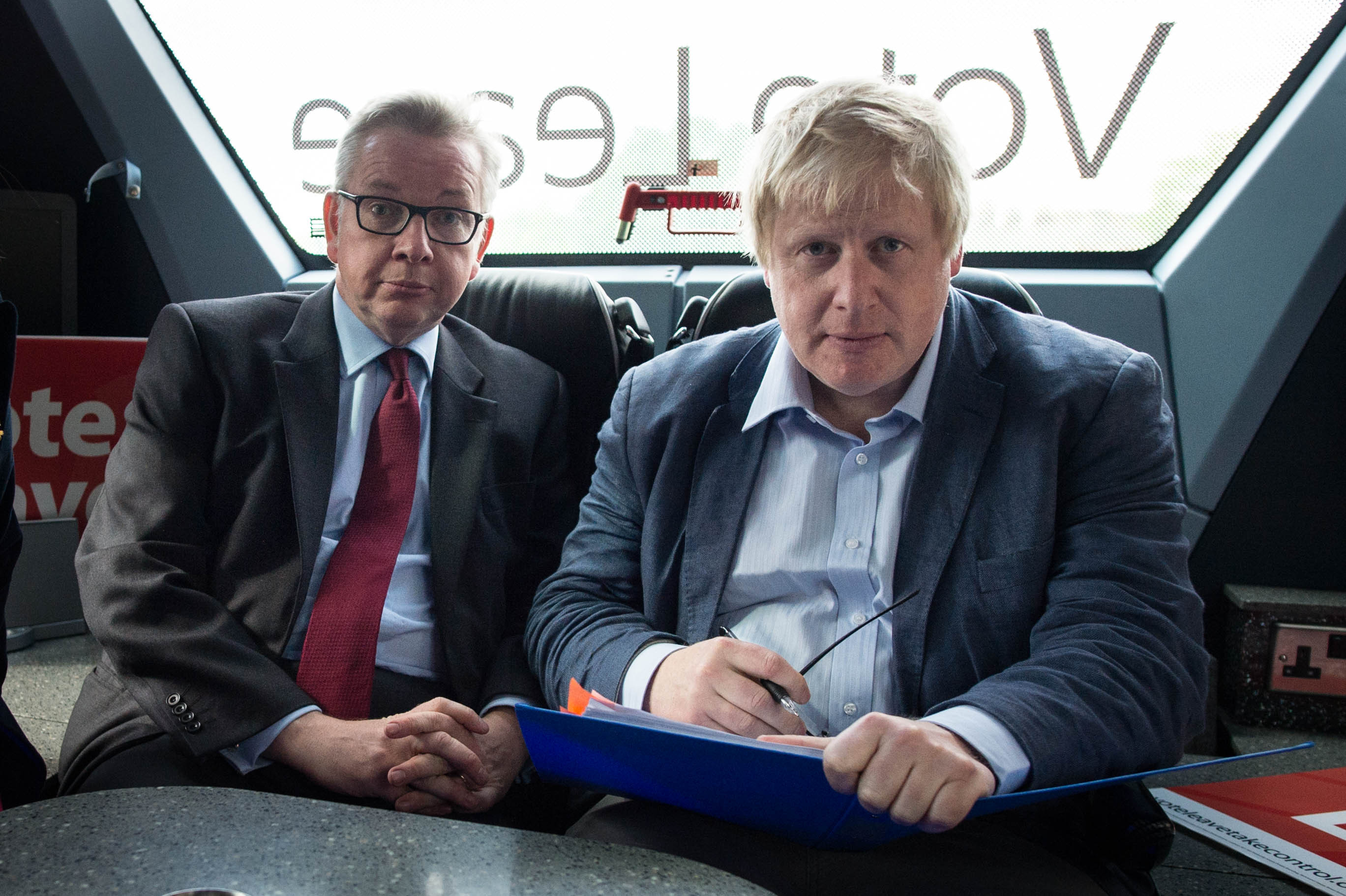 WHAT an astonishing and shocking couple of weeks it has been.
The UK votes to leave the EU.
The losing PM David "Chamberlain" Cameron then decides that he must now leave.
Labour MPs then leave their leader Jeremy Corbyn who stubbornly refuses to leave – a decision that leaves the Labour Party in complete disarray.
Nicola Sturgeon and her emboldened SNP then declare their intention to leave the UK if the UK leaves the EU. The same for many in Northern Ireland.
All this leaves many NO voters struggling to find a good reason why they wouldn't now vote YES in another indyref!
Our FM then leaves Brussels with a big rubber ear and the inside of a polo mint for having the temerity to ask that we join their private club.
Confused? I am.
As if all that wasn't bad enough, we then had the unedifying and very public humiliation of the Brexiteer's champion Boris Johnson by his two-faced chum, Michael Gove.
It was a loathsome, self-serving act of betrayal that not only scuppered BJ's chances of ever becoming PM, but one that left the millions of Leave voters without their chosen leader.
Gove has no chance now of ever being PM. He has not only wrecked Boris's chances but his own.
Nigel Farage, as you would expect, wasted no time in rubbing the MEPs' elite Euro noses in it, telling them that most of them had never had a proper job in their lives.
Of course they didn't listen – but unless they change their ways the EU is undoubtedly doomed.
The discontented and disenfranchised millions of citizens across the EU who now want change and are emboldened by the UK's decision to leave want to exercise their democratic right to do the same.
It's a deepening crisis for both Brussels and Europe, make no mistake. One that can and should be avoided at all costs.
Having said that, I'm a very proud Scot, but I am still a democrat and I believe wholeheartedly in the rule of law and the democratic process.
So quite why we would want to join this rotten and corrupt cabal beats me. They are so obviously nothing more than elitist, spoilt bullies.
Cameron rightly stood down as PM after he lost the vote. Alex Salmond did the same after losing the last Scottish Referendum. So why hasn't EU commission President Juan Claude Junker and the European Council President Donald Tusk also fallen on their biros for failing to keep the UK in the EU?
They should go immediately, as should all the other self-serving Euro lemmings who are full of their own self importance and living in Brussels' bubble-wrapped denial.
When Project Fear's lies have been exposed, when the Tories finally decide who should become the new undemocratically elected PM of the UK, when the economy and financial markets have settled down, then I reckon so will   Europe.
And unless the EU are complete bonkers I believe they will put a new face-saving deal on the table for the new Tory leader to lap up and sell to the electorate – both here and abroad and, more importantly, without the need for another referendum.
No reason then for the UK to leave Europe, and no reason for Scotland to leave the UK.
Come to think of it, this was probably their plan all along!
---
READ MORE
Consumer confidence plummets in Brexit aftermath, report warns