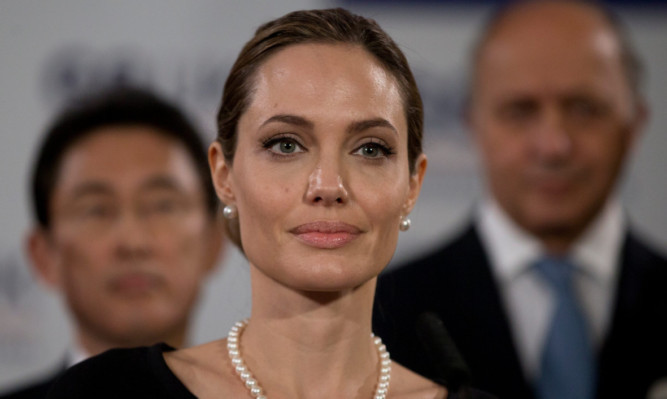 Angelina Jolie's decision to have a double mastectomy is one of the bravest things I have ever heard.
The 37-year-old actress, dubbed "the most beautiful woman in the world", made her choice for the sake of her six children after genetic screening revealed she carries the faulty BRCA1 gene.
It means she has an 87% chance of developing breast and ovarian cancer.
Angelina's own mother Marcheline died at the age of 56 from the disease, leaving her daughter heartbroken.
"I have missed her from that day and I still miss her," she said last week.
"I don't want my children to go through that pain."
So she underwent surgery to remove both her breasts and is later expected to have a hysterectomy to remove her womb and ovaries.
Her partner Brad Pitt last week paid tribute to her courage.
"I find Angie's choice as well as so many others like her absolutely heroic," he said, "All I want is for her to have a long and healthy life with myself and our children.
"This is a happy day for our family."
Is there a more loving thing which any mother could do for her kids? I doubt it.
It's only when you lose a parent that you fully understand the big gap left in your life.
Angelina, whose children Maddox, Pax, Zahara, Shiloh, Knox and Vivienne, are aged from 11 years down to the four-year-old twins, has said: "I will never be as good a mum as my mother was. She was grace incarnate generous and loving."
Clearly Angelina's decisions to adopt three children and work to campaign for better conditions for children in the Congo and other deprived areas stems from the example set by the gentle Marcheline, nicknamed "Marshmallow" by her kids because she was so soft and giving.
There is sadly no guarantee that the radical surgery Angelina has gone through will spare the actress from cancer. But genetic screening gave her a fighting chance.
Around 100 women a month in Britain have a double mastectomy op similar to that which Angelina has had, because they too have inherited this dangerous family legacy.
Scientific breakthroughs in recent years offer hope to thousands of people.
We are privileged to live in an age where the boundaries of knowledge are being pushed back all the time to give us the chance of living longer, healthier lives.
It's the duty of every parent to take advantage of this.
And it's brave of celebrities to speak out and share their experiences with us.
"Surgery hasn't made me feel less of a woman," said Angelina.
Nor should it. You are a strong, loving and incredible woman, Angelina not because of how you look, but because, as a mother, you've done the instinctive thing and put your family first.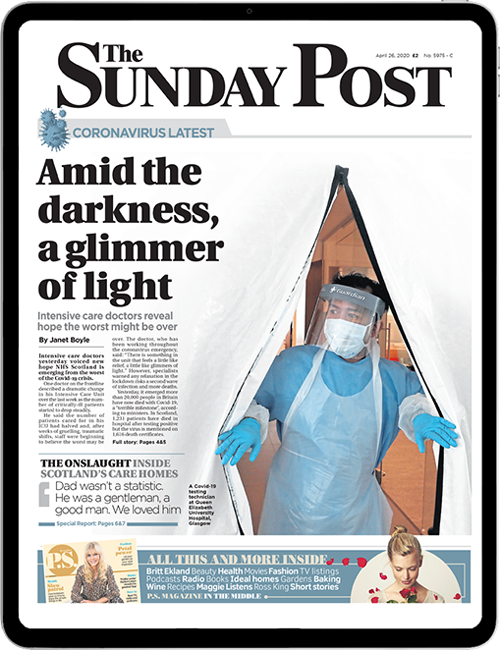 Enjoy the convenience of having The Sunday Post delivered as a digital ePaper straight to your smartphone, tablet or computer.
Subscribe for only £5.49 a month and enjoy all the benefits of the printed paper as a digital replica.
Subscribe