Turkey has summoned the Danish ambassador and accused Denmark of endorsing a "hate crime" after an anti-Islam activist burned two copies of Islam's holy book in a solitary protest in Copenhagen.
Rasmus Paludan, a far-right activist who holds Danish and Swedish citizenship, had already infuriated Turkey by staging a Koran-burning protest in Sweden on January 21.
On Friday, he replicated the stunt in front of a mosque, as well as the Turkish embassy in Copenhagen, and vowed to continue every Friday until Sweden is admitted into Nato.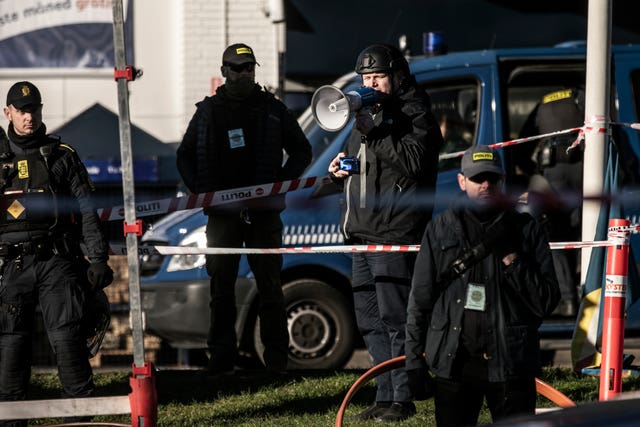 Sweden and neighbouring Finland are seeking to join the military alliance amid the war in Ukraine, in a historic departure from their non-aligned policies, but their accession requires approval from all Nato members, and Turkey has indicated it will block Sweden's bid — in part due to Mr Paludan's initial stunt.
Even before that, Ankara was pressing the two countries to crack down on Kurdish militants and other groups it considers terrorists.
Turkey's state-run Anadolu Agency said the Danish ambassador was summoned to the Turkish Foreign Ministry where Turkish officials "strongly condemned the permission given for this provocative act which clearly constitutes a hate crime".
The ambassador was told that "Denmark's attitude is unacceptable" and Turkey expected the permission to be revoked, according to Anadolu.
Turkey's Foreign Ministry later issued a statement calling Mr Paludan an "Islam-hating charlatan" and condemning the fact he was allowed to stage the demonstration.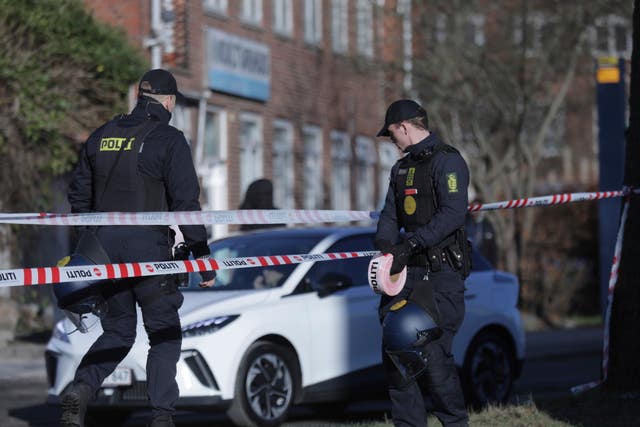 "Showing tolerance toward such heinous acts that offend the sensitivities of millions of people living in Europe threatens the practice of peaceful co-existence and provokes racist, xenophobic and anti-Muslim attacks," the ministry said.
Danish foreign minister Lars Lokke Rasmussen told Danish media that the incident would not change Denmark's "good relationship" with Turkey, adding that Copenhagen intended to talk to Ankara about Denmark's laws upholding freedoms.
"Our task now is to talk to Turkey about how the conditions are in Denmark with our open democracy, and that there is a difference between Denmark as a country — and our people as such — and then about individual people who have strongly divergent views," he said.
After Mr Paludan's action in Sweden last week, Turkish President Recep Tayyip Erdogan warned Stockholm not to expect support for its Nato bid. Turkey also indefinitely postponed a key meeting in Brussels that would have discussed Sweden and Finland's membership.
On Friday, Mr Paludan first burned a copy of the Muslim holy book outside a mosque in Copenhagen. Loud music blared from the mosque as he spoke, in an apparent attempt to drown his words.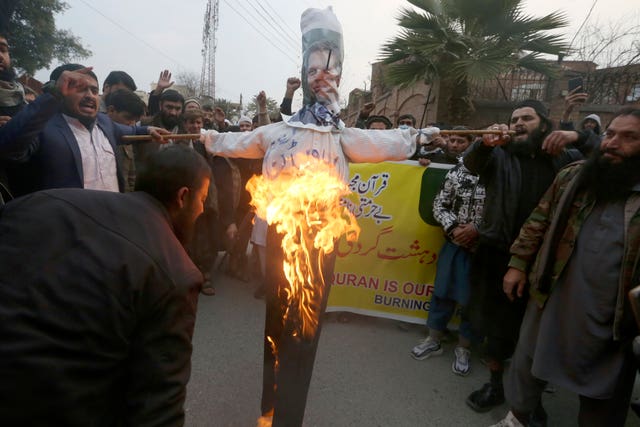 "This mosque has no place in Denmark," he said in a live broadcast on his Facebook page, wearing a protective helmet and surrounded by riot police.
The activist, who has police protection, was then driven away in a police car.
Later, in front of the Turkish embassy, he said over a loudhailer: "Once he (Erdogan) has let Sweden into Nato, I promise that I will not burn the Koran outside the Turkish embassy. Otherwise, I will do so every Friday at 2pm."
A lawyer, Mr Paludan established far-right parties in Sweden and Denmark that have failed to win any seats in national, regional or municipal elections. In last year's parliamentary election in Sweden, his party received just 156 votes nationwide.
On Friday, protests were held in several predominantly Muslim countries to denounce his protest in Sweden and a similar incident in the Netherlands.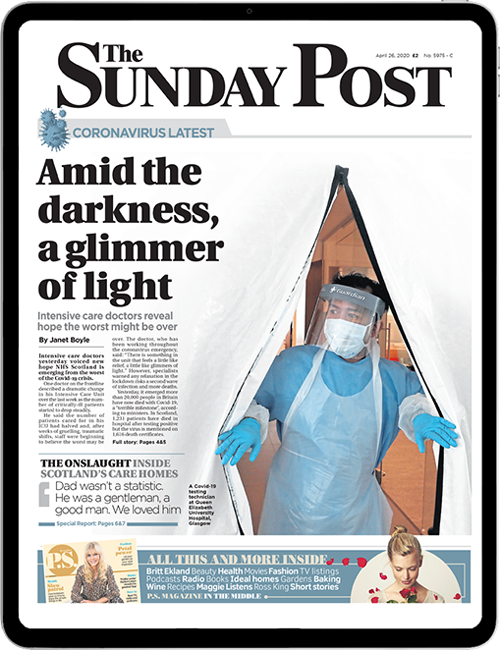 Enjoy the convenience of having The Sunday Post delivered as a digital ePaper straight to your smartphone, tablet or computer.
Subscribe for only £5.49 a month and enjoy all the benefits of the printed paper as a digital replica.
Subscribe