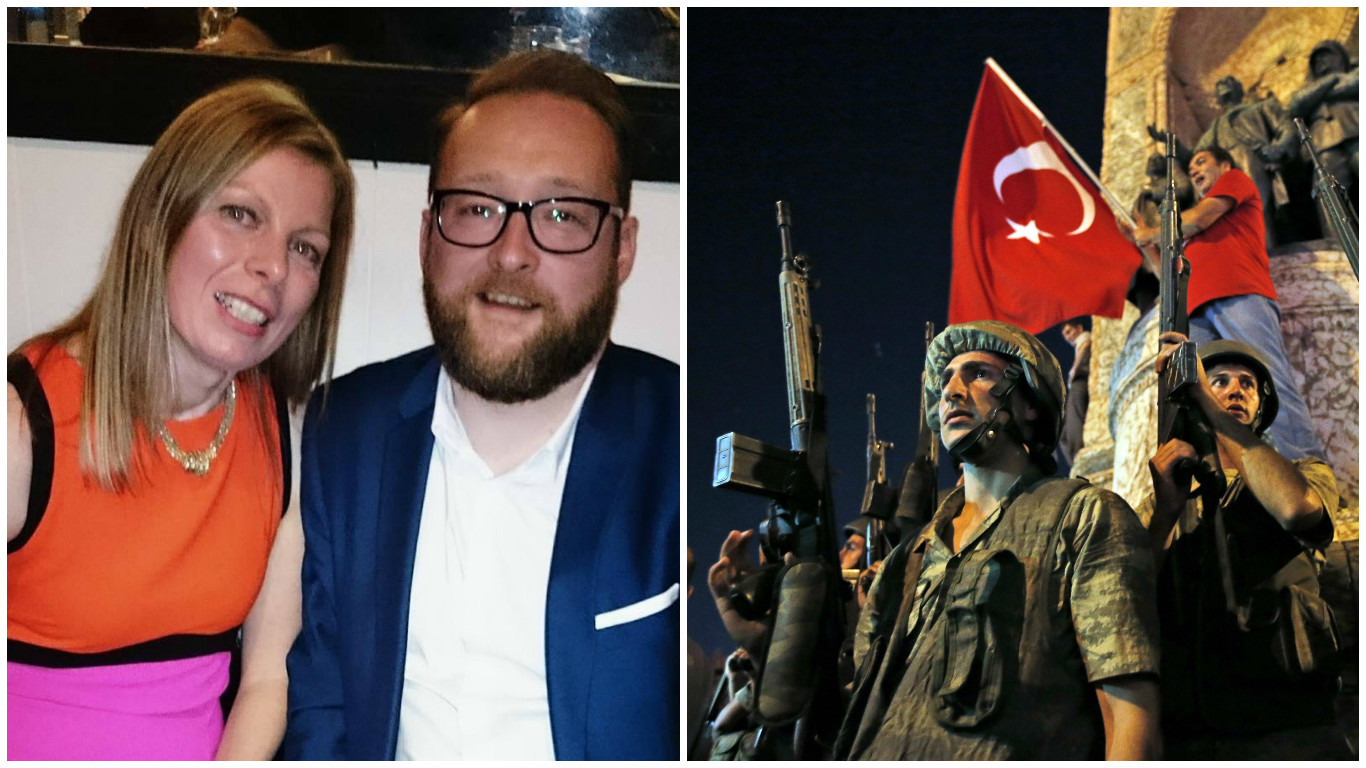 A FATHER has described how he and his family hid in the room of their hotel in Turkey as a military coup wreaked havoc around them.
Mike Dignan said he was woken at 4am when he heard two military helicopters roaring through the sky above the popular Mediterranean  resort of Marmaris.
For two hours Mike, his wife Sarah and their children lay low together in the same room as the sound of machinegun-fire rang out.
As they struggled to find out what was happening, rebel soldiers stormed the hotel next door in search of Turkey's president Recep Tayyip Erdogan, who was enjoying his summer holiday in the town.
However, police loyal to the president retaliated, leading to a gunfight between the two sides.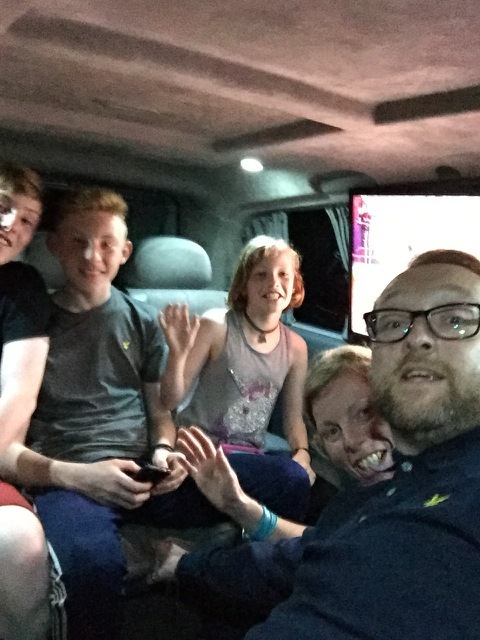 The battle only ended when the dissident troops realised the president had fled to another part of the country.
Mike, from Rosyth, said it was the scariest night of his life, adding: "I was woken up by an almighty rumble. I thought there were tanks.
"It turned out it was military helicopters. They are black so we could barely see them in the darkness.
"They were shining a light into the hotel next door. We started hearing small gunfire. It was the odd shot and then it became more fierce. Police started firing at the helicopters. Then the helicopters started firing back. We shut ourselves in the bedroom.
"We heard shouting and people running around outside our complex, some past our door. Soldiers were trying to get in the hotel next door to get Erdogan and the police were fighting back."
Mike said the helicopters left but then came back around 45 minutes later and the shouting outside started all over again. He thought the aircraft had come back to collect the rebel troops after discovering the president had fled.
Things eventually went quiet around 6am.
IT worker Mike, 40, and bakery worker Sarah, 39, were almost two weeks into their £2300 holiday  when the coup was launched on Friday night.
Mike said they desperately tried to stay calm in front of their children Calum, 15, and nine-year-old Chloe during the ordeal.
However, they didn't have to worry about son Ryan, 16, as he slept through it.
The family were staying at the Grand Yazıcı Club Turban. It's next door to the Grand Yazici Mares Hotel where Erdogan is thought to have been staying when the coup began.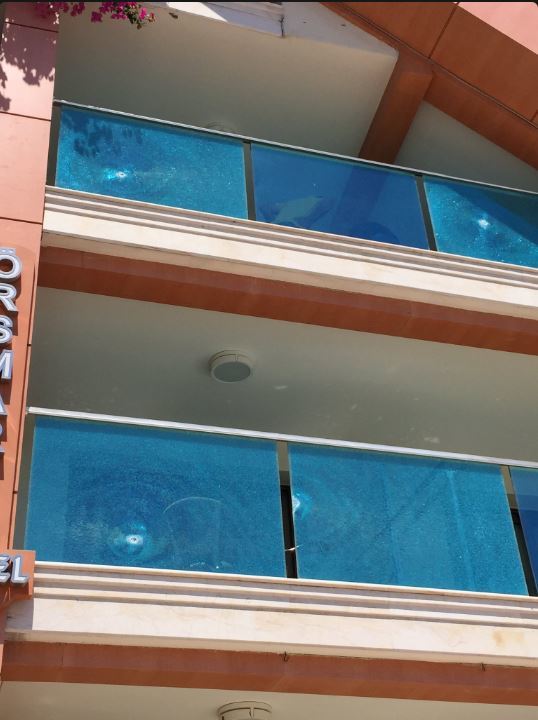 Speaking to reporters in Istanbul yesterday, Erdogan said he had returned to Istanbul from Marmaris.
Some 2839 soldiers, including high-ranking officers, have been arrested over the attempted coup.
During the violence 161 people were killed and 1440 wounded across Turkey.
Explosions and gunfire were heard in Ankara, Istanbul and elsewhere overnight as thousands of Turks heeded Erdogan's call to rise up against the plotters.
Mike said he was "the most scared" he had ever been but said the whole experience felt "more surreal than anything else".
He said: "You see stuff like this on TV but when you're listening to it 200 yards away it's different. It felt like it was going on forever." He said the hotel was full of armed police when he eventually went down to reception in the morning but that he found their presence "more of a comfort".
He later discovered that another couple staying in the town had been forced to flee their room after a rebel soldier battered down their door. He said they jumped over their balcony to escape.
Fellow Scot Rhonda Jones was staying at the Golden Rock Beach Hotel in Marmaris, just 500 metres down the road from Mike's hotel.
She shared a video on social media yesterday that showed the chaos caused by the attempted coup. She also posted images of a bullet hole in one of the windows of her hotel.
Rhonda, who plays football for Rangers and has been capped 117 times by Scotland, described how "scared" she was while watching the attempted coup unfold.
Yesterday, Mike said guests were advised to stay at the hotel in the aftermath of the violence but added that things had returned to normality by the afternoon.
He said: "The pool is full and people are back on the beach. You wouldn't know anything had happened."
The family are due to fly home tomorrow but had the added headache of finding out the company they'd booked with – Lowcost Holidays – went bust on Friday.
Mike said: "At the moment we are just waiting to have it confirmed we are getting our flight home."
And he said the ordeal hadn't changed his view of the country.
He said: "We love Turkey and have been here three times. We have friends here. You'll never meet a more welcoming people."
---
READ MORE
UK will support Turkish government despite coup, says Boris Johnson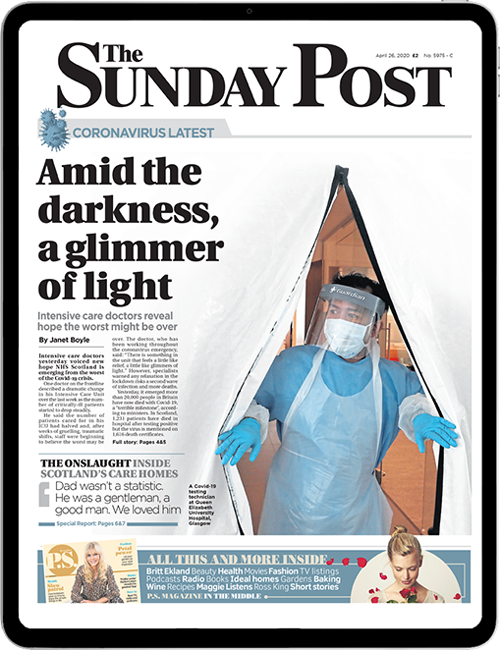 Enjoy the convenience of having The Sunday Post delivered as a digital ePaper straight to your smartphone, tablet or computer.
Subscribe for only £5.49 a month and enjoy all the benefits of the printed paper as a digital replica.
Subscribe