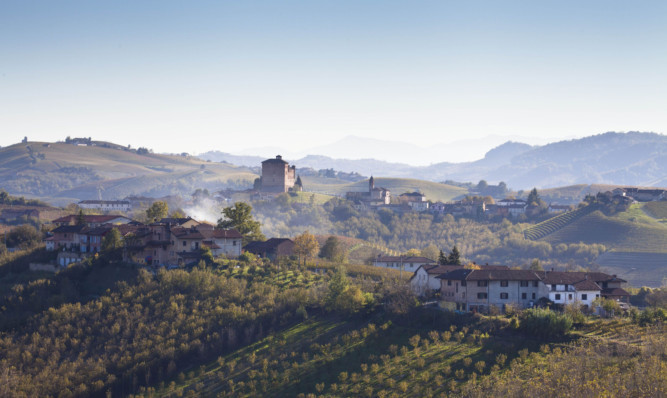 Love your food and wine? Like travelling to experience the very best of it?
Well, grab your diary and mark in a trip next autumn to Alba, a town in Piedmont, northern Italy (easyJet fly from Edinburgh to Milan, two hours away, for less than the price of a weekly shop).
Alba is famous for its unique white truffles and fabulous wine production.
And, trust me, you won't eat or drink better than in this magnificent part of Italy.
Alba has often been referred to as the 'City of 100 Towers', because there's way more to this beautiful part of Italy than being a gastronomic heaven. But more on that later…
Meanwhile, what you just need to know is that Alba is numero uno for foodies, courtesy of its truffles, dark chocolate and wine including the fabulous Barolo, the Rolls Royce of reds.
I visited in October last year to see for myself the famous Alba White Truffle Festival, and boy, oh boy, what a wonderful experience. For six weeks, Alba is packed with food and wine exhibitions, folklore spectacles, cultural events and many international guests. There are food demonstrations, parades and music everywhere a true festival atmosphere. Top chefs and gourmets from all over the world are here and the atmosphere is buzzing.
In 2015, it runs from October 11 to November 15.
Forgetting your palate for a minute, Alba has other attractions, like the brick expanse of Piazza Risorgimento, where you'll find the city's 14th Century brick cathedral, flanked by a 13th Century bell tower. The place is also groaning with beautiful shops from the 19th Century and architecture dating back to 1512.
The landscape is mainly characterised by its beautiful vineyards. Some of the most renowned wines in the world are produced from the grapes cultivated here: the deep, robust Barolo and Barbaresco, the younger Barbera or the sparkling Moscato.
If you're looking for a good vineyard to visit with an impressive visitor centre, Ceretto 20 minutes away from Alba offers tastings for 10 euros. Book ahead by emailing cereeo@ceretto.comAround Alba is also where you can try the white truffle the 'warty' nugget of deliciousness that finds its way on to the most refined tables around the world for exorbitant money. Other wonderful local produce includes cheese, salami, perfumed Roero peaches and superb quality hazelnuts.
Chocolates and patisseries are also excellent and none more so than at Marco Barbero in nearby Cherasco. This wonderful confectionery dates back to 1881 and the antique shop still sells the most fabulous hand-made sweets to this day. Its trademark is Cherasco's Kisses, made from hazelnut splinters and dark chocolate.
While in this town, make sure to visit the terrific new restaurant, Pane e Vino. The local delicacy is snails in garlic and you won't find them better cooked than here. Visit trattoriapaneevino.com for more information
I stayed in two hotels while in the region and I'd recommend them both. I first lay my head in Il Boscareto Resort and Spa, close to Alba 38 gorgeous rooms and suites, a fabulous spa, food to die for and walls literally covered with silk! There was also an amazing view over the vineyards and hilltop bell towers. The best news if you have a special birthday or anniversary imminent is that, compared with other establishments of this calibre, it is a genuine bargain. You can stay here for 330 euros for a double, including a breakfast that will keep you going all day.
Contrast that with what you'd pay in the UK and it's a steal. Not that I'm saying it's cheap, but for a truly special occasion, in terms of value for money, this is the real deal.
The Michelin-starred La Rei Ristorante is fabulous. Executive Chef Pasquale Laera from Puglia puts together a stunning menu featuring the best cuisine from southern Italy. Expect foie gras, pigeon, bass, wonderfully inventive dishes and of course, in season, truffles.
From there I moved to Agriturismo Feliciana a superb working farm in gorgeous mountain scenery. Twelve beautifully appointed rooms and seven suites, antique-strewn public rooms, a swimming pool and superbly welcoming staff who home-bake every morning for the magnificent breakfast spread. All in all, this is a wee gem. Rooms from just 120 euros. See www.feliciana.it.
While here you can explore the hinterland of the lower Lake Garda, a good location if you're a golfer.
If you go in autumn you can enjoy truffle-hunting. I went out with Luca Aloi and his dog Willy, who produced three truffles in 20 minutes with a street value of around £750. Not a bad dog to have!
10 facts about truffles
The white truffle is found exclusively in this area of Italy as only it contains the right climate, trees, soil and ecosystem for the fungus to flourish.
There are black, red and white truffles. The white variety is considered the most delicately flavoured and the most highly prized (and expensive).
While the French say they hunt for truffles with pigs the Italians seriously doubt this as the dogs they use are trained for a over a year and you can't train pigs.
In this region you can go out with a truffle-hunter (or trifolao) and dog from September 21 to January 31. Trips cost 65 euros an hour on average and no, you don't take home the truffles!
The cost of truffles varies, like gold. Currently it is 90 euros for 50 grams that's £80 for 2oz.
You never cook with them as heating ruins the flavour. You shave or grate fresh truffles.
You can also buy them in salt, butter, oil, paste and so on. That's a cheaper but still great way to enjoy them.
Truffles rely on the roots of trees to grow.
Truffle-hunters must have a special permit for which they pay an annual fee currently 160 euros.
Truffles should be kept in the fridge once washed and stored in a sealed glass container. They only last a week and should be eaten as soon as possible.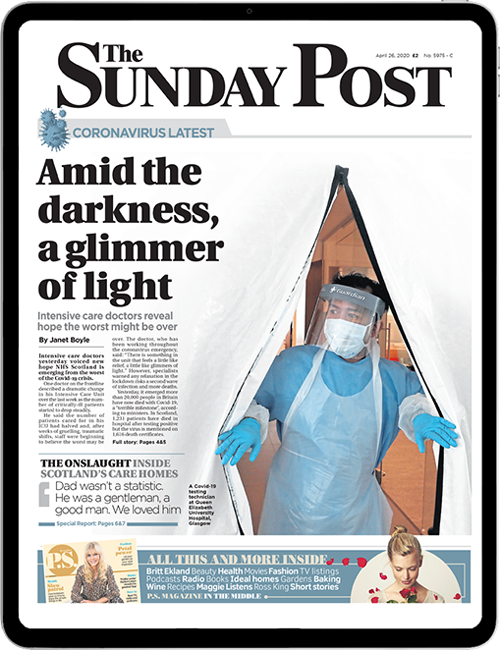 Enjoy the convenience of having The Sunday Post delivered as a digital ePaper straight to your smartphone, tablet or computer.
Subscribe for only £5.49 a month and enjoy all the benefits of the printed paper as a digital replica.
Subscribe