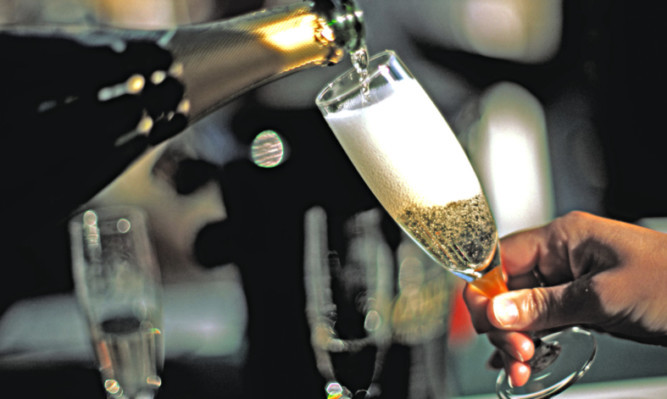 A tour of the Champagne region is educational, tasty and bubblylicious!
It was 11.45am and I was on my third champagne. But before you have me down as a raging alkie with expensive tastes, I assure you it was all in the name of research.
And they were small sampling tasters, not full glasses (although I admit I couldn't bring myself to do the traditional spitting out.)
I was in pernay, the home of champagne and a beautiful town of graceful streets and centuries-old mansions.
I was with a handful of wine journalists from five countries (yes, they all spat) and we had three days to explore the delights of this wonderful area and to learn more about my fave drink.
Most Champagne houses have public tours costing on average 15 euros.
Each offers something different Castellane has a museum of winemaking instruments, Mercier a giant oak barrel, Moet Chandon is perhaps the most elegant and all show you how Champagne is made.
After 45 minutes in the chalk-walled cellars where the wine is stored, you emerge to sample a glass or three.
You can also pick up a bottle at the end, though the best bargains are to be found at the small Champagne makers in the hills beyond.
There are more 15,000 growers in the region and 81,600 acres of vines which produces 305 million bottles a year in 250km of cellars.
We Brits are still the biggest foreign consumers by a long way, and the brand is strictly controlled and only if the sparkling wine has been grown within the region of Champagne can it be called such.
The appellation is guarded by the Comite de Champagne who regularly sue people who flaunt it, including the manufacturers of 'Champ Pagne' mineral water for cats and dogs, sold in Harrods!
There are dozens and dozens of champagne houses, but I'd recommend the following.
Mot & Chandon (moet.com), Mercier (champagnemercier.fr), De Castellane (castellane.com), Nicolas Feuillatte (nicolas-feuillatte.com) and De Telmont, Damery (champagne-de-telmont.com).
For a small family-run producer in the fabulous village of Hautvillers, Champagne G Tribaut (champagne.g.tribaut.com) where Valrie Tribaut speaks fluent English.
While in this beautiful part of France 1 hour 15 mins from Paris by train we stayed in the beautiful 5-star Relais & Chateaux Hotel, The Royal Champagne, (royalchampagne.com) reached by driving 15 minutes out of Epernay, through the aptly-named village of Dizy!
If you want a way more affordable suggestion, I can recommend the following guest house in Hautvillers.
The proprietors also own a couple of hectares of vines and are part of the co-operative Nicolas Feuillatte.
A glass of champagne is always offered to guests and a visit to Nicolas Feuillatte is free for people staying at the guest house.
It's called La Chevalee and is at 53 rue Henri Martin. See champagne-fedyk-chambres-hotes-hautvillers.com.
This being France, there are countless really good restaurants in the area.
I particularly enjoyed our set meal for under 20 euros in Le Theatre restaurant, 8 Place Mends France, and La Cave a Champagne, 16 rue Lon Gambetta. Hautvillers is a little gem of a hilltop village.
The abbey Saint Peter of Hautvillers was established back in 650. It's where the famous monk Dom Perignon started modern winemaking practices and the Monk lies buried in the abbey here.
As you stroll the narrow streets these days you'll see their tradition of wrought iron house signs.
Historically used to illustrate what the occupants did for a living, there are more than 140 of these attractive artefacts.
Additional links
Marne Tourist Board tourisme-en-champagne.com.
Regional Tourist Board champagne-ardenne-tourism.co.uk.
For facts and figures about champagne, the best source of info is the 'stats' section of the Comit Champagne's web site at champagne.fr/en/champagne-economy/key-market-statistics.
Air France offer a regular direct service from Edinburgh to Paris Charles de Gaulle from just £150 return including tax and charges. For more information or to book, visit airfrance.co.uk.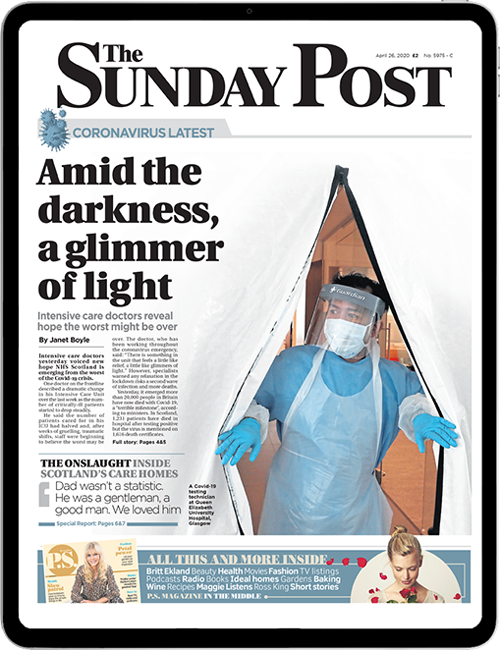 Enjoy the convenience of having The Sunday Post delivered as a digital ePaper straight to your smartphone, tablet or computer.
Subscribe for only £5.49 a month and enjoy all the benefits of the printed paper as a digital replica.
Subscribe