The founder of Suncity Group, once Macau's biggest organiser of casino junkets, has been jailed for 18 years after being convicted of operating illegal gaming activities, running a criminal organisation and numerous other charges.
Alvin Chau was arrested in November 2021 on a warrant based on accusations that he ran an illegal cross-border gambling syndicate with others.
Macau is the only place in China where casinos are legal, and junket operators such as Suncity were a key part of its gaming industry.
They helped facilitate gambling for high rollers outside the former Portuguese colony, including arranging travel services and extending credit for them.
Macau prosecutors accused Chau and some co-defendants of running a syndicate that caused a loss of about 1 billion US dollars (£817 million) in tax revenue to the city's government between 2013 and 2021. They were alleged to have made illegitimate profits through operating side-betting activities.
Chau faced nearly 290 charges in one of the gambling hub's biggest criminal cases in years.
In handing down the verdict, the judge noted that Chau's defence lawyer tried to prove his client had not participated in the side-betting activities but she concluded such operations would not have been possible without Chau's approval.
But she acquitted Chau of money laundering.
The court ordered Chau and some co-defendants to pay the government 830 million dollars (£678 million) and financially compensate various casino operators.
The junket sector slumped after Chau's arrest, with Suncity shutting its VIP rooms.
In January last year, Macau police also arrested Levo Chan, a former boss of another leading junket business, for allegedly running illegal gambling operations.
The casino hub is ramping up for a tourism and casino recovery after China eases its Covid-19 restrictions in recent weeks.
In 2022, its gambling revenues were halved to 5.3 billion dollars (£4.3 billion) from a year earlier.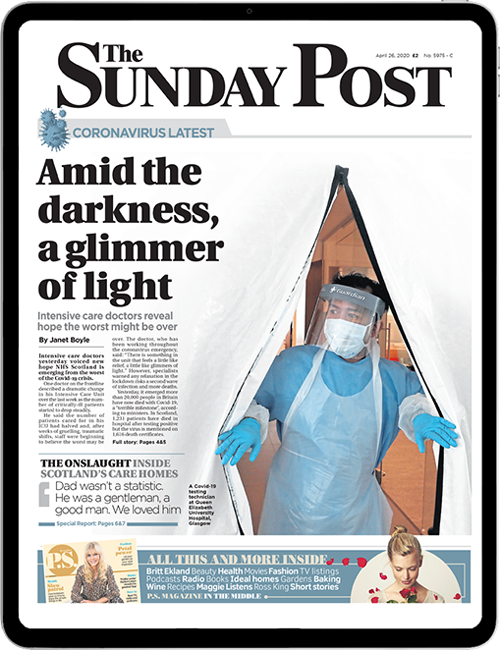 Enjoy the convenience of having The Sunday Post delivered as a digital ePaper straight to your smartphone, tablet or computer.
Subscribe for only £5.49 a month and enjoy all the benefits of the printed paper as a digital replica.
Subscribe