French President Emmanuel Macron and Spanish Prime Minister Pedro Sanchez have signed a friendship treaty in Barcelona to strengthen relations between the European neighbours – as both leaders faced protests on their home fronts.
The one-day summit came amid a day of widespread strikes on the other side of the Pyrenees against Mr Macron's bid to increase the minimum retirement age from 62 to 64.
Mr Sanchez, as host, had to endure a noisy rally by Catalan separatists near the meeting venue.
The Treaty of Barcelona signed by the leaders establishes working groups between their governments in a variety of areas.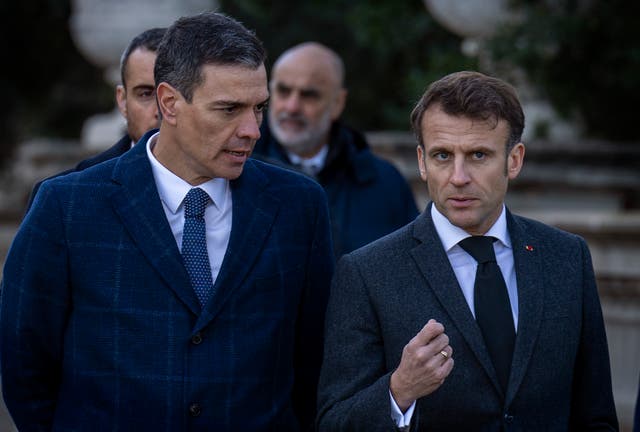 The leaders and several of their ministers discussed issues including energy, migration and support for Ukraine's war effort — all in line with finding common cause in steering European Union policy.
"We are not just reinforcing our countries, we are reinforcing Europe," Mr Sanchez said, calling the treaty "historic".
Both governments consider this a diplomatic bond of the highest order. Spain only has a similar treaty with Portugal; France has them with Germany and Italy.
The agreement comes with Mr Macron and Mr Sanchez seeking stronger positions inside the EU.
Mr Macron is profiling himself as the continent's leading politician to fill the void of former German chancellor Angela Merkel, while the equally pro-EU Mr Sanchez wants Spain to have a more influential role in Brussels following Britain's exit from the bloc.
After years of cordial but sometimes distant relations, France and Spain have grown closer recently.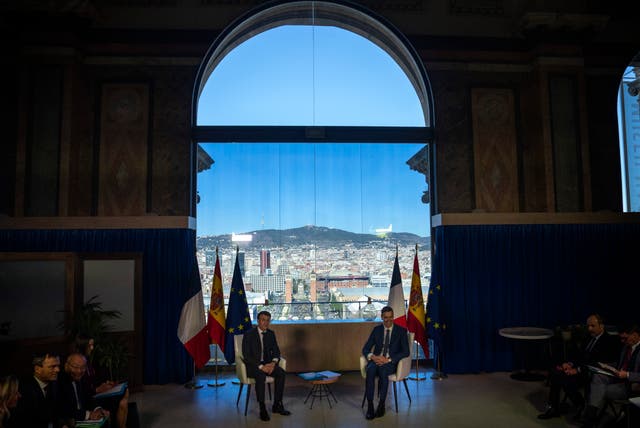 Spain, France and Portugal agreed late last year on a major undersea pipeline to transport hydrogen from the Iberian Peninsula to France and eventually the rest of Europe. The energy pipeline, dubbed H2Med, will run from Barcelona to Marseille.
Mr Macron and Mr Sanchez also both want the European energy market to be reformed to respond to the energy crisis provoked by Russia's invasion of Ukraine. Spain also hopes France could back its request for the EU to extend the permission granted last year for Spain and Portugal to apply special measures to lower energy prices, a plan which could serve as an inspiration for all of Europe.
"Both of our countries have presented our proposals (for energy market reforms), which I deem solid and detailed, and they both point in the same direction," Mr Sanchez said. "We are going to work together so that the market is reformed in the coming months."
The meeting was held in Catalonia's National Art Museum, perched atop the Montjuic hill overlooking Barcelona.
Several thousand Catalan separatists rallied along a wide promenade at the foot of the hill to try to energise their flagging movement to carve a new state out of the corner of north-east Spain bordering France.
The sound of distant jeers could be heard from afar as Mr Macron and Mr Sanchez reviewed Spanish soldiers before the national anthems were played on arrival. North of Barcelona, protesters disrupted traffic on a motorway. There was a brief scuffle between protestors and police in central Barcelona after the peaceful protest had dispersed. But the moments of tension were a far cry from the widespread and violent clashes seen in years past.
Mr Sanchez has spent quite a bit of political capital defusing the separatist movement, with pardons for imprisoned leaders of a failed 2017 secession bid and recent legal reforms. While that has succeeded in reducing tensions in Catalonia, there is still a hardcore group refusing to go away.
Catalonia's regional chief Pere Aragones greeted Mr Macron and Mr Sanchez outside the museum but then broke protocol by leaving before the group photo and anthems.
"There has been an attempt (by Mr Sanchez) to use today's summit to impose a false vision of the reality, to make it look like the political conflict between Catalonia and the Spanish state has been resolved," Mr Aragones said. "But nothing is farther from the truth."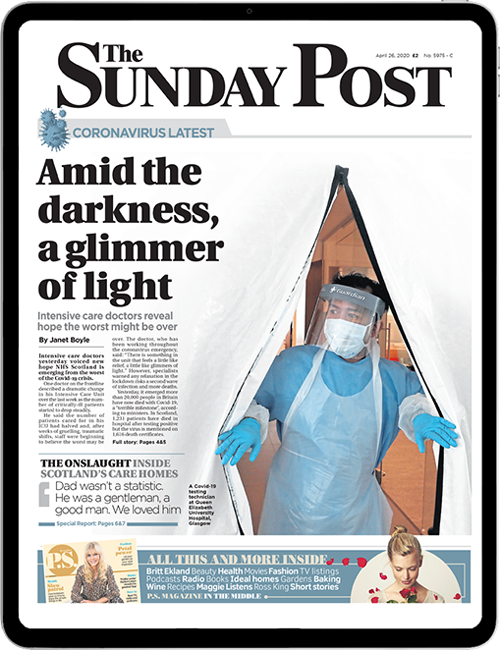 Enjoy the convenience of having The Sunday Post delivered as a digital ePaper straight to your smartphone, tablet or computer.
Subscribe for only £5.49 a month and enjoy all the benefits of the printed paper as a digital replica.
Subscribe