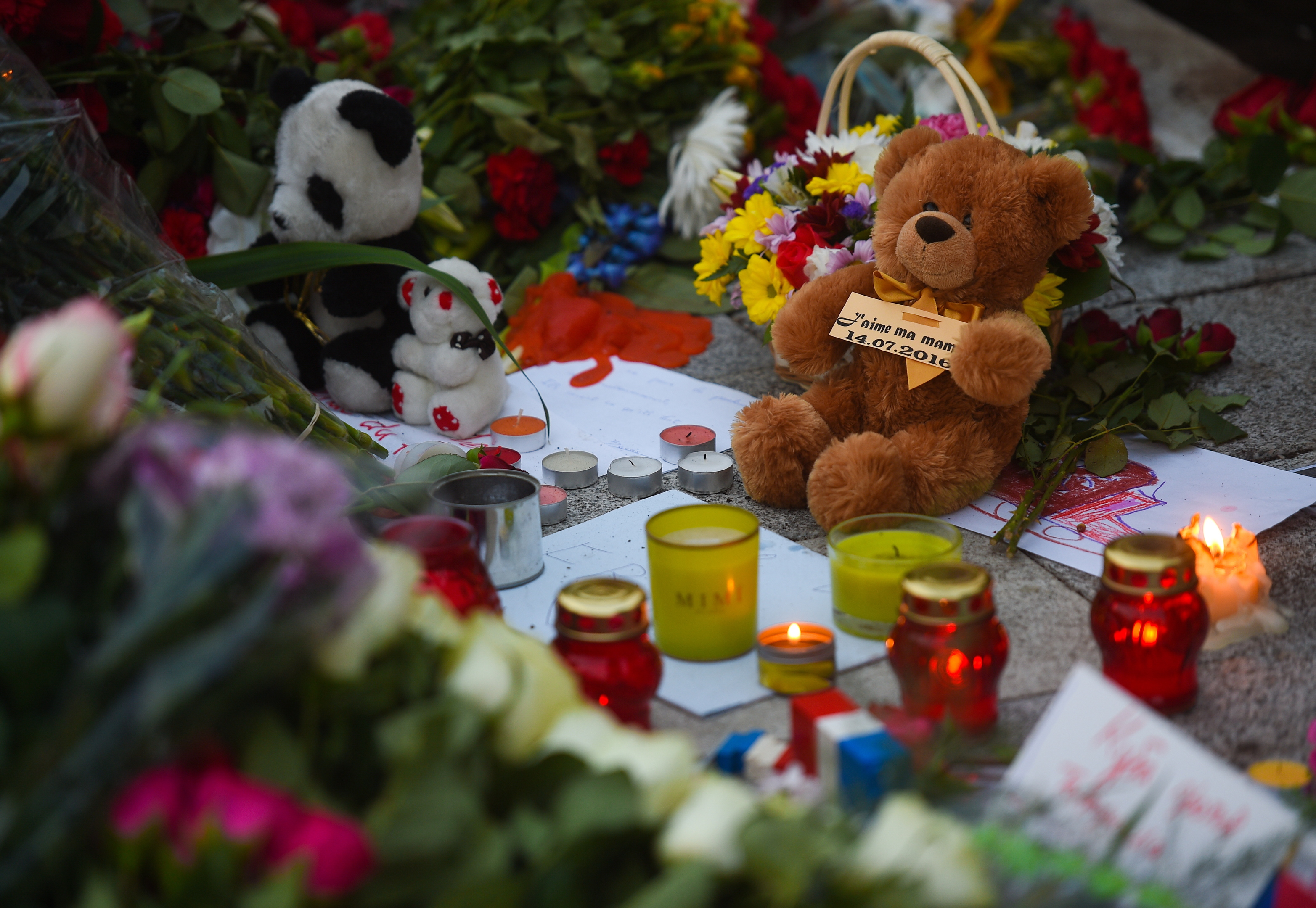 ISLAMIC STATE has claimed the lorry driver who massacred at least 84 people in Nice was "a soldier" who responded to calls to attack its enemies.
Five people have been arrested following the Bastille Day attack, which injured more than 200 people on the Promenade des Anglais.
Inquiries were continuing into whether 31-year-old driver Mohamed Bouhlel acted alone or had accomplices before he drove a 19-tonne hired truck at speed into scores of people before he was shot dead by police.
One IS source said yesterday the attacker had responded to calls "to target the citizens of coalition countries fighting the Islamic State".
The language used implied he may have acted independently and there was no evidence IS was involved in planning the atrocity.
The claims came as a clearer picture emerged about Bouhlel's personality.
His father Monthir, who had not seen his son for four years, said Bouhlel had undergone psychiatric treatment in the past and was unstable and sometimes violent.
He added: "He had some difficult times. I took him to a psychiatrist, he took his treatments and he said he had a serious illness."
Those comments were echoed by psychiatrist Chemceddine Hamouda who said Bouhlel had visited him in 2004 when he was 19 years old.
Dr Hamouda told how the teenager had admitted having problems at school and in his family life.
His diagnosis was Bouhlel was suffering from "the beginnings of psychosis".
It also emerged yesterday that while Bouhlel had no known links with terrorists, unlike those behind previous attacks
in Paris, he had been radicalised very recently.
Neighbours described him as withdrawn, saying he was "alone" and "silent", but said they did not believe he was involved with IS.
A cousin of Bouhlel's wife, Hajer Khalfallah, who had been subject to his domestic violence and was last week taken into custody for her own protection, insisted he was "not a Muslim".
Walid Hamou said: "Bouhlel was not religious. He did not go to the mosque, he did not pray, he did not observe Ramadan.
"He drank alcohol, ate pork and took drugs. This is all forbidden under Islam.
"He was not a Muslim. He beat his wife, my cousin, he was a nasty piece of work."
Speaking outside a high-rise block of flats where Bouhlel had previously lived with his wife and family, former friend Samiq, 19, who did not want to give his surname, also said the suspect was not a devout Muslim.
He added: "I never saw him going to the Mosque. He was not a Muslim. During Ramadan I saw him smoking.
"I never heard him speak about extremism, I cannot believe that he was a member of Islamic State."
He said people thought Bouhlel had psychological problems.
"He was a little bit crazy," he added, but the teenager admitted that he was shocked by what had happened.
It also emerged yesterday that Bouhlel had been given a suspended sentence in March following a violent altercation on the road.
His lawyer then, Corentin Delobel, said his client had appeared normal.
He added: "I could not say 'he is a terrorist, he's an Islamist, he's a radical'. It could have been you or me."
The apartment where Bouhlel is believed to have lived before the attack was a hive of activity as media from around the world descended on Route de Turin.
A view through the keyhole of the door to the flat showed the aftermath of a raid by police, with scattered belongings including a blanket, monitor and wicker chair on view.
Also visible in the open drawers were what appeared to be boxes of medication and a strip of tablets.
Meanwhile, officers carried out a raid at an address near Nice's main train station and made two arrests of people known to the killer. A third person was also arrested at an address in Nice earlier in the morning.
Investigators have reportedly been told by those under arrest that he recently brought up IS, and he had stopped drinking alcohol.
Interior Minister Bernard Cazeneuve insisted Bouhlel was not known to the security services, adding: "We are faced with a new type of attack."
The waterfront promenade in Nice re-opened at midday yesterday for the first time since Thursday's attack.
There was a visible security presence across the city with soldiers patrolling the streets.
Holidaymakers return home
THE devastating impact of the Nice atrocity was plain to see on the faces of passengers arriving back from the south of France yesterday.
One woman on the 2.20pm EasyJet flight broke down in tears as she was greeted by a man and two children.
Sobbing, she said: "It's so sad" over and over as the man comforted her.
Other passengers told how they'd cut their holidays short because of the terrible massacre.
One man, who asked not to be named, said: "Everyone is in a state of shock. We were staying in Saint Tropez and first heard about the terror attack on the news.
"It's so tragic – all those innocent people, families, kids, out watching fireworks and celebrating.
"There's a real sadness in the south of France.
"We've actually come home early.
"We did not feel we wanted to be on holiday after what had happened.
"It's too sad, and we did not feel safe."
Another traveller added: "We were at the Bastille celebrations in Cannes at the time of the attack.
"We found out when we got back to our hotel and spoke to a friend on the phone.
"The mood out there is solemn, but there's also a real sense of strength."
Iconic buildings around the globe were lit up in the colours of the French tricolour to show solidarity following the attack.
Famous landmarks including the London Eye, the Eiffel Tower and the Helmsley Building in New York City were illuminated in blue, white and red colours.
---
READ MORE
'Dozens dead' after lorry ploughs into Bastille Day crowd in Nice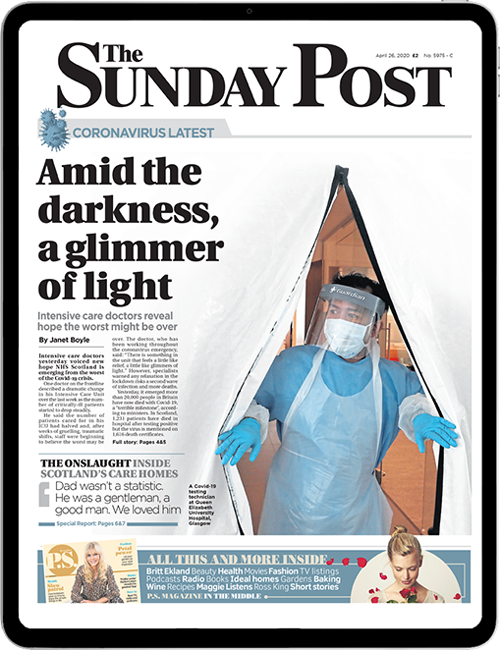 Enjoy the convenience of having The Sunday Post delivered as a digital ePaper straight to your smartphone, tablet or computer.
Subscribe for only £5.49 a month and enjoy all the benefits of the printed paper as a digital replica.
Subscribe