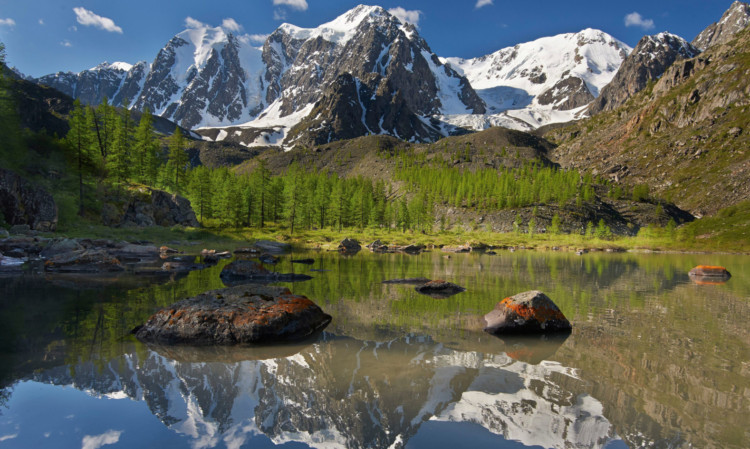 Snow joke Siberia is the next big thing for travellers of all ages!
Stretching over 6,000 miles, travelling through seven different time zones, Siberia has a population much smaller than Britain's but is big enough to swallow our islands many times over.
From Yekaterinburg on the edge of the Ural Mountains, all the way to Yakutsk and almost into China, it features every landscape, food, race and weather you can think of. And then some you'll never have set eyes on before!
Hardy travellers have long been fascinated by this massive part of Russia, which takes up almost 80% of the world's biggest country.
However, if you think you'll look out your window on the Trans-Siberian Express and see nothing but snow and ice-covered wilderness, you'd be very much mistaken.
Most of Siberia's far-flung population live in the milder south, as close to the famous railway line as possible, so there's no shortage of stopping-off points.
While the north can go down to temperatures of -97, with less than a month's summer, the south can enjoy many weeks of sun and decent weather.
Along the way, you can meet Rasputin lookalikes, gentlemen amazingly like the Mad Monk himself. Huskies, deer, brown bears and countless species of flowers, fauna, animals and fish that only exist in Siberia, they're all there to be enjoyed.
The Trans-Siberian Express isn't cheap, although they do have various classes and even the cheapest are comfortable enough to bed down for the night.
It's such a unique railway, there are no other tracks on our planet with the same width as the Trans-Siberian. On the train , waiters bring you beer, wine, Russian coffee, almost anything you fancy, in fact. You'll get to meet intrepid travellers from across the world, probably even come face-to-face with your first genuine Cossack family.
The sensational churches of Omsk will take your breath away, as will Tobolsk, which even has its own Kremlin and equally awesome cathedral.
In fact, Siberians have often threatened to break away from Russia altogether, something that would ring alarm bells with President Vladimir Putin. It's not so much the land itself Putin would miss underneath much of it are the richest oil reserves on Earth.
There was a time, of course, when leaders like Putin used Siberia for something else. Rather than take oil out, they sent undesirables in. Dissidents were sent to the notorious gulags and, in Stalin's time, anyone who dared to question him or who was seen to be any kind of threat, was sentenced to many years in Siberian labour camps. Many never returned.
Novosibirsk, known informally as the Siberian capital, is the third-largest city in Russia, after Moscow and St Petersburg, and is famed for its world-class zoo.
The star is Simon, a cape lion, who has managed to become father to 60 cubs in his time there as his natural habitat is South Africa, that would suggest the weather is milder here than you expected!
Wild animals aren't just to be found at the zoo. Brown bear, reindeer, moose, wolves, foxes, ermine, martens, polecats and chipmunks all roam wild in the countryside in large numbers. If you fancy a spot of fishing, be prepared for a surprise or two of the 350 fish species here, many are unusual or even unique to this area.
These days, the locals welcome anyone who has a foreign accent, especially British, with open arms. Expect to be plied with vodka and asked about the Queen!
Yakutsk, at the end of the line, is just a few hundred miles from the Arctic Circle, so take your gloves and scarf. A major centre for diamonds, Yakutsk attracts some of the planet's wealthiest people.
But the real diamond is super Siberia itself, and you'll find yourself enriched by seeing this astonishing part of the world.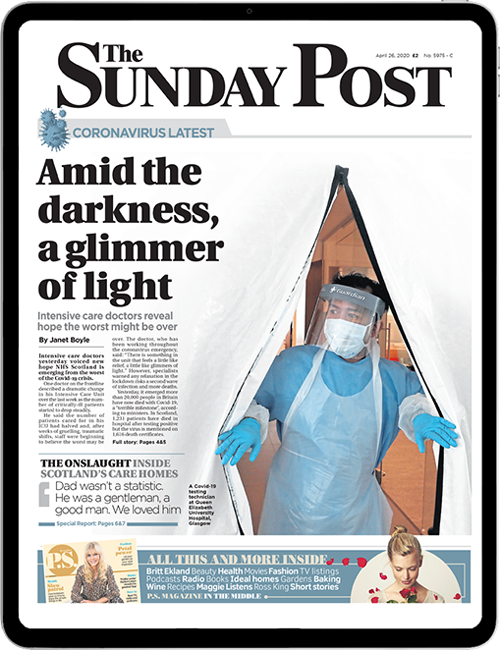 Enjoy the convenience of having The Sunday Post delivered as a digital ePaper straight to your smartphone, tablet or computer.
Subscribe for only £5.49 a month and enjoy all the benefits of the printed paper as a digital replica.
Subscribe