Russia has used its long-range arsenal to bombard several areas of Ukraine, killing at least two civilians and damaging homes as Ukrainians commemorate the anniversary of the liberation of Bucha.
Ukrainian President Volodymyr Zelensky said Bucha, a town near Kyiv, stands as a symbol of the atrocities the Russian military has committed since its full-scale invasion began in February 2022.
"We will never forgive," he said in a post on his Telegram channel.
"We will punish every perpetrator."
Mr Zelensky attended an official ceremony in Bucha, where he was joined by the president of the Republic of Moldova and the prime ministers of Croatia, Slovakia and Slovenia.
The Kremlin's forces occupied Bucha weeks after they invaded Ukraine and stayed for about a month.
When Ukrainian troops liberated the town, they encountered horrific scenes – bodies of women, young and old men, in civilian clothing, lying in the street where they had fallen or in yards and homes.
Other bodies were found in a mass grave.
Over weeks and months, hundreds of bodies were uncovered, including some of children.
Russian soldiers on intercepted phone conversations called it "zachistka" — cleansing, according to an investigation by the Associated Press and the PBS series Frontline.
Such organised cruelty — used by Russian troops in past conflicts as well, notably in Chechnya — was later repeated in Russia-occupied territories across Ukraine.
More than 1,400 civilian deaths, including 37 children, were documented in the Bucha district by Ukrainian authorities, Mr Zelensky said.
More than 175 people were found in mass graves and alleged torture chambers, he added.
Ukraine and other countries, including the US, have demanded Russia answers for war crimes.
Ukraine's prosecutor general Andriy Kostin alleged on Friday that many of the dead civilians were tortured.
Almost 100 Russian soldiers are suspected of war crimes, he said on his Telegram channel, and indictments have been issued for 35 of them.
Two Russian servicemen have already been sentenced by a Ukrainian court to 12 years in prison for illegal deprivation of liberty of civilians and looting.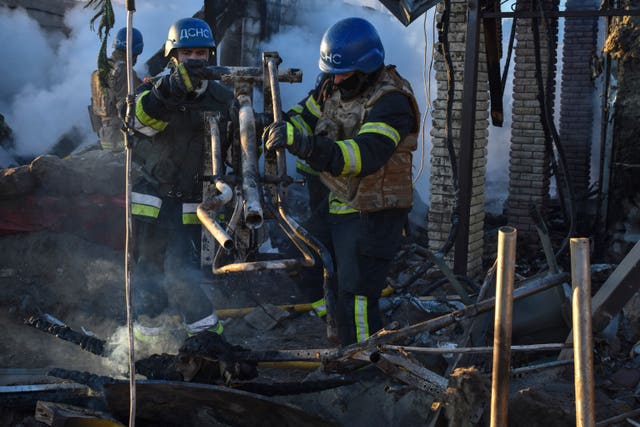 "I am convinced that all these crimes are not a coincidence. This is part of Russia's planned strategy aimed at destroying Ukraine as a state and Ukrainians as a nation," Mr Kostin said.
Belarusian President Alexander Lukashenko, an ally of Russian President Vladimir Putin, unexpectedly called for a ceasefire in Ukraine.
A truce, he said in his state-of-the-nation address in Minsk on Friday, must be announced without any preconditions and all movement of troops and weapons must be halted.
"It's necessary to stop now until an escalation begins," Mr Lukashenko said, adding that an anticipated Ukrainian counteroffensive using western-supplied weapons would bring "an irreversible escalation of the conflict".
But Kremlin spokesman Dmitry Peskov responded by saying Russia has to keep fighting, claiming Ukraine has rejected any talks under pressure from its western allies.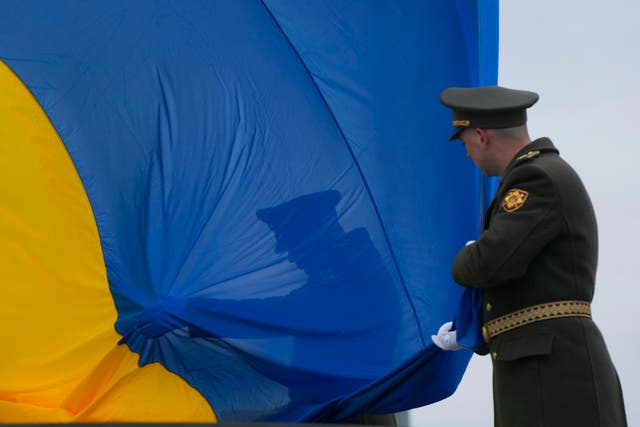 Mr Peskov also dismissed Hungarian Prime Minister Viktor Orban's remarks about the European Union mulling the deployment of sending peacekeeping troops to Ukraine as "extremely dangerous".
Russia has maintained its bombardment of Ukraine with the war already into its second year.
As well as killing at least two civilians in Ukraine, 14 other civilians were wounded early on Friday as Russia launched missiles, shells, exploding drones and gliding bombs, the Ukraine presidential office said.
Two Russian missiles hit the city of Kramatorsk in the eastern Donetsk region, damaging eight residential buildings.
Throughout the Donetsk region, one civilian was killed and five others wounded by the strikes, the office said.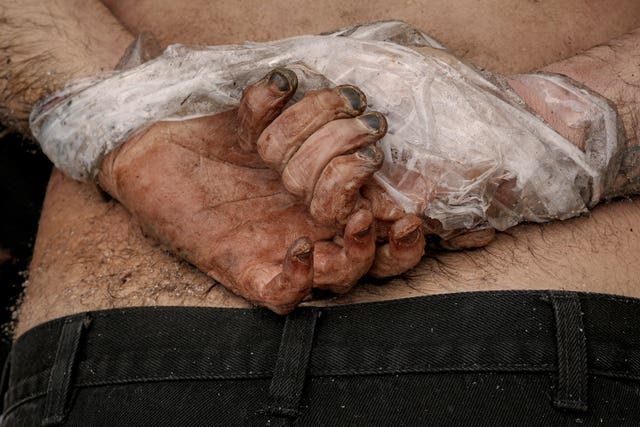 Nine Russian missiles hit Kharkiv, damaging residential buildings, roads, gas stations and a prison.
The Russians also used exploding drones to attack the Kharkiv region.
Russian forces also shelled the southern city of Kherson, killing one resident and wounding two others.
The village of Lviv in the Kherson region was struck by gliding bombs which damaged about 10 houses.
The barrage also hit the city of Zaporizhzhia and its outskirts, causing major fires.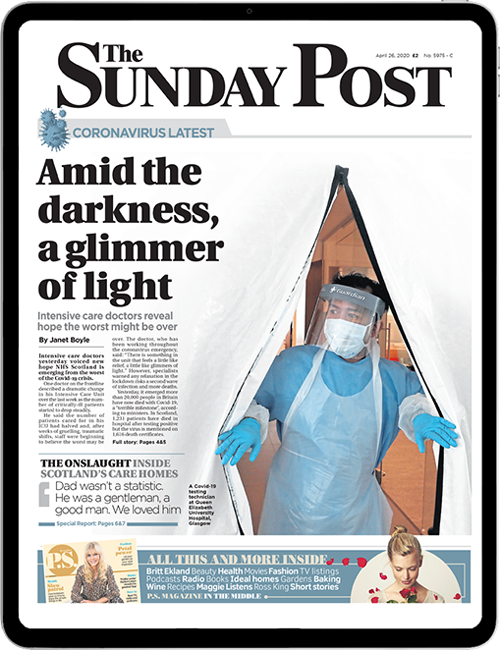 Enjoy the convenience of having The Sunday Post delivered as a digital ePaper straight to your smartphone, tablet or computer.
Subscribe for only £5.49 a month and enjoy all the benefits of the printed paper as a digital replica.
Subscribe