Allies of US House Speaker Kevin McCarthy have implored their Republican colleagues to drop their hard-line tactics and work together to approve a conservative spending plan to prevent a federal shutdown.
In public overtures and private calls, Republican lieutenants of the embattled speaker pleaded with a handful of right-flank holdouts to resist further disruptions that have ground the House to a halt and back Mr McCarthy's latest plan to keep government open before next weekend's September 30 deadline for a shutdown.
Republican Garrett Graves said the holdouts are "absolutely hallucinating" if they think they can wrap up work without the need for a temporary measure that many of them have shunned before time runs out.
He said: "An important part of this strategy is going to be ensuring that we do everything we can to avoid a government shutdown."
But in a sign of the deep divisions still ahead, one of the conservative holdouts, Matt Rosendale, walked past the McCarthy allies' news conference at the Capitol, telling reporters he remained firm in his position.
Asked if he was worried about a potential shutdown, Mr Rosendale said: "Life is going to go on."
President Joe Biden on Saturday chided the "small group of extreme Republicans" who were threatening a shutdown in which "everyone in America could be forced to pay the price".
"If the government shuts down, that means members of the US military are going to have to continue to work and not get paid," he told a Congressional Black Caucus Foundation dinner.
"A government shutdown could impact everything from food safety to cancer research to Head Start programmes for children. Funding the government is one of the most basic responsibilities of Congress.
"It's time for Republicans to start doing the job America elected them to do."
Congress had largely emptied out for the weekend as the House ground to a standstill, and the White House instructed federal agencies to begin preparing for a possible shutdown.
The House Rules Committee held a rare Saturday session to begin setting up the process for next week's voting.
Time is running out for Congress to act, but Mr McCarthy is pushing ahead with the plan, urged on by his right flank to start voting on some of the dozen bills needed to fund the various government departments.
Under the current strategy, the House would start voting as soon as Tuesday to advance some of the dozen bills needed to fund the government.
Then, with time running short, the House would turn toward a stopgap measure to keep government open for about a month while work continues.
"Well, people have been holding back, not wanting to do anything — now is not the time," Mr McCarthy said before an afternoon call with his Republican colleagues.
Mr McCarthy said his message to the holdouts was: "You've got to stop that."
At issue is the House conservatives' drive to undo the deal Mr McCarthy reached with Biden earlier this year setting government funding levels.
They are insisting on the lower spending levels Mr McCarthy promised the Republican hardliners in January during his own race to become House speaker.
But that would require severe budget cuts to government services and programmes even other Republicans do not want to make.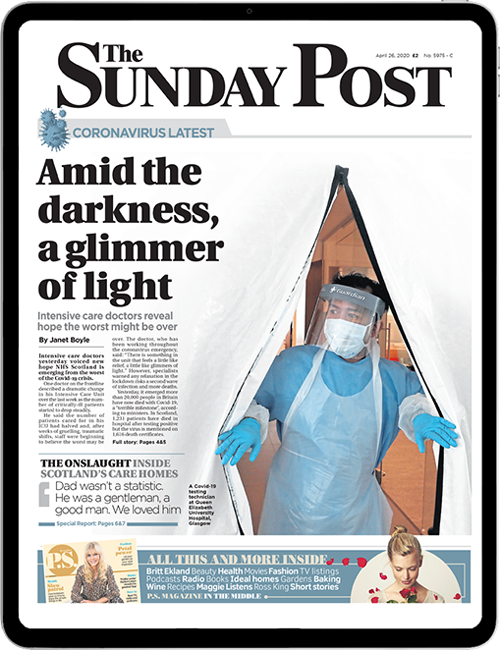 Enjoy the convenience of having The Sunday Post delivered as a digital ePaper straight to your smartphone, tablet or computer.
Subscribe for only £5.49 a month and enjoy all the benefits of the printed paper as a digital replica.
Subscribe