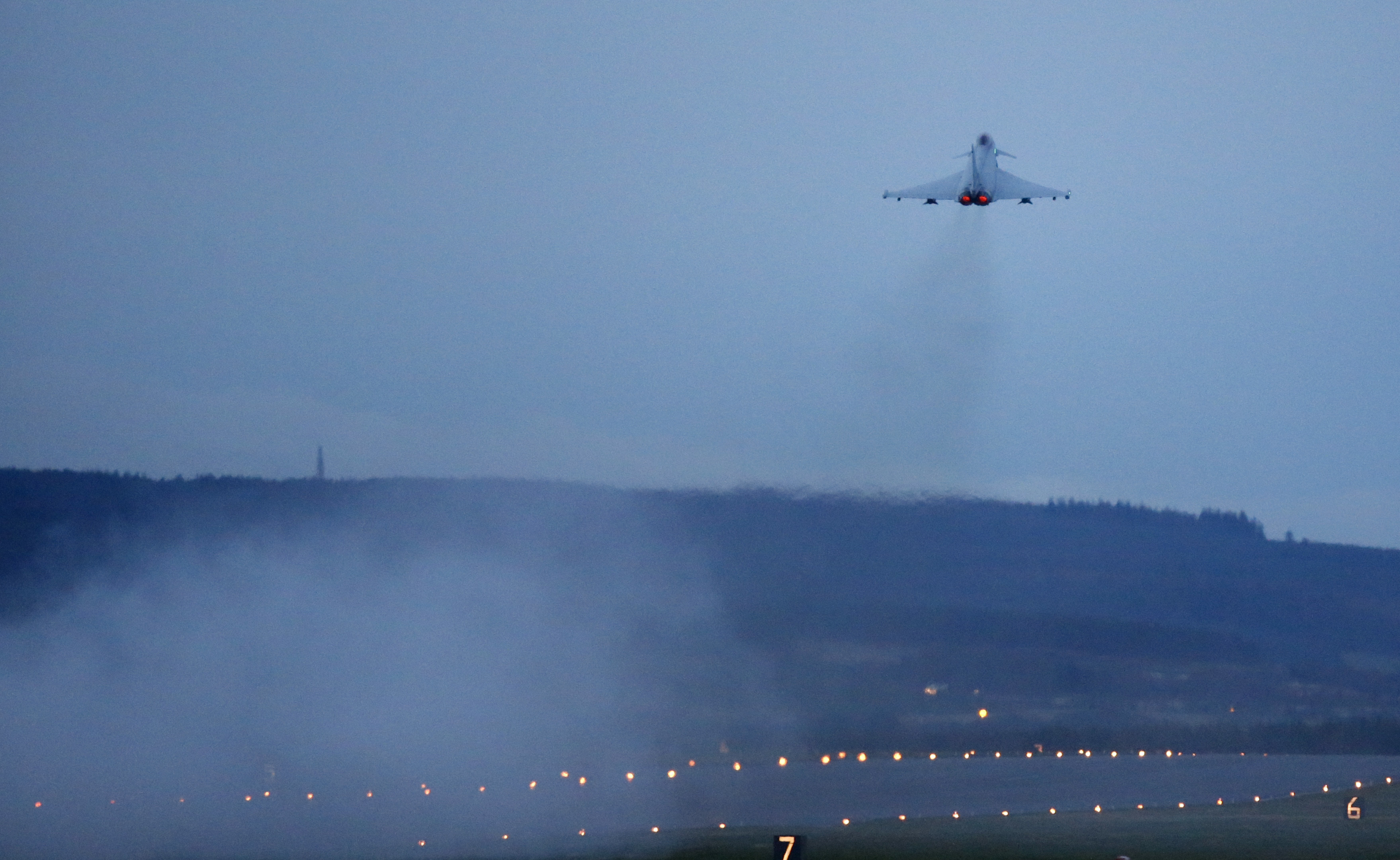 Typhoon jets and an Atlas transport plane left for RAF Akrotiri in Cyprus.
British Tornados based in Cyprus carried out their first air strikes against the terror group Islamic State (IS) in Syria just hours after Westminster voted to approve the action.
MPs voted by 397 to 223 in favour of military action to target IS in the war-torn country.
All but two of Scotland's MPs – Liberal Democrat Alistair Carmichael and Conservative David Mundell – opposed the motion to allow air strikes.
Speaking in the House of Commons on Wednesday, the SNP's Westminster leader Angus Robertson, whose constituency includes Lossiemouth, said there is "no shortage" of countries bombing IS in Syria.
The party's foreign affairs spokesman Alex Salmond added that air strikes would make no real difference in the balance of the war against IS, also known as Daesh.
He went on: "A number of times I've heard the argument that minimising civilian casualties from a bombing campaign.
"I bow to no-one in terms of the skill of our pilots and sophistication of weapons, but if you actually believe that we're going to engage in a bombing campaign in a concentrated urban city area like
Raqqa and there's not going to be civilian casualties then you are living on a different planet from any other."
Speaking after the vote, Mr Robertson said: "Scotland has been dragged into a war with no exit strategy.
"Despite 72% of Scots being opposed, and the vast majority of Scottish MPs voting against, we will likely see planes deployed from Lossiemouth to drop bombs on the region. In normal circumstances, in a normal country, the armed forces would not be deployed.
"We are all committed to destroying Daesh – it is about how best we do that. David Cameron has neither answered the questions about where the 70,000 ground forces are coming from, or given an insight into any plan on how to stabilise and rebuild the region.
"The UK Government is going to have a huge problem with legitimacy and mandate for this operation in Syria from the people of Scotland.
"Quite simply the case for bombing Syria has not been made."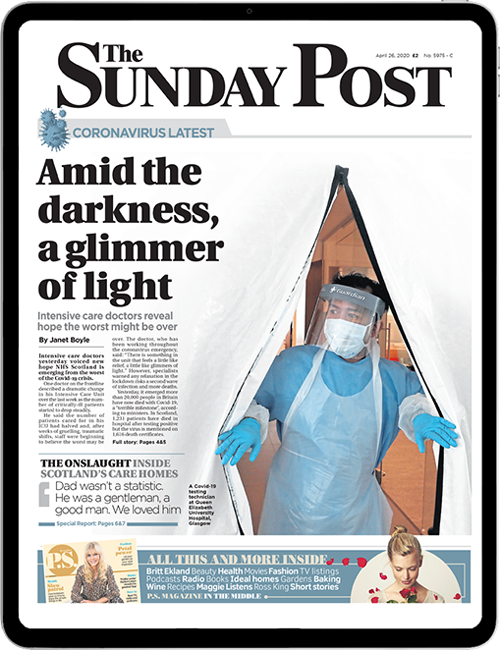 Enjoy the convenience of having The Sunday Post delivered as a digital ePaper straight to your smartphone, tablet or computer.
Subscribe for only £5.49 a month and enjoy all the benefits of the printed paper as a digital replica.
Subscribe