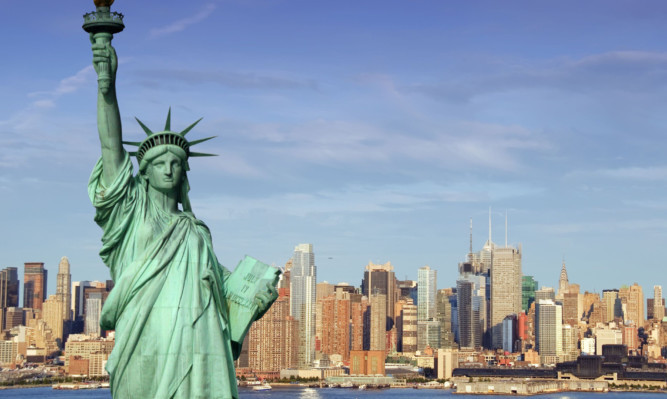 The last time we went to New York, my son went, too as a passenger in Mum's tum.
So, 12 years on, we tailored our visit around Shaw Jr who, like all kids, is fairly familiar with the Big Apple because of its starring role in so many movies.
Euan could point out where Spider-Man swung down 5th Avenue, and where Bruce Willis was blown up (again) in Die Hard 3.
But it was the Empire State Building, with all its King Kong kudos, that blew him away.
We were lucky that the loft apartment my wife found for us in the Flatiron District had a roof terrace, and that the terrace gave us a superb view of this most celebrated skyscraper.
It's a Manhattan must-see and when he eventually got to head up to the famous Observation Deck on a gin-clear day, Euan loved the incredible views, as did Gwen and I, of course.
Our previous visit had been in December, 2001 three months after 9/11.
It was a shocking sight to look out from the Empire State at night and see the site where the Twin Towers once stood still smouldering.
Now it's home to the newly-opened 9/11 Memorial Museum, which I cannot recommend highly enough.
It's beautifully and powerfully done, and you descend below street level into a huge, very quiet, still space.
It's also pretty brutal.
You see police cars and fire trucks that were crushed by the falling wreckage and parts of the planes that flew into the World Trade Centre.
I'm not ashamed to say two exhibits had me in tears.
One was a pair of little girl's pyjamas recovered from one of the other flights that went down that day, and the other was a series of answerphone messages left by a man trapped in one of the towers.
In stark contrast is the American Museum of Natural History, which has had its visitor numbers boosted by the recent third instalment of Ben Stiller's Night At The Museum movie trilogy.
Alas you won't see Rexy the tyrannosaur chasing his bone about but you'll see him in situ as well as most of the "stars" while the Rose Centre For Earth and Space is fascinating and certainly impressed science buff Grampa.
Gran, on the other hand, couldn't wait to visit Ellis Island, and wasn't disappointed.
This was the gateway through which millions poured into New York, and on to the other states, during the great migrations to America.
It's an incredible place and really brings the immigrants' stories alive.
Mind you, the fact you have to "do" Liberty Island on the way probably helps there, and the trip out on a boat from Battery Park at the foot of Manhattan is brilliant fun in itself, especially if it's a bit choppy.
Visiting Lady Liberty's crown can take an age in queues but the views of NYC from the pedestal are superb, with as many people taking photos facing that way as they do of the statue herself.
It's also home to a shop selling some of the best tourist tat in the city!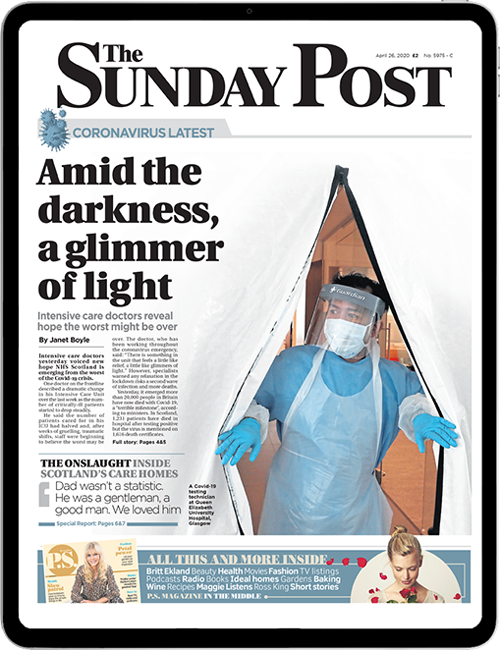 Enjoy the convenience of having The Sunday Post delivered as a digital ePaper straight to your smartphone, tablet or computer.
Subscribe for only £5.49 a month and enjoy all the benefits of the printed paper as a digital replica.
Subscribe