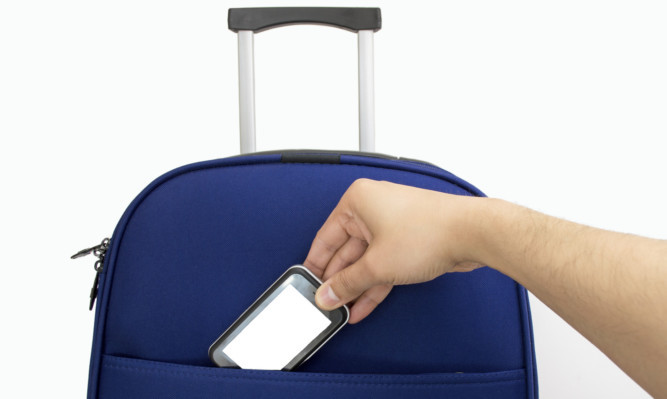 App's the way to check in!
It's quickly becoming as essential to travel as passports and sun lotion your handy smartphone. Believe it or not but your phone could even spell the end of lengthy hotel check-ins.
A new app for smartphones lets guests access their rooms without the need for an access card or key. Hotels simply send a passcode to your phone to enable it to unlock the door of your room.
Sensors in the door can detect and verify the phone through technology such as Bluetooth or wifi. The app, called UniKey, eliminates the need to wait in line at the front desk.
Hotels and Resorts in California and New York are testing out virtual keys on iPhones and Androids, and the technology is expected to expand by the end of the year.
The Marriott hotel group are also testing out mobile check-in. Guests receive messages via an app that their room is ready, and all they have to do is simply pick up a key from the reception.
Meanwhile, new technology could help travellers worried about falling foul of strict new airport guidelines.
UK airport regulations say electronic devices must be charged prior to boarding in order to screen out potential explosive devices.
There's help at hand for travellers worried their gadgets may lose power during and be seized by security, however. Technology company Go Travel has come to the rescue with its new Power Bank range.
The palm-sized batteries can deliver swift charges to mobile phones, tablets and Kindles to ensure they won't run out of power. The Power Bank devices come in two sizes single (£14.99) and large (£24.99).
A spokesman for Power Bank said: "Taking back-up power on the move with you has never been more important.
"Helping to offer travellers peace of mind they won't suddenly lose power, Go Travel's palm-sized Power Banks make it quick and easy to top up gadgets on the go."