The long-serving incumbent will face a political newcomer in a run-off presidential election in Montenegro next month after none of the contenders garnered enough support in the first round of voting on Sunday to achieve an outright victory, according to early projections.
President Milo Djukanovic, 61, won around 35% of the votes while 37-year-old economist Jakov Milatovic won around 29%, according to projections released by the Centre for Monitoring and Research.
If confirmed in the official tally, the two will face each other in the April 2 run-off. The CeMI monitoring group insisted that they do not expect major changes as the counting continues. Official preliminary results are expected later in the evening.
The presidential election was held amid a political turmoil and uncertainty over whether the small Nato member state in the Balkans would unblock its bid to join the European Union or instead seek to improve ties with Serbia and Russia.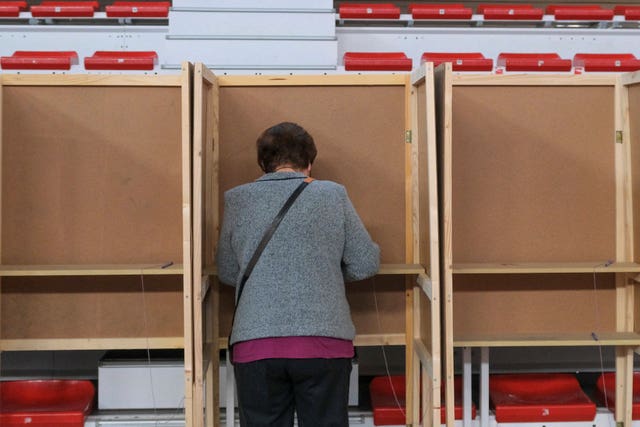 Though the presidency is largely ceremonial in Montenegro, the ballot also is seen as a key indicator of popular sentiment before a parliamentary election set for June 11.
"I don't plan to lose this election, and it can be expected that I lead my party at the parliamentary vote," Mr Djukanovic said after casting his ballot earlier on Sunday.
Mr Djukanovic and his Democratic Party of Socialists, or DPS, led Montenegro to independence from Serbia in 2006, and defied Russia to join Nato in 2017. An alliance dominated by parties seeking closer ties with Serbia and Russia ousted DPS from power in 2020.
The new ruling alliance, however, soon plunged into disarray, which stalled Montenegro's path toward the EU and created a political deadlock. The latest government fell in a no-confidence vote in August, but has remained in office for months because of the stalemate.
Observers say Mr Milatovic, who served in the government elected after the 2020 parliamentary vote but later split from the ruling coalition, has gained popularity because of his independent background and focus on everyday problems.
Montenegro, whose population is around 620,000, remains deeply split between supporters of Mr Djukanovic's policies and those who view themselves as Serbs and want Montenegro to ally itself with Serbia and fellow-Slavic Russia.
Mr Milatovic said after he cast his ballot that Mr Djukanovic symbolises "divisive policies of the past", and that the vote is crucial for a future Montenegro that will be "richer, more just, more beautiful and more equal".
Mr Djukanovic, who has served multiple times as both president and prime minister in the past 30 years, has seen his popularity plummet. He has hoped to regain trust among Montenegro's approximately 540,000 eligible voters and help pave the way for his party's return to power.
Mr Djukanovic has portrayed the presidential election as a choice between an independent Montenegro and a country controlled by neighbouring Serbia and Russia.
"Only a few years ago, no one could imagine that we would once again wage a decisive battle for the survival of Montenegro," he told supporters. "Unfortunately, with the change of power two and a half years ago, the horizon of European values has been irresponsibly closed."
The political chaos and stalled reforms in a country long seen as the next in line for EU membership has alarmed US and EU officials, who fear Russia could try to stir trouble in the Balkans to divert attention from the war in Ukraine.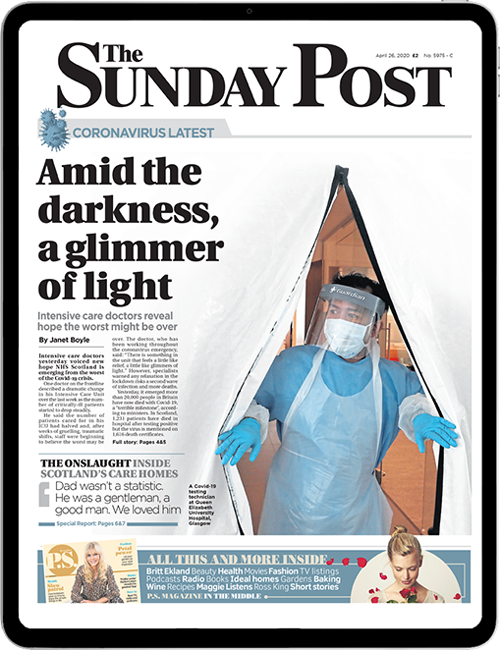 Enjoy the convenience of having The Sunday Post delivered as a digital ePaper straight to your smartphone, tablet or computer.
Subscribe for only £5.49 a month and enjoy all the benefits of the printed paper as a digital replica.
Subscribe