Kosovo's prime minister has said one police officer was killed and another wounded in an attack he blamed on support from neighbouring Serbia.
Albin Kurti said "masked professionals armed with heavy weapons" opened fire on a police patrol in the village of Banjska, Leposavic, 35 miles north of the capital Pristina at 3am, killing one officer. Another officer was injured but his condition is not life-threatening.
Interior minister Xhelal Svecla said they had arrested six gunmen, two of whom were injured, and found "an "extraordinarily large amount of weaponry and ammunition, explosives".
Police said earlier on Facebook that three of the assailants also were killed.
The attack happened when three police units were dispatched to a bridge at the entrance to the village that two trucks without licence plates had blocked, Kosovo police said. The responding officers came under fire from weapons that included hand grenades and bombs, authorities said.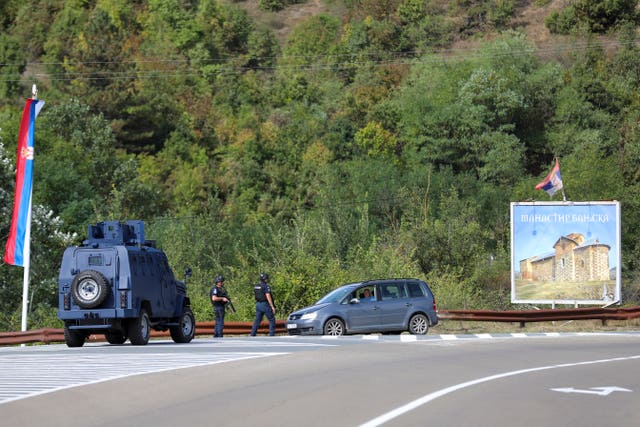 The officers managed to push back the attack and took two wounded members of their ranks to a hospital in the city of Mitrovica. One of them was dead on arrival, doctors said. The other's injuries were not considered life-threatening.
Police said there were sporadic exchanges of gunfire more than 12 hours later. Serbian media and Kosovo police said both local roads and two border crossings into Serbia were closed. Most of Kosovo's ethnic Serb minority lives in four municipalities around Mitrovica, in the north.
Speaking after a meeting of the country's Security Council on Sunday, Mr Kurti said it was a "sad day" for Kosovo and named the dead police officer as Afrim Bunjaku.
The prime minister displayed a set of photos which showed a number of vehicles without licence plates and an armoured personnel carrier "which does not belong to the Kosovo police", near the Orthodox monastery in Banjska.
There was ongoing gunfire from what he described as a group of at least 30 military professionals, masked and heavily armed.
"It is clear that these uniformed persons, at least 30, are an organised professional unit who have come to fight in Kosovo," he said, calling on them to hand themselves over to authorities.
Mr Kurti said the attack was supported by Serbia. Serbian President Aleksandar Vucic spoke later on Sunday in Belgrade to say the gunmen were local Kosovo Serbs "who no longer want to stand Kurti's terror".
Mr Vucic condemned the killing of the Kosovo policeman, saying it "cannot be justified" but still said the clash was the result of "brutal" pressure on Kosovo Serbs by the Kosovo government. He denied that Belgrade had anything to do with the attack.
Asked how come the Serb gunmen were photographed wearing combat uniforms, Mr Vucic said anyone can purchase such uniforms in ordinary shops and that the ones seen did not belong to the Serbian military or police force.
"The only culprit for what happened in Kosovo … is Albin Kurti," said Mr Vucic, also blasting the West and its "hypocrisy" when it comes to Kosovo.
"You can kill us all. Serbia will never recognise the independence of Kosovo, that monster creation that you made by bombing Serbia," Mr Vucic said.
The area around Mitrovica, in northern Kosovo, is where most of the country's ethnic Serb minority lives, in four municipalities.
Reports in the media in Serb-dominated northern Kosovo said residents of the village of Banjska were woken up by shootings and detonations in the middle of the night until dawn.
"It was a real little war: first some gunfire, then silence, shootings, detonations," Serbian Kossev news agency quoted an unidentified resident as saying.
Serbian media said both local roads and crossings with Serbia were blocked.
"Organised crime, which is politically, financially and logistically supported from Belgrade, is attacking our state," Mr Kurti wrote on his Facebook page.
Mr Kurti said that gunfire against police with different weapons was ongoing.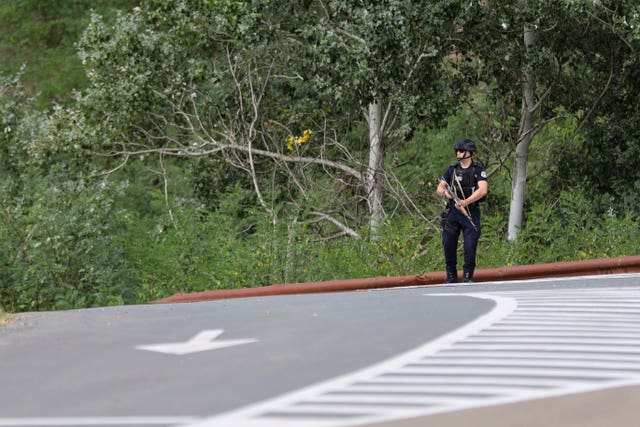 "The government of the Republic of Kosovo and its state institutions are ready and co-ordinated to respond to crime and criminals, terror and terrorists," he said.
Kosovo's president Vjosa Osmani, who is in New York at the United Nations General Assembly, denounced the killing and the "attacks against the Republic of Kosovo's sovereignty".
"Such attacks testify once again the destabilising power of the criminal bands organised from Serbia which for a long time .. are destabilising Kosovo and the region," she said.
Serbia's parliamentary speaker Vladimir Orlic said Mr Kurti "was quick to blame the Serbs," adding that Mr Kurti was the one who wanted an "escalation" in the field.
"He (Kurti) said it was some kind of organised action by professionals," Mr Orlic told local Prva television station. "They must have been identified and he knows who they are and what they are, and everything is clear."
Earlier this month, an EU-facilitated dialogue meeting in Brussels between Mr Kurti and Serbian President Aleksandar Vucic ended in acrimony.
Washington has fully supported the negotiations and the stance of the EU.
In February, the EU put forward a 10-point plan to end months of political crises. Mr Kurti and Mr Vucic gave their approval at the time, but with some reservations that have still not been resolved.
The EU warned both countries that the commitments that Serbia and Kosovo made in February "are binding on them and play a role in the European path of the parties," which refers to their chances of joining the 27-nation bloc.
In May tensions in northern Kosovo left 93 peacekeepers hurt in riots.
Serbia and its former province, Kosovo, have been at odds for decades. Their 1998-99 war left more than 10,000 people dead, mostly Kosovo Albanians. Kosovo unilaterally declared independence in 2008 but Belgrade has refused to recognise the move.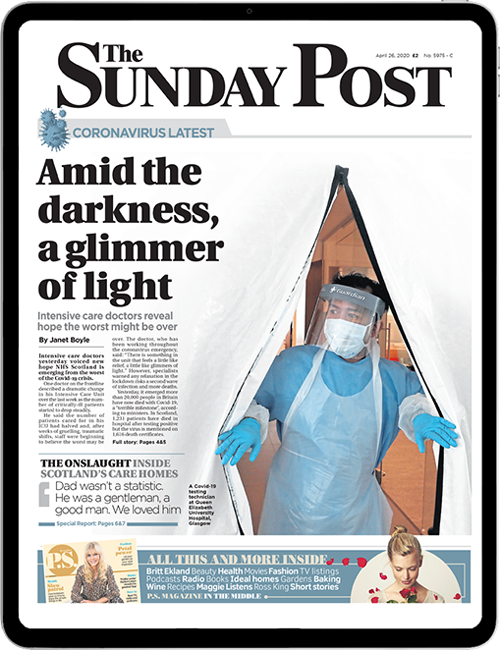 Enjoy the convenience of having The Sunday Post delivered as a digital ePaper straight to your smartphone, tablet or computer.
Subscribe for only £5.49 a month and enjoy all the benefits of the printed paper as a digital replica.
Subscribe