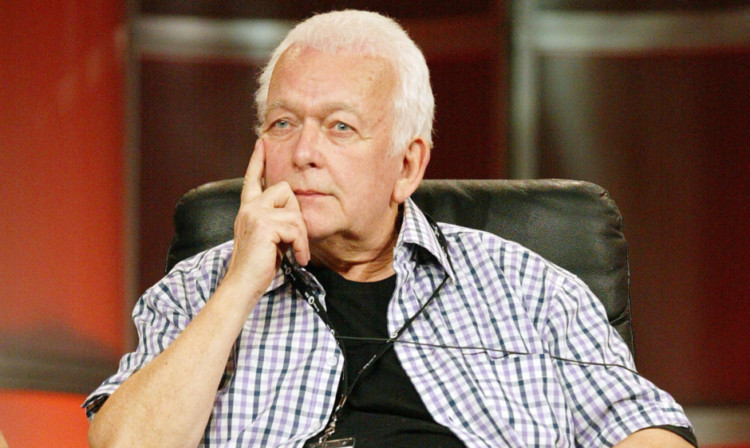 Andrew Davies is one of Britain's most successful screenwriters. He penned the adaptation of Pride and Prejudice that saw a wet-shirted Colin Firth become a global heartthrob.
Andrew has since become the man TV companies turn to when they want a classic adapted, with Bleak House, Little Dorrit and Sense and Sensibility just a few of his hits.
His numerous credits also include writing ITV's hit Sunday night drama Mr Selfridge, the BBC's recent Quirke and a number of big films like Bridget Jones's Diary.
One of his earliest and most popular series House of Cards is being screened on Drama from Saturday July 12 at 7pm. Cardiff-born dad-of-two Andrew, 77, and wife Diana live in Kenilworth.
He told The Sunday Post about his love of Corsica.
"I was brought up in Wales so we used to go to Tenby or sometimes to Weston-super-Mare across the other side of the Bristol Channel. That was in the 1940s and '50s and there wasn't a tremendous amount you could get up to.
"Around primary school age there were all these Second World War amphibious vehicles lying around on beaches that you could climb on. It was a period of austerity, but because we didn't know any different we didn't know what we were missing.
"I didn't know food was supposed to taste nice until I was about 18. In my mid-teens there were two things I liked doing on holiday playing beach cricket and chatting up girls.
"One of my all-time favourite places is Corsica. My wife and I used to go a lot with friends and stay in the same house in a nice little place called Saint-Florent.
"The day used to be made up pretty much of going down to the little town to have a drink, bring back lunch, having it on the terrace and reading a lot of books.
"That's what I like now, lots of eating, drinking, reading and a bit of lazy swimming. It's awful to admit, but I like to do about an hour-and-a-half of writing even when I'm away.
"If I don't I get jumpy. That's pathetic, isn't it? I love New York but I've never got the hang of LA. I don't think I ever will. It always seems a dreary place, all those low-rise, boring looking buildings and long traffic jams.
"I went on a trip once to Uruguay and that was an amazing place. All gauchos, horses and cattle and a great seaside at Punta del Este. There was very nice wine and you have to like meat. That was a terrific experience.
"I haven't had that much luck with locations for the projects I've written. I think one of the best was when we were doing Vanity Fair. That was in Belgium and we were staying in Bruges and filming around there.
"It was a very pleasant experience as was Ireland. When you're on location actors are usually very friendly people and eager to be liked. They usually like your work or they wouldn't have taken the part.
"I remember meeting Glenda Jackson years and years ago and I was so nervous I couldn't speak, couldn't eat and couldn't swallow! It was dreadful, but happily that doesn't happen anymore."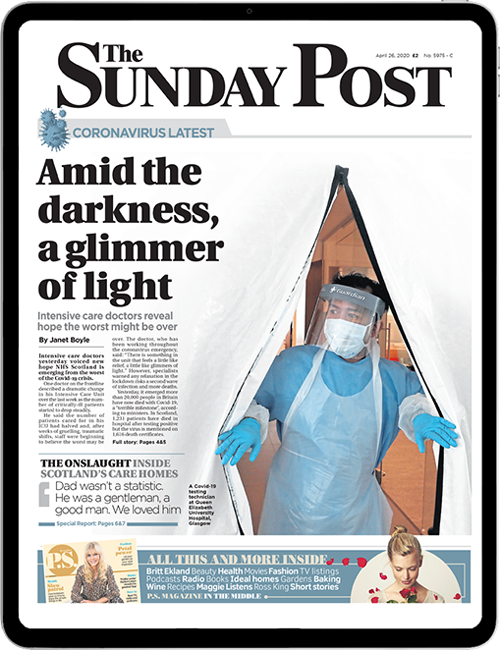 Enjoy the convenience of having The Sunday Post delivered as a digital ePaper straight to your smartphone, tablet or computer.
Subscribe for only £5.49 a month and enjoy all the benefits of the printed paper as a digital replica.
Subscribe