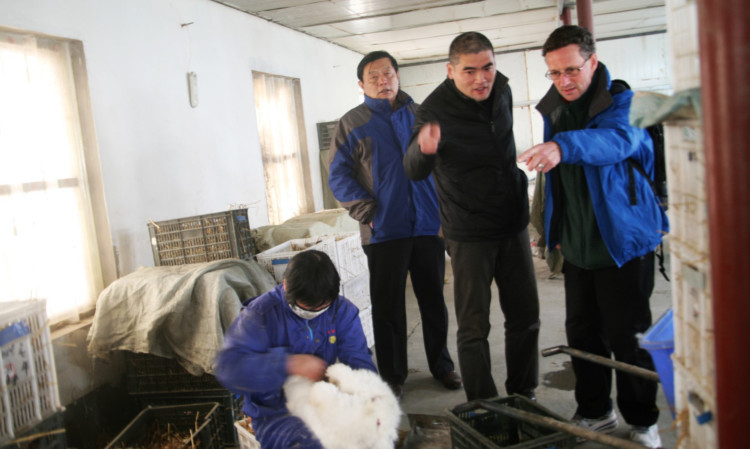 One of the world's greatest distance runners hot-footed it from Orkney to China to check his rabbits were being looked after.
Angora wool dyer William Sichel is used to going to extraordinary lengths but when a horror video of the rabbit fur industry in China was released, he travelled 5,500 miles to the farm that supplies him just to make sure the bunnies were being reared humanely.
His trip was sparked by a video recorded by People for the Ethical Treatment of Animals (PETA) in China, where 90% of the world's angora fur is sourced.
In the video animals can be heard screaming in pain.
The animals are kept for two to five years, with their fur being yanked out every two-three months, according to PETA, whose supporters include Sir Paul McCartney and Chrissie Hynde, former lead singer of The Pretenders.
In China, there are no penalties for animal abuse on rabbit farms and no standards that regulate the treatment of animals.
World ultra-marathon record holder William, who has run an angora wool business on Sanday with his wife Elizabeth for more than 20 years, said as a result of the video he lost about £3,000 of business from people turning away from angora.
The former cancer patient who later this year is to attempt to become the first Briton to finish the world's longest race of 3,100 miles has been supplied by an angora farm at Feixian, Linyi, in China for the past 14 years.
Typically the 60-year-old even took in a 48-hour race in Taiwan in which he clocked 156 miles before hopping over to the farm last month.
"When I saw the PETA video and the impact it was having on my business I rang PETA but they could not tell me where they had done their filming," said William. "I had to be sure that I could tell my customers that the wool we used was responsibly sourced. We had to fight back with facts because people were being scared off.
"So I got on a plane and went to the very farm and factory that supplies us. I was completely reassured.
"The standards were as good as they would be in the UK. I'm going to check on the welfare of as many angora farms in China as I can.
"We encourage customers to inquire as to the source of their angora and buy from those using responsible sources. We believe the future of the industry lies in working with farmers, in whatever country, to produce the angora ethically.
"I just want the east and west to work together to create a healthy environment for angora rabbit production in general."
In the summer William will also bid to become the first 60-year-old to complete the 3,100 mile Sri Chinmoy Self Transcendence Race in New York within the 52 day time limit.
He admitted he wanted to do "something a bit different" to celebrate his milestone birthday.
William holds a staggering 95 records for running, including the fastest time to run 1,000 miles.
He was treated for testicular cancer in 1997 but came back to win the World Masters 100km Championships the next year.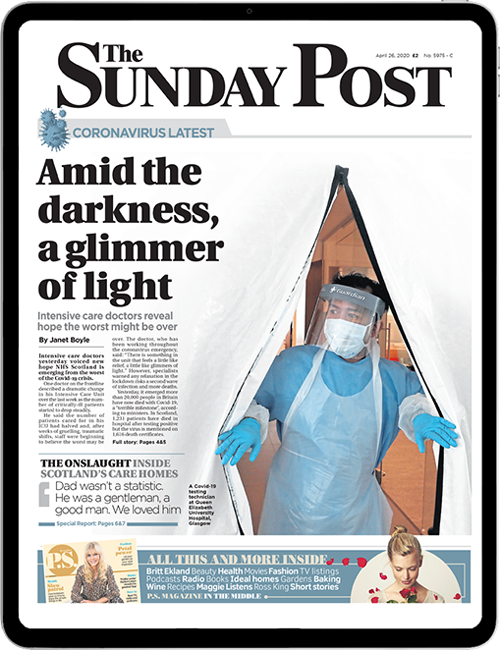 Enjoy the convenience of having The Sunday Post delivered as a digital ePaper straight to your smartphone, tablet or computer.
Subscribe for only £5.49 a month and enjoy all the benefits of the printed paper as a digital replica.
Subscribe