Hawaii's top public utility officials and the president of Hawaiian Electric are expected to testify in a congressional hearing about the power grid's role in August's deadly wildfire that razed the historic town of Lahaina.
On Thursday, members of a US House Energy and Commerce subcommittee will probe officials on how the fire started, and whether or not the electrical grid in Lahaina was safe and properly maintained.
Among those expected to testify are Hawaiian Electric chief Shelee Kimura, Hawaii Public Utilities Commission chair Leodoloff Asuncion Jr and Hawaii chief energy officer Mark Glick.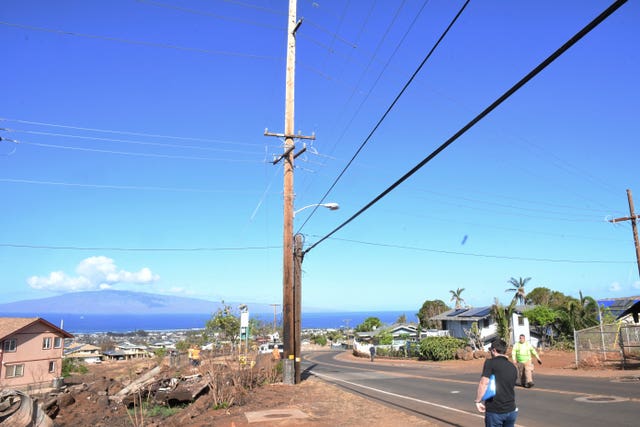 In written testimony provided to the committee before the hearing, Ms Kimura focused on the challenges of providing electricity on an isolated island chain and her feelings of responsibility and connection with the people of Hawaii.
She did not discuss any fire mitigation efforts the utility has taken or provide new details about the events surrounding the fire.
Ms Kimura wrote: "It was difficult to leave my island home this week when the disaster response efforts are still ongoing. It feels like leaving your family in their time of need.
"But I hope that as I carry out my kuleana here, it helps you carry out your important kuleana."
Kuleana is a Hawaiian word that loosely translates to having a deep sense of responsibility that is both an obligation and a privilege.
She added: "We all want to learn about what happened on August 8 so that it never happens again."
The Hawaiian Electric president also acknowledged that the power company's downed electricity lines did cause the initial fire.
However, she wrote that the fire department said it extinguished that blaze and that the lines had been de-energised for more than six hours when the fire flared up in the same area again.
She called the 3pm blaze the "afternoon fire", implying it was separate from the morning blaze.
Ms Kimura wrote: "The cause of this Afternoon Fire that devastated Lahaina has not been determined."
She added: "We are working tirelessly to figure out what happened, and we are cooperating fully with federal and state investigators."
However, whether or not the powerlines were transmitting any electrical voltage may still be questioned.
At least one Lahaina resident told the Associated Press that their power came back on around 2pm, while Maui Police chief John Pelletier has said that his officers were trying to keep people from driving over live power lines later that afternoon as residents fled the burning town.
The Lahaina blaze was the deadliest US wildfire in more than a century.
It erupted on August 8, when strong winds appeared to cause a Hawaiian Electric powerline to fall, igniting dry brush and grass near a large subdivision.
The fire killed at least 97 people and destroyed over 2,000 buildings.
Officials originally thought the death toll was around 115 people but that number dropped after DNA testing.
Mr Pelletier said last week that 74 of the victims had been identified and confirmed the number of missing people had fallen from 41 to 31.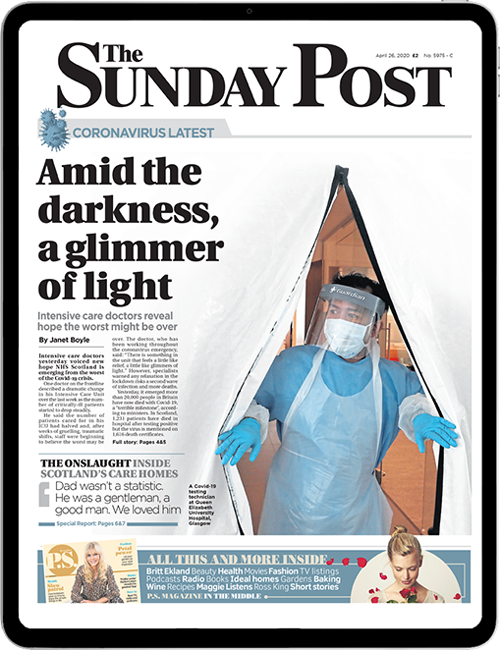 Enjoy the convenience of having The Sunday Post delivered as a digital ePaper straight to your smartphone, tablet or computer.
Subscribe for only £5.49 a month and enjoy all the benefits of the printed paper as a digital replica.
Subscribe