Twitter failed to provide a full report to the European Union on its efforts to combat online disinformation, drawing a rebuke from top officials of the 27-nation bloc.
The social media firm signed up to the EU's voluntary 2022 code of practice on disinformation last year — before Tesla boss Elon Musk bought it.
Under the code, online platforms including Google, TikTok and Facebook and Instagram parent Meta agreed to commit to measures aimed at reducing disinformation.
They filed their first "baseline" reports last month showing how they are living up to their promises.
Everyone signed up to the voluntary code, including ad-tech companies and civil society groups, submitted complete reports — except Twitter.
"I am disappointed to see that Twitter report lags behind others and I expect a more serious commitment to their obligations stemming from the code," Vera Jourova, the European Commission's executive vice president for values and transparency said in a statement.
"Russia is engaged also in a full-blown disinformation war and the platforms need to live up to their responsibilities."
Twitter did not respond immediately to a request for comment. The company's press office was shut down and its communications team laid off after Musk bought it last year.
EU leaders have grown alarmed about fake information thriving on online platforms, especially about Covid and Russian propaganda amid the war in Ukraine.
Last year, the code was strengthened by connecting it with the upcoming digital services act, new rules aimed at getting big tech companies to clean up their platforms or face hefty fines.
But Musk has raised concerns about what shows up on Twitter by ending enforcement of its policy against Covid misinformation and other moves such as dissolving its trust and safety council, which advised on problems like hate speech and other harmful content.
Under the EU disinformation code, a standardised report includes data on how many advertising dollars flowing to "disinformation actors" were blocked; political ads that were labelled or rejected; examples of manipulative behaviour such as fake accounts and information on the impact of fact-checking.
Twitter's report was "short of data, with no information on commitments to empower the fact-checking community", the EU's executive Commission said.
Thierry Breton, the commissioner overseeing digital policy, said it is "no surprise that the degree of quality" in the reports varies greatly.
TikTok, meanwhile, touted its efforts under the code to fight false information in Europe.
Caroline Greer, TikTok's director of public policy and government relations, said in a blog post on Thursday that the popular Chinese-owned video-sharing app will expand the use of labels on content from state-controlled media and beef up work addressing the impact of misleading information resulting from Russia's war in Ukraine.
"We'll continue to invest extensively as we work together with others to combat disinformation and promote authentic online experiences for our communities," she said.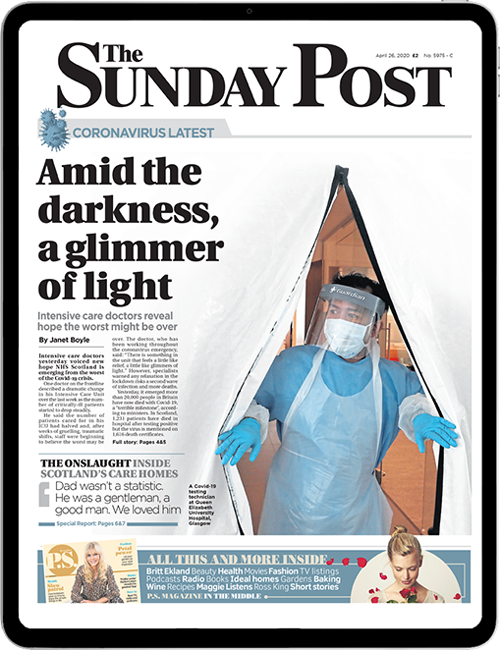 Enjoy the convenience of having The Sunday Post delivered as a digital ePaper straight to your smartphone, tablet or computer.
Subscribe for only £5.49 a month and enjoy all the benefits of the printed paper as a digital replica.
Subscribe