Equatorial Guinea has confirmed another eight cases of the "highly virulent" Marburg virus, a deadly haemorrhagic fever with no authorised vaccine or treatment.
The World Health Organisation (WHO) on Thursday said that brings the country's total number of cases to nine in the outbreak declared in mid-February.
There are two known current outbreaks of Marburg on the African continent.
Tanzania this week announced eight cases of Marburg, including five deaths.
One of the dead was a health worker.
"Our pathogen genomics team will sequence samples from both places … and see if there is a relationship between the current two outbreaks," the acting director of the Africa Centres for Disease Control and Prevention, Ahmed Ogwell, told journalists on Thursday.
He said results should be known within the week.
The WHO said the new cases in Equatorial Guinea were found in the provinces of Kie Ntem, Litoral and Centro Sur, all with borders with Cameroon and Gabon.
"The areas reporting cases are about 150 kilometres (93 miles) apart, suggesting wider transmission of the virus," the United Nations agency said.
Like Ebola, the Marburg virus originates in bats and spreads between people via close contact with the bodily fluids of infected people, or surfaces, like contaminated bed sheets.
Without treatment, Marburg can be fatal in up to 88% of people who fall ill with the disease.
Marburg outbreaks and individual cases have in the past been recorded in Angola, Congo, Kenya, South Africa, Uganda and Ghana, according to the WHO.
The rare virus was first identified in 1967 after it caused simultaneous outbreaks of disease in laboratories in Marburg, Germany, and Belgrade, Serbia.
Seven people died after being exposed to the virus while conducting research on monkeys.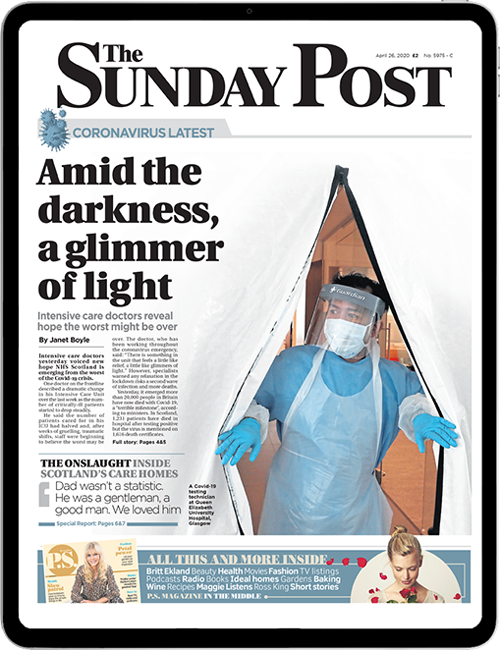 Enjoy the convenience of having The Sunday Post delivered as a digital ePaper straight to your smartphone, tablet or computer.
Subscribe for only £5.49 a month and enjoy all the benefits of the printed paper as a digital replica.
Subscribe