Former US president Donald Trump said he has never read any part of a book in which columnist E Jean Carroll accused him of raping her in a department store dressing room in the mid-1990s, according to unsealed court records.
Mr Trump was questioned under oath in October by lawyers for Ms Carroll, who is suing the Republican.
During his five-and-a-half-hour deposition, Mr Trump said he has not read Ms Carroll's book, What Do We Need Men For? and did not see excerpts of it in a New York magazine article when the book was released in 2019.
Portions of the transcript of Mr Trump's deposition were ordered unsealed in court records by a judge who would preside over a trial.
In the book, Ms Carroll, a former longtime Elle magazine advice columnist, accused Mr Trump of attacking her in an upscale Manhattan department store in late 1995 or early 1996 after they ran into each other by chance and exchanged lighthearted banter about who should try on a piece of lingerie.
After the book was published, Mr Trump said the encounter never happened and claimed Ms Carroll was making it up to fuel book sales.
He also said he had never met Ms Carroll and dismissed her as "not my type".
He said a photograph showing him with Ms Carroll and both of their spouses at an event in 1987 was apparently an unmemorable encounter on a receiving line.
Ms Carroll's lawyer, Roberta Kaplan, asked Mr Trump if he read the book or any portion of it.
"No, never have. I've never seen the book actually," he responded.
Ms Kaplan also asked Mr Trump about the black and white photograph showing him with Ms Carroll, her husband, and Mr Trump's then-wife, Ivana, who died last July aged 73.
Mr Trump pointed at Ms Carroll in the picture and said: "It's Marla."
"You're saying Marla is in this photo?" Ms Kaplan asked.
"That's Marla, yeah. That's my wife," Mr Trump answered, according to the transcript, apparently referring to Marla Maples, who he married several years after the picture was taken.
Mr Trump's lawyer, Alina Habba, interjected to say: "No, that's Carroll."
"Oh, I see," Mr Trump then said.
The transcript excerpts, in 48 pages released on Wednesday, came a week after several dozen other pages were unsealed by the court.
Ms Habba did not immediately comment on Wednesday. Ms Kaplan declined to comment.
The deposition was recorded on video but the recording was not put in the public record for two legal cases seeking unspecified damages brought against Mr Trump by Ms Carroll.
Ms Carroll first sued him for defamation, saying his statements damaged her reputation.
In November, she brought a separate case specifying that she is owed damages for rape, a legal road made possible when New York state enacted a temporary law allowing adult rape victims to sue their abusers even if the attacks occurred decades ago.
In the pages unsealed on Wednesday, Ms Kaplan asked Mr Trump if he was talking about Ms Carroll's physical appearance in pictures when he said she was not his type.
"Physically she's not my type, and now that I've gotten indirectly to hear things about her, she wouldn't be my type in any way, shape or form," he said, calling her accusation "ridiculous".
Later in the deposition, after Mr Trump characterised Ms Carroll as a "sick woman", Ms Kaplan confronted him with accusations that two dozen women have made against him, asking: "They're all sick, too, right?"
Mr Trump answered: "I don't know about any of these people or very many of them. I mean, every once in a while, you get… I think a lot of famous people have charges thrown at them, and many of them are false and some of them are true. But in my case…"
"None of it is true?" Ms Kaplan interrupted.
"I would say. I mean, I don't see any. I mean, you haven't shown me anything," Mr Trump responded, according to the transcript.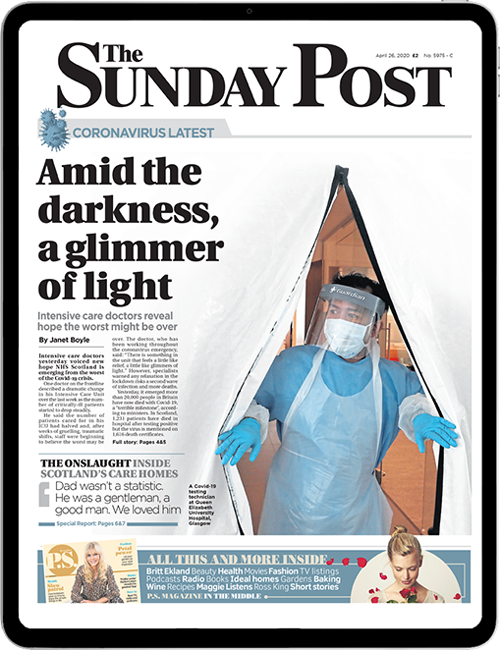 Enjoy the convenience of having The Sunday Post delivered as a digital ePaper straight to your smartphone, tablet or computer.
Subscribe for only £5.49 a month and enjoy all the benefits of the printed paper as a digital replica.
Subscribe