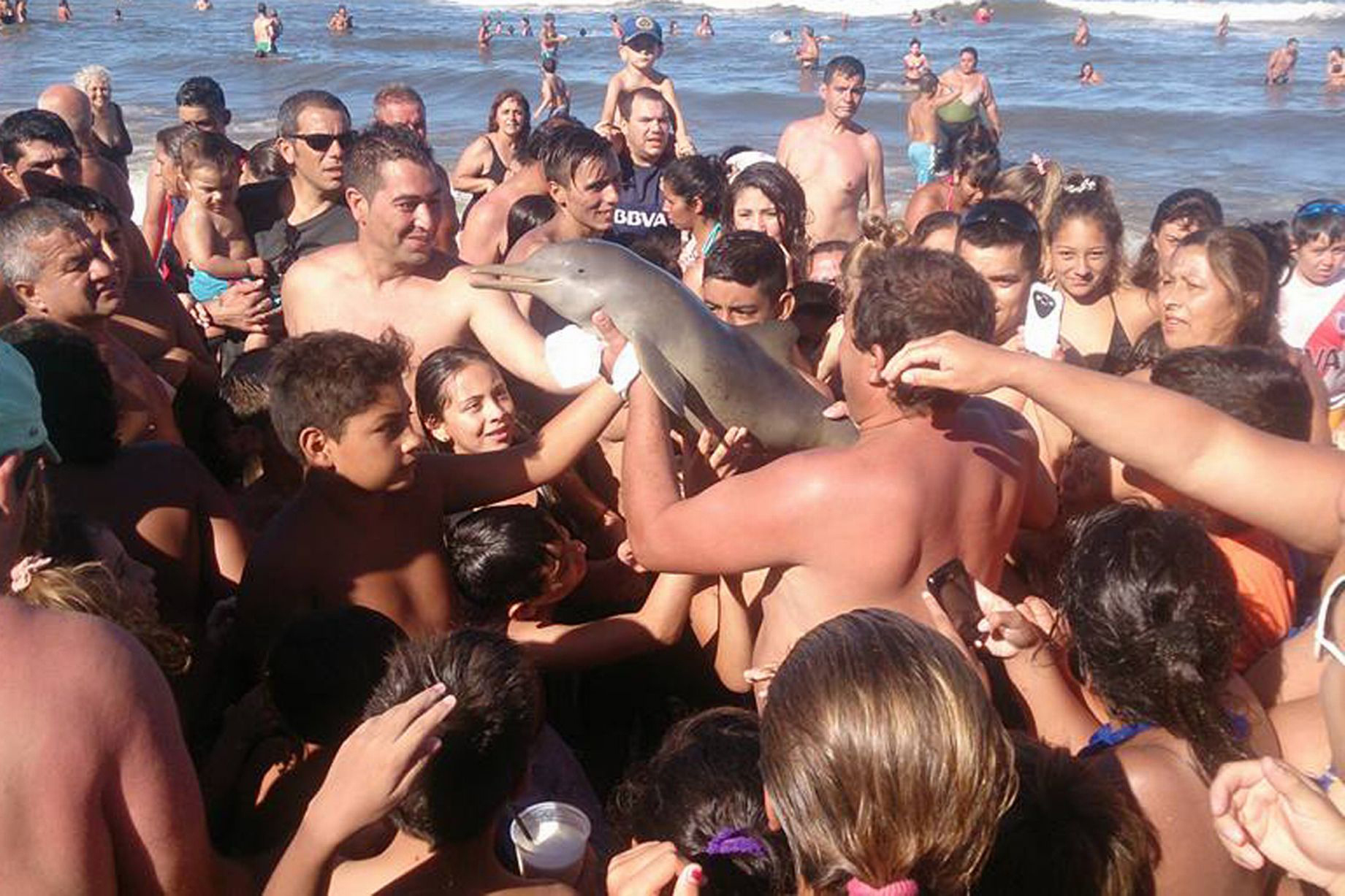 Now selfies are being blamed for putting wild animals at risk.
Experts say there has been a huge increase in reports of people taking photos of themselves on a smartphone with "vulnerable" species including dolphins, swans and seals.
In some cases animals have died while others have been left terrified.
The craze of taking selfies with seal pups on an idyllic stretch of beach in Newburgh, Aberdeenshire, has become so popular that campaigners want it made a protected zone for them.
The plans, being considered by Marine Scotland, would make it an offence to harass the mammals.
The news comes just weeks after a baby dolphin died in Argentina while beach-goers passed it around for a selfie.
It also follows an incident involving a woman who killed a swan by trying to take a picture with it.
Seal campaigner Victor Beattie said: "There has been a huge increase in people trying to get too close to seals and pups in order to pose for pictures alongside them.
"We are very concerned and hope making it a protected zone will tackle the problem.
"You get tourists walking along the beach and then see a pup on the sand dunes nearby.
"Before you know it they've whipped out their smartphone and are next to the pup."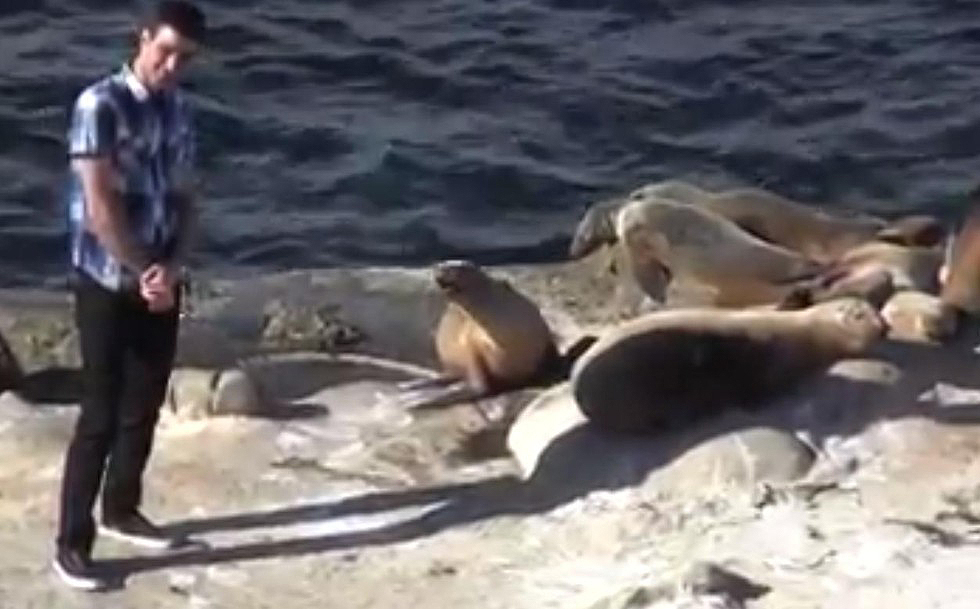 He said seals subjected to selfies often became agitated and tried to bury themselves in sand in an effort to get away from the photographer.
He added: "We've seen it a lot recently and it's getting worse. It's only a matter of time before a young pup goes into the water to get away – and that could be deadly for a juvenile seal."
Animal rights campaigners and thousands of people on social media have raised serious concerns about the rise in "cruel" selfies with wild animals.
Earlier this year the internet erupted over photos that showed bathers in Argentina take a baby dolphin out of the sea, hold it up to take pictures and then leave it on the sand.
The calf – a Plate River Franciscana, a species under threat of extinction – quickly overheated and died.
And last month, a tourist sparked outrage when she grabbed a terrified swan's wing and dragged it on to the shoreline of a lake in Macedonia for a picture.
After smiling for the selfie she reportedly abandoned the bird to die on the beach.
In a third highly-publicised run-in between humans and wild animals, a shark died after a tattooed fisherman pulled it from the sea for a photo op.
Videos posted online showed him pull poses and flex his muscles as the metre-long fish writhed in agony on the beach.
Three girls giggled as they captured the footage on their mobile phones.
John Robins, of the charity Animal Concern Advice Line, said: "Catching a glimpse of native wildlife is a highlight of spending time in Scotland or anywhere else.
"People should be allowed and encouraged to take pictures – we don't want to spoil that.
"But we simply ask people to use common sense to protect themselves and the animals when taking pictures.
"There are some situations that just don't lend themselves to a selfie – the welfare of animals and your own is more important than getting a picture."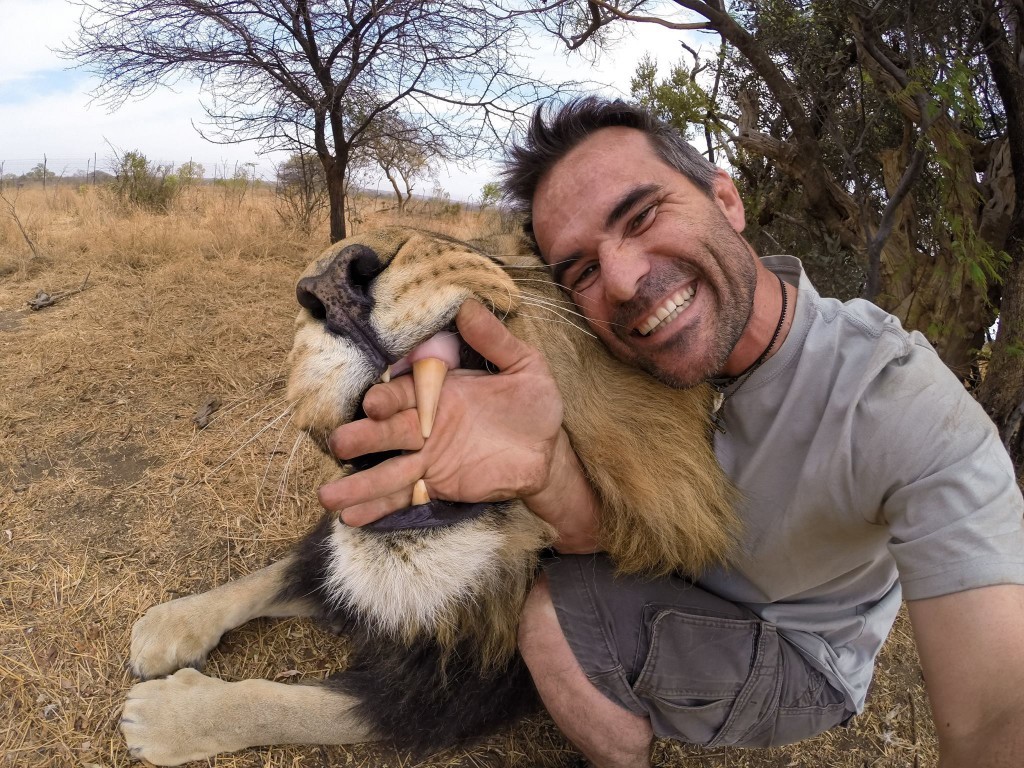 It's not just animals that are risk because of the selfies phenomenon.
In Wyoming in the US at least five visitors to Yellowstone National Park have been injured posing for photos with bison.
And in Colorado, Waterton Canyon park was closed for weeks in autumn because too many selfie enthusiasts were putting their lives in danger to get snapshots with bears.
Meanwhile, in California last year, dad-of-three Alex Gomez, 36, nearly lost a hand when he was bitten by a four-foot rattlesnake after picking it up for a selfie.
A Spanish man was killed by a bull at a festival in August when he turned his back to the charging creature, arms stretched out in front of himself, in order to capture the perfect shot.
Selfie stupidity costs lives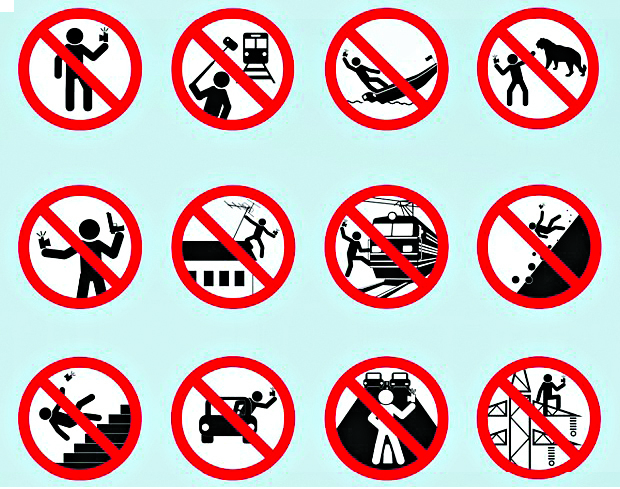 THERE has been no shortage of selfie-related injuries and fatalities.
The problem has reached such heights in Russia the police have taken the unusual step of releasing a safe selfie guide.
Meanwhile, authorities in India are considering introducing "no selfie zones" at popular tourist spots after a number of tragedies were reported.
Here we outline the worst examples of selfie stupidity:
Train tragedy
A Pakistani man died in Rawalpindi last December after being hit by a fast-moving train as he tried to take a selfie with it approaching – as he stood on the track.
Couple in cliff plunge
A Polish couple in Portugal with their two young children stumbled off a cliff while trying to take a selfie in August 2014.
The pair fell hundreds of feet from the scenic Cabo da Roca coastline, after crossing a safety barrier.
Their kids, aged five and six, witnessed the tragedy and are now living with relatives.
Man shoots himself
Oscar Aguilar, 21, made headlines in 2014 after he accidentally shot himself dead while posing with a handgun.
The Mexican had been drinking with friends when he decided to take a picture with the weapon.
Teen in bridge death
A Russian teen who scaled a St Petersburg railway bridge in an attempt to take a spectacular photo plummeted 30ft to her death.
Amateur snapper Xenia Ignatyeva, 17, lost her footing before grabbing a high-voltage cable in the April 2014 incident. It turned out to be live.
Radio singalong
Also in 2014, an American woman died after crashing her car while posting a selfie and a Facebook status update about enjoying the Pharrell hit Happy.
The selfie shows Courtney Sanford, 32, smiling. She wrote: "The happy song makes me HAPPY" just seconds before the accident.
---
READ MORE
Mumbai declares several no-selfie zones following a rise in deaths related to the photo craze
Raven loony: Bonkers bird steals cameras to take selfies and swears at police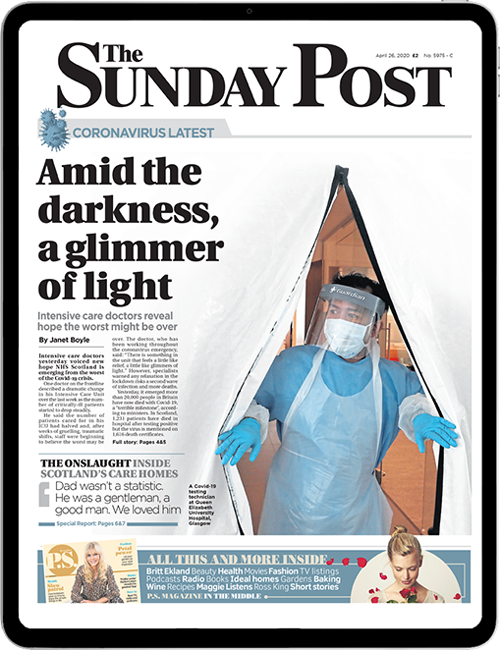 Enjoy the convenience of having The Sunday Post delivered as a digital ePaper straight to your smartphone, tablet or computer.
Subscribe for only £5.49 a month and enjoy all the benefits of the printed paper as a digital replica.
Subscribe