Colombia's President Gustavo Petro delivered an ominous prophecy on Tuesday, painting a grim picture of what lies ahead if nations fail to swiftly redesign the way humans live.
"It has been a year in which humanity lost and without hesitation has advanced the times of extinction," he said in his speech at the UN General Assembly in New York.
"It would seem as though the global leadership has made enemies with life."
Lately, Mr Petro has projected himself as a global leader on climate change — and reproached others for failing to fully heed its peril.
At Brazil's Amazon Summit in July he called on his oil-producing neighbours to abandon fossil fuels, and asserted that allowing continued drilling while calling for a green transition is tantamount to being in denial.
At the UN, he said that what he called "the crisis of life" has already begun, as signalled by migration of climate refugees, and warned that in the coming half-century, their numbers will reach three billion.
His country, today covered by lush forests, will transform to desert, he said, and its people will decamp en masse, "no longer attracted by the sequins of the wealth, but by something simpler and more vital – water".
Mr Petro said mankind has "dedicated itself to war", which has distracted attention and resources from development goals and climate change, which he called "the mother of all crises".
He finished by saying he wants his three grandchildren to live "far from apocalypse and the times of extinction".
"I want them to live in the times in which the human being knew how to cease killing itself on the planet and managed, understanding its own cultural diversity, to fulfil the expansion of the virus of life through the stars of the universe."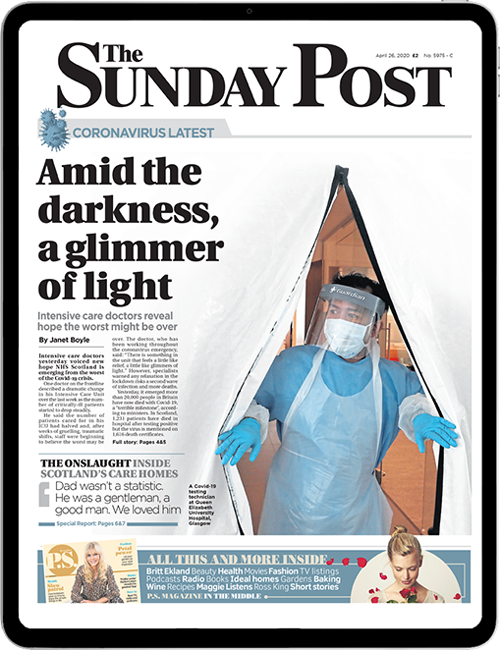 Enjoy the convenience of having The Sunday Post delivered as a digital ePaper straight to your smartphone, tablet or computer.
Subscribe for only £5.49 a month and enjoy all the benefits of the printed paper as a digital replica.
Subscribe