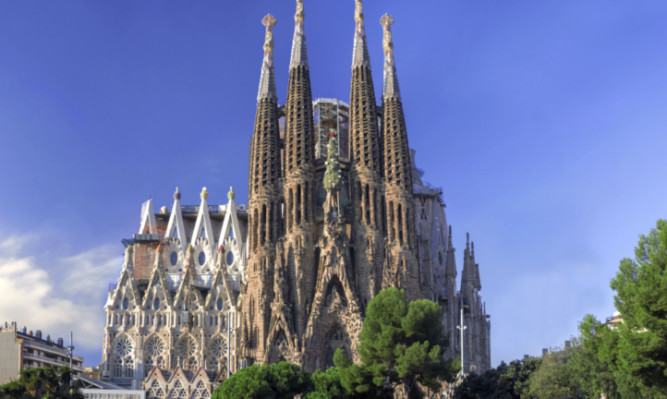 Barcelona is a city full of sparkling innovation and more culture than you can shake a stick at.
But that's not all the whole place is topped off with some of the most fantastic architecture you are ever likely to see on this earth (think Gaud).
And it has so much fantastic fiery Catalonian spirit it will capture your heart. Barcelona is a city that just has to be visited it's as simple as that.
Start by taking a bus tour. Viator offer a great Hop On, Hop Off tour: north-to-south route starts from £21.91 per person. Book at viator.com
One of the many great things about Barcelona is La Rambla the old part of town with twisting streets that never fails to throw up some interesting sights, along with a good few cafes and bars to loiter in.
Another lovely area to explore is the Bari Gtic. This is the medieval heart of the city and has even more to offer in the way of nightlife and fantastic Gothic architecture.
Also of note here is the Plaa Reial. Although it may still be a little dodgy at night, it's worth taking a look at it for its fantastic palm trees.
And remember to note its lamp posts, which were designed by Gaud himself. You'll find the square just off La Rambla dels Caputxins.
Gaud's Sagrada Famlia is something that simply has to be seen to be believed (or comprehended).
It's still not finished and might not be for some time yet, but this enormous and truly original church is no less breathtaking for it.
You can climb the towers for some fantastic views and should probably pick up one of the guides available onsite if you want to understand all that Gaud put into it.
The architect is buried here and you can also visit the museum in the crypt.
If you've come to Barcelona in search of beautiful and unusual architecture, then the Eixample area is where to head. This is where the Modernistas saw many of their designs immortalised in brick (and a few other materials).
The area was developed in the late 19th Century, and along the Passeig de Grcia and the Passeig de Sant Joan you will find some of the most original examples of their work. One of the most stunning buildings here is the Casa Batll.
Picasso was another fan of Barcelona, and one of the best collections of his work is held at the Museu Picasso.
Bars often involve dancing in Barcelona. They also occasionally involve absinthe (how else do you think they created all those fantastic buildings?) and the best place to go for that is Bar Marsella at Carrer de Sant Pau 65.
You'll find the swishest shops along the Passeig de Grcia in the Eixample area and one of the very best in the area for all your consumer needs is Vinon at Passeig de Grcia 96.
Anywhere along La Rambla is a good idea for finding stalls and shops both large and small, and for markets, you should head to the Plaa de les Glries Catalanes on Mondays, Wednesdays, Fridays and Saturdays for a great flea market.
Barcelona's seafront takes in the districts of Port Vell, Barceloneta, Olimpic Port and Villa Olympica.
Barceloneta is a lovely area and retains some of its fishing village charm. It's a lovely place to stroll, day or night. The
W Barcelona Hotel is a lovely hotel located here and is always popular due to its design and size.
Port Vell is a relaxed part of town where the cruise ships dock and is where you'll find most major hotels.
Olimpic Port is an exclusive area with the city's top bars and restaurants and Villa Olympica is lively with a good mix of beaches and nightlife. It's a modern and architecturally interesting district following a major revamp due to the 1992 Olympics hosted by Barcelona.
One of the main draws of Barcelona's seafront for holidaymakers is the lovely beaches which are great for all ages.
Come nightfall, head for the central district of El Raval which is positively jumping once the sun sets.
This area is filled with narrow streets with lovely old buildings, graffitied shutters and late night bars and clubs.
In typical Spanish manner things kick off late and stay open until the wee small hours.
Ryanair fly to Barcelona from Edinburgh with flights from £28.99. Visit barcelonaturisme.com. For the Spanish tourist office email info.londres@tourspain.es or visit www.spain.info.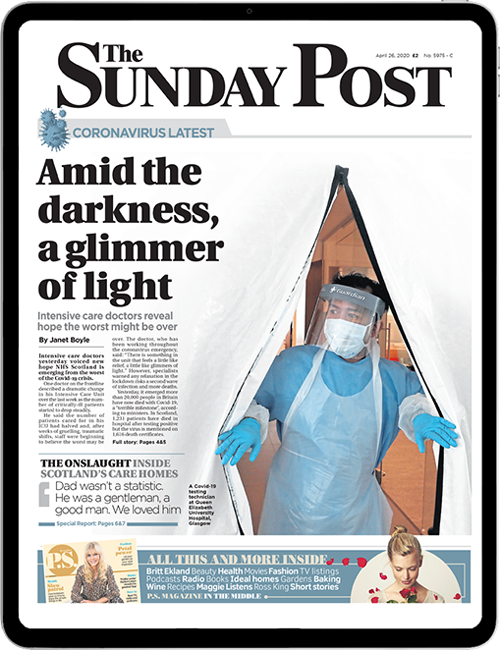 Enjoy the convenience of having The Sunday Post delivered as a digital ePaper straight to your smartphone, tablet or computer.
Subscribe for only £5.49 a month and enjoy all the benefits of the printed paper as a digital replica.
Subscribe