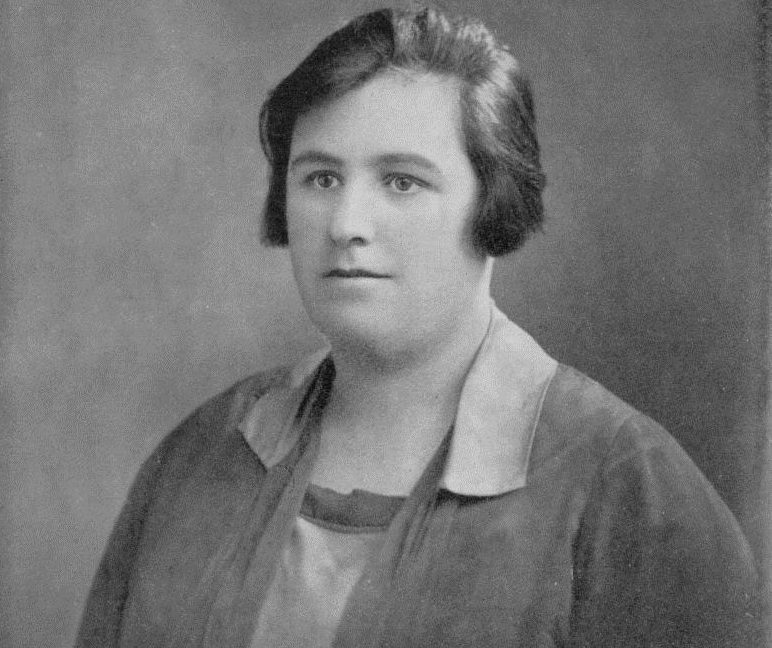 CAMPAIGNERS fighting to win a pardon for a woman jailed for witchcraft have turned to the new "Turing law" to clear her name.
On the eve of Halloween, The Sunday Post can reveal fresh efforts are being made to exonerate Helen Duncan – a Scottish mum-of-six dubbed the UK's last witch.
In 1944, she was prosecuted under the 200-year-old Witchcraft Act after she had a vision about the sinking of a Royal Navy ship.
In the aftermath of her revelation about the sunken vessel, Helen was arrested, branded a traitor and given a nine-month prison sentence. Since then repeated attempts to pardon her have failed.
But her supporters are now urging the Scottish Government to use the so-called "Turing law" as a template to absolve Helen of her crime. Gay Second World War code-breaker Alan Turing was given a posthumous Royal pardon in 2013 after being found guilty of gross indecency in 1952.
The move has now sparked laws in both Scotland and the UK that will see pardons for the thousands of gay and bisexual Brits who went to their graves as criminals for now-abolished sexual offences.
Graham Hewitt, who has been asked to fight for a pardon by Helen's grandchildren, is hopeful of clearing Helen's name.
"The 'Turing law' has set a precedent for Helen's pardon to come," he told The Sunday Post.
"And it's one her family will welcome. The circumstances are almost identical. Like Alan Turing, Helen was convicted under legislation now long repelled.
"There is a precedent and we are writing to the Scottish Government demanding they do the same."
The case of Helen Duncan scandalised wartime Britain. The housewife, from Callander in Stirlingshire, was revered in spiritualist circles for her apparent ability to communicate with the dead.
But her fame would soon transcend that small tight-knit community to the corridors of power when she held a séance in Portsmouth in 1941.
It was there she claimed to have made contact with a sailor who had died aboard HMS Barham.
But news the battleship had been torpedoed in the Mediterranean with the loss of 800 lives had not been made public, and her revelatory powers soon became known to authorities.
As a result of her disturbing vision, she was deemed a threat to national security. Spooked military chiefs even went as far as to claim her visions could jeopardise the outcome of the war.
By 1944, she was charged under the Witchcraft Act of 1735 and sentenced to nine months in jail.
Despite questions over the validity of her conviction, it still stands.
As recently as 2008, the Scottish Parliament rejected a petition to pardon Helen, who died in Edinburgh in 1956.
Mr Hewitt added: "Justice has been a long time coming for Helen."
A spokeswoman for the Scottish Government said: "Scottish Ministers have a power to consider a posthumous pardon under the Royal Prerogative of Mercy.
"In the event that an application was received on behalf of Helen Duncan, they would give it due consideration."
---
READ MORE
Daniel Radcliffe delighted to go undercover in new film Imperium
Fangtastic Gorbals play recalls vampire hysteria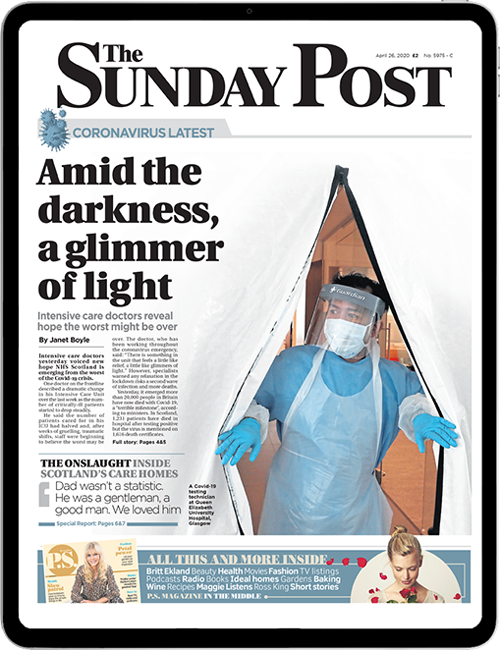 Enjoy the convenience of having The Sunday Post delivered as a digital ePaper straight to your smartphone, tablet or computer.
Subscribe for only £5.49 a month and enjoy all the benefits of the printed paper as a digital replica.
Subscribe