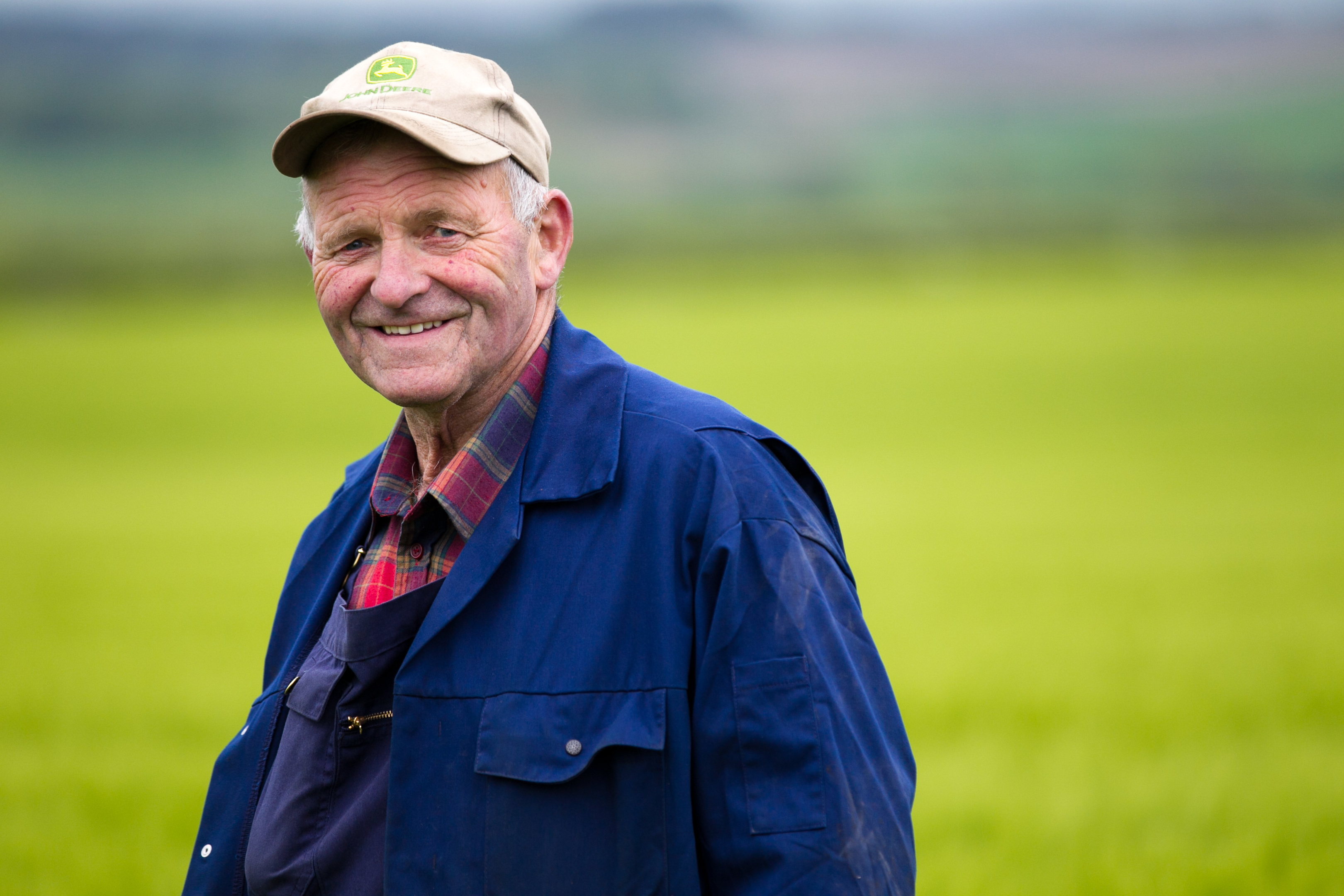 FOR most people, reaching retirement age is a time to put their feet up and look back on a life of hard graft.
But soaring numbers of pensioners are choosing to continue working because they enjoy it or to avoid plunging into poverty.
It's been revealed the number of Scots aged 65 and over who are still in employment has doubled in a decade to 80,000 while across Britain the figure is closer to 1.2 million.
The revelation has re-ignited the debate about whether encouraging older people to carry on working actually improves employment prospects for younger generations or reduces the number of jobs available to them.
Rose Jackson, chair of the Scottish Pensioners' Forum, said she acknowledged the rise in working pensioners could have a negative impact on younger people.
But she added that it was just as important for older people who needed the income to be able to keep on working.
She said: "This may have a knock-on effect for younger people looking to get into work.
"However, I'm fed up of hearing the ageing population is a drain on society."
Over the past few years several commentators have blamed the rise in older workers in the labour force for record youth unemployment.
Some have even accused them of stealing jobs from the young and holding future generations back.
There are several factors behind the doubling of over-65s still in employment.
The UK Government's decision to abolish compulsory retirement at 65 was one of them while another was its tax "raid" on private pensions.
But it's believed the main reason people are continuing to clock on and seek a wage packet past retirement is simply to make ends meet.
A lack of affordable housing, mortgage requirements tightening and sky-high home deposits have led to a generation of people continuing to look after – and pay for – children who stay at home well into their 20s and 30s.
Low state pensions, high energy prices and poor incentives to save due to record low interest rates have also resulted in less than flourishing financial nest eggs.
The end result is a rapidly ageing workforce.
But Alan Beazley, from the Employers Network for Equality and Inclusion, rejects accusations that older people are effectively stealing jobs from the young.
He said: "Making the most of the talents of older workers is imperative for employers as projections suggest over the next 10 years there will be 700,000 fewer people aged 16-49, but 3.7 million more people aged 50 and above."
However, Peter Webb, managing director of British manufacturing firm Electronic Temperature Instruments, said the lack of a default retirement age had been problematic.
He said: "It often leads to difficult conversations with employees aged over 65 who want to carry on working but are unable to work as efficiently as their younger counterparts.
"There is no doubt that older workers are pivotal to many businesses including my own, who benefit from both the work and life skills and experience of the older employees.
"This is often undervalued by some employers. Many employees still look forward to retiring at 65.
"However, there are many who wish to work beyond their 65th birthday, and this is potentially where businesses now have to make difficult decisions."
Here, The Sunday Post speaks to some of Britain's older workers to find out what makes them keep working past 65.
---
ONE pensioner told The Sunday Post she couldn't afford to stop working, despite the fact she is 66 years old.
The woman, who works in the public sector, asked not to be identified.
She got her first job at 16 and has worked for more than five decades.
When she turned 60 she had the option of retiring.
However, she was so afraid of being unable to manage her bills she decided against it.
Now, almost seven years later, she is still working even though she has health problems.
She said: "I wanted enough money coming in so I could cover my bills and not have to worry about having enough money to survive.
"That's why I continued to work. I couldn't afford to retire."
The divorcee, who lives alone, said she considered herself lucky to have at least had the option of working.
However, she feels angry she has no choice but to work.
She said: "I've paid my taxes but I get rather angry when I see people who have not worked very much get everything handed to them."
Despite having worked all her life and having no debt she can't afford her own home and lives in a council house.
She said: "I've never had any luxuries. I haven't been on holiday for 10 years."
She had looked into choosing a pension option that would have given her a lump sum.
However, she said regulation changes meant the sum would have had 40% tax taken off it after it was combined with her annual salary.
She said: "The Government had my state pension for nearly seven years but I would have been penalised for taking a lump sum, a sum I could never have earned in a year.
"I've worked all my life and it made me so angry."
---
ANNE Goudie owns and runs Goudies Funeral Directors in Lerwick, Shetland.
The 68-year-old widow says she actually likes working as she lives on her own and work gets her out of the house.
She says that while there is a financial benefit to her work she could get by if she was forced to give it up entirely.
"I could survive without that income, but not as well as I do now," she added.
Anne said her own team of workers is more mature and even includes another member of staff who is over the age of 65.
And she feels there are real benefits to having an older workforce.
She says: "There's life experience there, and you need that for the job."
She also reveals that she would have struggled to find enough staff if she hadn't been quite so willing to take on older workers.
For Anne, the "purpose" she gets from working makes her reluctant to ever give it up.
And while she has had to cut her hours down due to health reasons, she still tries to attend as many of the funerals she arranges for her clients as possible.
She said: "I'm not ready to give up the reins just yet.
"I will work as long as I'm allowed to."
---
WILLIE WILSON has spent most of his life working on his family's 220-acre farm at Barraston, near Torrance, East Dunbartonshire.
The 74-year-old is self-employed as part of a partnership with his two sons.
He said the main reason for his long-running career was his love of the job, but he admits another factor is that he relies on the farm to give him an income.
He said: "I draw an income from the business and it might be difficult if I didn't.
"If I didn't work, the business would need to support me in some way and I would maybe have to downsize."
Willie, who has been self-employed since he was 25, said he didn't have to work but he preferred to.
However, he acknowledges that he'd probably have to change his lifestyle if he wasn't to get the income he currently does from the farm.
"I'm still very much part of the business and am out there every day.
"I work about 40 hours a week and get up at 6.30am every morning.
"I have a couple of wee pensions and the state pension.
"I was late tucking money away in pensions because it was needed at the time."
---
PEOPLE are living longer, and the best way to maintain physical and mental health is to lead an active and busy life. Age Scotland welcomes that almost two-thirds of those who work beyond
State Pension age say they're doing so because they're not ready to retire yet, or they want to develop new skills or experiences.
With automatic retirement ages abolished, employers increasingly recognise older workers not only have skills and expertise, but can also devote life experience and wisdom to the workplace, are able to coach their colleagues, and are often the most reliable.
Also, people who work past retirement are frequently choosing to work flexibly by reducing hours. This helps older people transition smoothly into later life and can lead to a happy and, more importantly, healthier retirement, reducing the potential cost to public services.
We all have an investment in a Scotland where everyone can love later life and by supporting options to choose the work-life balance that suits your needs, we can help make this vision a reality.
---
READ MORE
Pensioners face growing threat as councils target property to pay for final years in home
Rural pensioners to get winter fuel cash in summer in shake-up of payments