Citizens Advice has raised concerns that a worrying link persists between ethnicity and insurance costs.
The charity analysed the car insurance costs of more than 15,000 people it helped with their debts in 2022.
The research indicated that people from ethnic minority backgrounds were paying just over £20 per month, or around £248.71 per year, more on average for their car insurance compared with white people.
The charity has carried out previous research which produced similar findings and it said monitoring and clear enforcement action is needed if car insurance firms cannot explain ethnicity pricing differences.
A spokesman for the Association of British Insurers (ABI) said its members comply with the Equality Act and insurers never use ethnicity as a factor when setting prices.
"We recognise the important public policy debate that Citizens Advice raised through its report and it's a matter we've continued to discuss over the past year with the charity, across the industry and with the FCA (Financial Conduct Authority)," he said.
"Insurers never use ethnicity as a factor when setting prices and our members comply with the Equality Act.
"All other rating factors being the same, two people of different ethnicities who live in the same postcode will pay the same premium for their car insurance.
"However, we are clear that our sector has a role to play in looking at how wider societal issues might impact on insurance costs and we'll continue to discuss it further.
"Our members are also acutely aware of the financial pressures that many households are facing at present and want to help customers wherever possible, especially where third party motor insurance is a legal requirement for drivers.
"Anyone struggling to pay their insurance premium should contact their insurer to see if they can help."
Dame Clare Moriarty, chief executive of Citizens Advice, said: "This is a truly worrying link between ethnicity and insurance costs, but one year on and the FCA is still nowhere to be seen."
The FCA has previously sent a letter to the bosses of firms, setting out its expectations on insurers' pricing practices.
It has also engaged with other organisations, and its director for insurance Matt Brewis appeared at an event in March to discuss ways of addressing the "poverty premium" in the insurance market.
An FCA spokesperson said: "People of colour should be treated fairly in the provision of insurance.
"The FCA welcomes the work Citizen's Advice has done investigating this issue, and has worked closely with them to understand the issues raised.
"Firms are required to comply with the Equality Act and not discriminate and we will continue to raise these concerns and evidence with the insurance industry to ensure that they are serving all customers – whatever their ethnicity – fairly."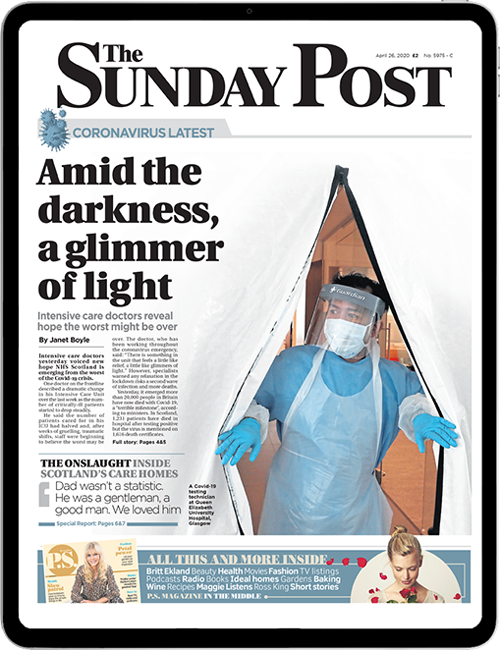 Enjoy the convenience of having The Sunday Post delivered as a digital ePaper straight to your smartphone, tablet or computer.
Subscribe for only £5.49 a month and enjoy all the benefits of the printed paper as a digital replica.
Subscribe