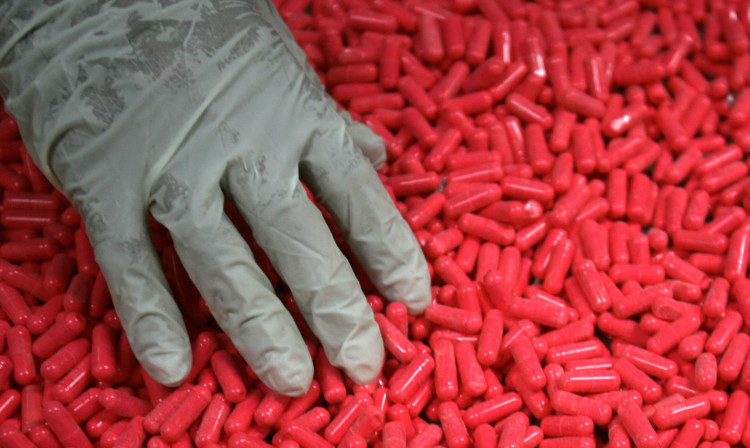 Home-grown DIY drugs warning issued.
A new wave of potentially deadly home-made drugs are sweeping the country's streets.
An array of "how to" guides and online videos has made it easier than ever for dealers to make their own ecstasy, hallucinogens and even heroin.
Police have recorded a 400% rise in illegally manufactured or cultivated drug crimes over the past decade. Now experts are urging youngsters to steer clear or risk losing their lives.
Their warnings follow the death of 20-year-old Christopher Owens, who died last month after taking what police believe was home-made ecstasy.
The most widespread home-made drug in Britain is cannabis, which can be grown using equipment and seeds bought legally in the UK.
An estimated 500,000 people in the UK are thought to be running secret hash farms in their homes.
But green-fingered dealers are also cultivating crops of poppies to provide them with a supply of opium, which can be smoked, taken in tea or even turned into heroin.
There is also evidence of people manufacturing ecstasy and crystal meth, the drug that featured in the Breaking Bad US TV series.
There are an array of websites and videos online that show people how to grow, harvest and prepare drugs.
The Sunday Post found one featuring step-by-step instructions on making cocaine, opium, heroin, codeine, morphine and ketamine among others.
Some recipes, such as that for crystal meth, used household products such as over-the-counter medications and striker strips from matchboxes.
Drug forums are also full of people who said they grow crops of a specific variety of poppies in Britain to supply them with opium.
These flowers, which can be bought and grown legally in the UK, are the same as those grown by farmers in Afghanistan for the worldwide heroin market.
Former top cop turned Labour MSP Graeme Pearson, who led the Scottish Crime and Drug Enforcement Agency, blamed the internet for the growing problem.
He said: "Cannabis growing is now prolific. This has created a purity issue as the grown drugs are often a lot stronger.
"It takes a bit of effort to produce some other drugs such as ecstasy but people with a bit of chemical knowledge and access to the internet can get involved.
"The internet opens opportunities for youngsters who would otherwise not have that knowledge. The nature of these substances is often unknown and can cause psychosis or even death."
Mr Pearson's concerns have been echoed by former UK Government drugs adviser Professor David Nutt.
He said dealers desperate to make a quick profit are also increasingly buying drugs in bulk and turning them into tablets or capsules in their homes. This, he warned, can lead to "shocking errors" such as misjudging the dose.
He said: "If people are used to taking three tablets of weak ecstasy and instead take three of these extra big doses, they can die.
"Kitchen table novices could also potentially make fatal errors, simply by over-concentrating their poppy brew or boiling highly flammable solvents."
A spokesman for the Association of Chief Police Officers in Scotland said when police receive intelligence that people are growing or making illegal drugs then they will enforce the law.
Paul Dalling, 27, from Milford Haven, Wales, died last year after drinking a pint of opium tea made from poppy seeds. The DJ and his friends made the tea with crushed poppy seeds using a recipe found online. An inquest was told it caused his central nervous system to shut down.
Christopher Owens, from South Shields, died last month after taking what was believed to be a home-made ecstasy tablet. While most ecstasy pills are believed to be imported from Holland and Belgium, officers described Christopher's batch as "potentially home-made".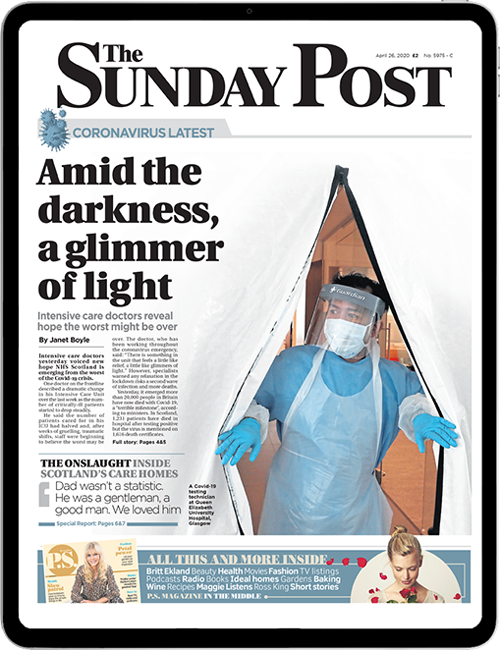 Enjoy the convenience of having The Sunday Post delivered as a digital ePaper straight to your smartphone, tablet or computer.
Subscribe for only £5.49 a month and enjoy all the benefits of the printed paper as a digital replica.
Subscribe