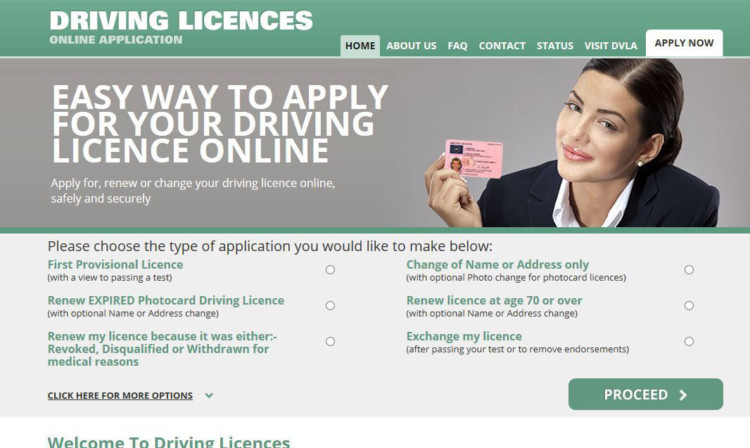 Blundering DVLA officials have come under fire for sending bundles of driving licence application forms to websites that are seemingly bent on ripping off motorists.
Most modern photocard licences are valid for 10 years and there is a legal requirement to renew them at least once a decade. Drivers over 70 must update theirs every three years.
The renewal process is free for the elderly but drivers aged under 70 are charged a fee of £20. Meanwhile new full and provisional licences cost £50.
However, it's emerged soaring numbers of people are being caught out by websites which dupe them into handing over £50 just to fill out the driving licence application and send it to them in the post.
Incredibly, the sites have been helped to carry out the "legal" con by the DVLA which handed them thousands of official forms.
One unwitting victim, Dr Muhammed Zakria, 44, of Paisley, revealed he shelled out £50 to one site.
He complained: "When the form came back it was incomplete and was accompanied by a note asking me to send a further £50 to the DVLA.
"The site looked remarkably like an official government website and even its web address suggested it was authentic.
"I was applying for my wife Nadia's provisional licence but was stunned to receive an incomplete form. When I called the customer helpline three times I was kept on hold so long I ran up a bill for £19.
"It's a scam and should be stopped. We're surprised to discover the DVLA gave them the application forms."
Dr Zakria's anger is echoed by dozens of complaints on social networking sites. SNP MSP George Adam is now campaigning for a clampdown on the websites.
He said: "It is shocking that people are parting with £50 thinking that they are applying to the government for a driving licence.
"I was approached by Mrs Zakria after she and her husband failed to get any response from the website which took their money.
"The DVLA has since confirmed that this is legal, but a 'legal con'.
"It has prompted me to ask our transport spokesman at Westminster, Angus McNeil, for his support in lobbying for legislation to outlaw this."
A spokeswoman for the Advertising Standards Agency added: "It's not acceptable for companies to mislead people into thinking they're an official service.
"We encourage anyone who is unsure about claims a company is making to lodge a complaint with us so we can look into it."
The DVLA claimed it has stopped sending bulk orders of licence application forms to the websites.
A spokesman said: "I can confirm that as part of our commitment to improving customer services and increasing take-up of our digital services we stopped issuing bulk stocks of our forms earlier this year.
"GOV.UK is the first stop for all government services and motorists should be aware that other websites may charge additional fees for providing checking services."
It also confirmed that paper application forms can be obtained from the Post Office.
We contacted one of the sites implicated in the so-called scam, drivinglicences.org.uk, but it failed to answer the phone or reply to our online request for a comment.
The row over the sites comes only months after it emerged millions of holidaymakers were being duped by firms charging for EU health cover cards which are issued free by the NHS.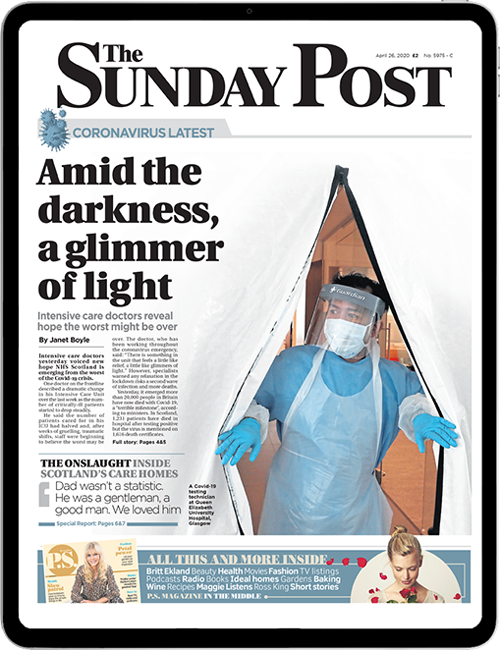 Enjoy the convenience of having The Sunday Post delivered as a digital ePaper straight to your smartphone, tablet or computer.
Subscribe for only £5.49 a month and enjoy all the benefits of the printed paper as a digital replica.
Subscribe