Vaping has been linked to stress in teenagers and young adults, according to a study, but separate research has shown vapes may be the best tool to help smokers kick the habit.
A study found that young people who vape are twice as likely to report chronic stress compared with their peers who do not vape.
Researchers from Canada undertook a detailed analysis of 905 people aged between 15 and 30, of which 115 (12.7%) said they had used e-cigarettes.
The paper, which is being presented to the European Respiratory Society International Congress in Milan, found that young people who vaped were more likely to be physically active but they were also more likely to report experiencing extreme chronic stress in their lives.
Study lead Dr Teresa To, a senior scientist at The Hospital for Sick Children in Toronto, Canada, said: "Chronic stress can lead to mental health conditions such as anxiety and depression.
"It's important for young people experiencing chronic stress to be given support early on to help them avoid resorting to unhealthy coping mechanisms like vaping or smoking.
"Vaping is not an effective way to cope with stress, but stress and anxiety can trigger vape cravings, and make it harder for a user to quit."
Meanwhile the best ways to quit smoking have been revealed in a separate study.
E-cigarettes are the best quit aid available to Britons, while a combination of nicotine patches and gum follow closely behind, it found.
A drug called Champix (also called varenicline) was also found to be one of the most effective methods to help aid quit attempts, but the drug was withdrawn from use in the UK as a precaution due to an impurity found in the medicine.
The new Cochrane review found only six out of every 100 people who try to quit smoking without any quit aids were successful at kicking the habit.
But 14 out of 100 people who tried to quit smoking were successful in their attempt when they used vapes, varenicline or a low-cost drug called cytisine – which is also unavailable in the UK.
Twelve out of 100 quit attempts were successful when people used dual nicotine replacement therapy, such as combining a patch with gum.
Using just one form of nicotine replacement therapy leads to around nine in 100 people successfully quitting, according to the study, which has been published in the Cochrane Database of Systematic Reviews.
Dr Nicola Lindson, lead author based at the University of Oxford, said: "Our research dives deep into the world of smoking cessation.
"By pulling together data from hundreds of studies and over 150,000 people, we can see that when people use the medicines licensed for quitting smoking or nicotine e-cigarettes, they are more likely to quit than if they do not use these aids.
"We have also shown that nicotine e-cigarettes, cytisine, and varenicline appear to help more people quit than other products used to stop smoking.
"Nicotine replacement therapy appears to be almost as effective, but only when a patch is used alongside another form of nicotine replacement, such as gum or nasal spray."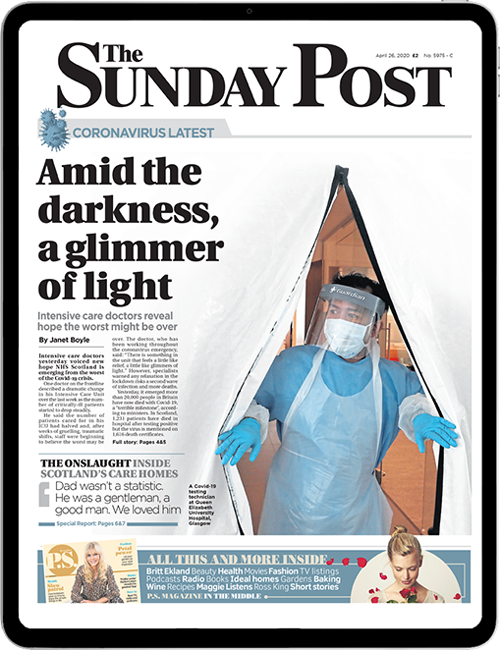 Enjoy the convenience of having The Sunday Post delivered as a digital ePaper straight to your smartphone, tablet or computer.
Subscribe for only £5.49 a month and enjoy all the benefits of the printed paper as a digital replica.
Subscribe