RAIL TRAVEL has been slammed after it emerged it's cheaper to make some long-distance trips in cars, planes, buses and even taxis.
Our investigation looked at what was the most cost-effective way of travelling across the country.
We found huge price differences with trains frequently coming out as most expensive.
One politician claimed it would take a top maths boffin to work out the best rail deal.
Patrick Harvie, co-convenor of the Scottish Greens, said: "The apparently random nature of train costs is a huge problem.
"At times it can feel like you need a degree in mathematics to work out rail fares."
Last month train operators announced they were to hike the price of taxpayer-subsidised rail fares by 3.9%.
It meant yet more misery for hard-hit commuters and travellers across the country.
Our probe examined six mid to long-distance return journeys.
Those were Edinburgh to London, Glasgow to Birmingham, Glasgow to Aberdeen, Edinburgh to Dundee, Newcastle to Aberdeen and Glasgow to Carlisle.
We looked at the cost for one person, a couple, four adults and a family of four, travelling this Wednesday and 10 weeks in the future.
The National Rail Enquiries website, run by the Association of Train Operating Companies, returned hugely varying prices.
We only used the cheapest for comparison.
Incredibly, however, even the best rail fares worked out more expensive than taxis for some long journeys.
A Glasgow taxi firm said they'd take four adults to Birmingham and back again for £380.
But by train it would cost almost £100 more than that £462.80.
And that's more than £200 more than it would cost to make the trip in your own car, and over five times the cost by bus.
The journey from Glasgow to Aberdeen also worked out cheaper for four adults to do by taxi.
The £180 quote was £52 cheaper than the train.
At £232 it was also higher than every other form of transport and nearly double the cost of the bus.
Staggeringly, a party of 24 adults can travel by bus to London from Edinburgh and back again for the same price as four on the train.
Air travel was also cheaper for the same journey for a single traveller, a couple, four adults and a family.
Even booking fares in advance didn't shave much off rail travel.
Only four of the 24 rail journeys we looked at using the National Rail Enquiries website was cheaper booking 11 weeks in advance.
But advanced bookings drove down the cost of all but one of the flights.
A spokesman for the Campaign for Better Transport condemned the rail costs.
He said: "This is perverse, and shows us how confusing the Government's transport policy is.
"If they developed a strong affordable rail network it would be most people's first choice.
"Rail pricing is far too expensive, confusing and needs tackled quickly."
Patrick Harvie added: "We need to see proper investment in rail to make it the natural choice, so affordable and easy to understand fares are crucial."
A spokeswoman for the ATOC said: "Based on figures from the regulator, the average price paid for a single rail journey has gone from £4.82 in 1995 to £4.95 in 2013, a rise of 2.7%."
A spokeswoman for ScotRail, which runs some of the routes we looked at said, "The fares structure was inherited from previous operators.
"We are working with the Scottish Government to simplify fares and remove anomalies wherever we can."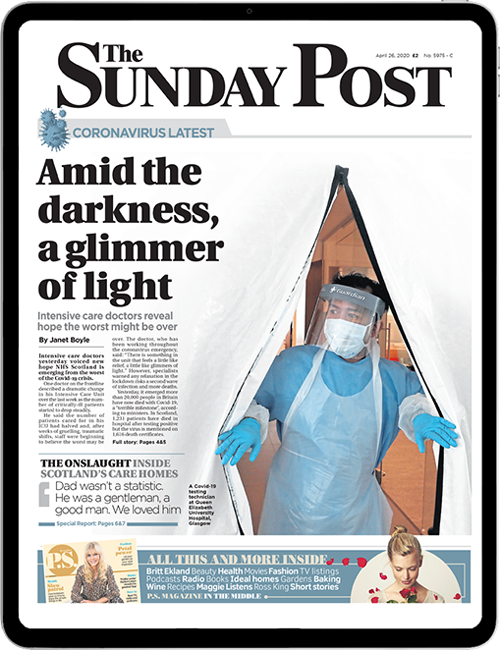 Enjoy the convenience of having The Sunday Post delivered as a digital ePaper straight to your smartphone, tablet or computer.
Subscribe for only £5.49 a month and enjoy all the benefits of the printed paper as a digital replica.
Subscribe